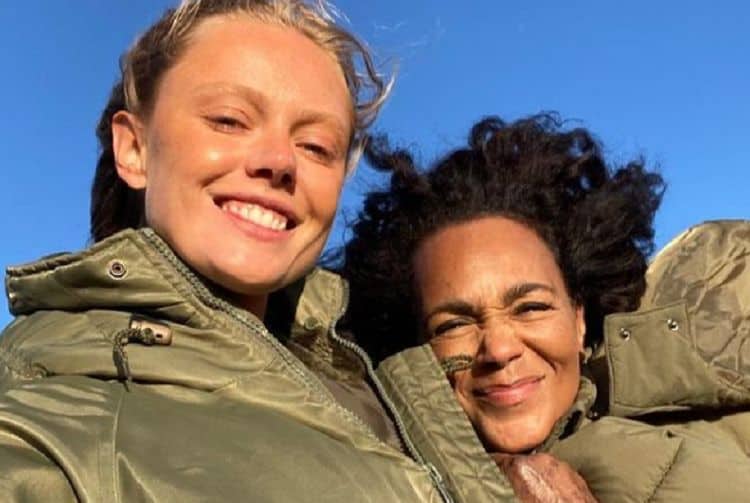 When a new character is announced on a television series, a movie, or a show, the world wants to know more. The world especially wants to know more when the character is being played by an actress show is famous for being a musician rather than an actress. This is especially true of Caroline Henderson, the woman who was cast in the new show, "Vikings: Valhalla," and is making her debut as a television actress. Who is she? What is she like? And what is her story? Here's everything we know about the private musician turned actress.
1. She is 60
You could have fooled us, but this lovely and youthful actress celebrated her big 60th birthday on February 28, 2022. She was born in 1962, and she doesn't look a day over a woman in her mid-40s. She is absolutely lovely, and she clearly takes care of herself.
2. She is Married
She's a married woman on top of everything else she does. Her husband is Martin Gylling, who is a man who cares more about his privacy than anything else. There is very little information about him available on the internet other than the fact that he wed his wife in 2007. There are some rumors, however, that they couple parted ways in 2021 and have not been together since, though no one has found any filings or divorce records. Is this true? We simply do not know.
3. She's a Mom
Regardless of what her life looks like inside her marriage right now, she is still a mother, and that is her most important role. She is the mother of three children, and their names are Victor, Felix, and Loui, all Henderson like their mother and grandparents.
4. She is a Singer
Her main career has always been as a musician. She is famous for her role as a Swedish pop star. She is also a jazz singer, and this is a talent she's had her entire life. She has been part of many different genres, but her big break came in the late 80s when she and her pop group, Rady Dee Ohh, was given a chance to do big things. They later broke up, and she pursued her career as a successful solo artist.
5. She Has a Cool Heritage
One thing that is so unique about this lovely actress is her heritage. There is such a common misconception that everyone who lives in Sweden is blonde with blue eyes, and Caroline Henderson certainly is not. Her mother is Swedish, but she gets a lot of her appearance from her father, who is African-American. Either way, she is gorgeous.
6. She Was Born in Sweden
She was born in Sweden. She was born in Stockholm, to be more precise. She spent her entire childhood living in the area, but she left when she was approximately 21. She moved to Copenhagen, Denmark, so that she could pursue her dreams and see if she could work on making visions of her future self come true.
7. She's Currently on Netflix
The reason her name is in the press right now is her new role. She's starring in the hit new Netflix series, "Vikings: Valhalla," and she is loving every moment. From the many articles already posted on the internet, it seems she's taken her role and made it amazing, and she is getting rave reviews.
8. She's Loving Playing Someone Who Represents a Real Woman
In her new role, she is the leader of a city called Kattegat, and her character's name is Jarl Haakon. Henderson is a woman who recognizes that women in history such as this don't often find that they have a place on television, and she is thrilled to have a role that allows her to tell a story like this one.
9. She Enjoys Her Costars
Like anyone who works on a great show on a great set, she's a woman who thoroughly enjoys working with the people who are with her each day while they film. She's happy to have made new friends, to have made new role models, and to have people to learn from as she works on her own role.
10. She's Inherently Private
If you want to know more about this lovely actress, good luck. She's a woman who is very private, and she enjoys keeping certain aspects of her life to herself. She's a happy woman who knows what works for her and what does not, and she is happy to bring those things to life.
Tell us what's wrong with this post? How could we improve it? :)
Let us improve this post!