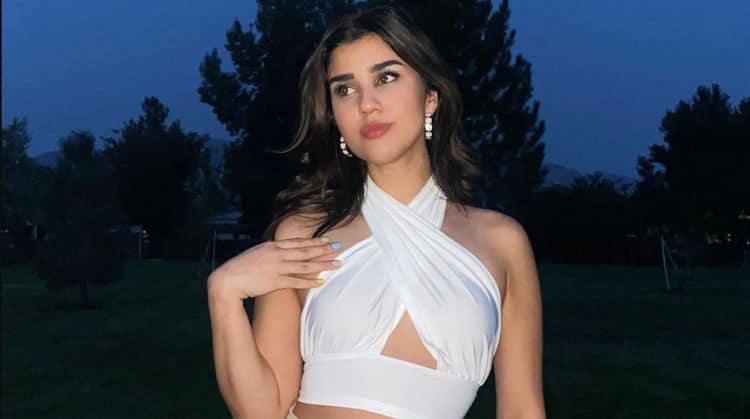 This season on "The Voice," is already causing fans to stop in their tracks and pay attention. This season has been a massive success from the start, and there are so many talented individuals on blind auditions already. It's been a huge success from the start, and people like Carolina Alonso are hoping that this season is all it takes to make their names household names for years to come. She's the talented singer who took on a big song, and she's not afraid to be herself. She is ready to see where this takes her, and she is not stopping for anything or anyone. Who is she? Here is everything you need to know.
1. She is Musical
Not only is she a talented singer, but Alonso is also a woman who can play some instruments. What's so fun about her, however, is that she's not playing your everyday guitar or piano. She's a ukulele player, and what is cooler than playing an instrument most people are unfamiliar with?
2. She is Bilingual
Most of the songs she sings are in Spanish, but she also has some English songs on her personal social media pages. She's quite good no matter which language she's singing. Even if we cannot understand her when she sings in Spanish, her talent is not lost. The words are not something we understand, but the melody and the sound are both perfectly clear to us – she is good.
3. She is in College
At the moment, she's a college student earning her degree. She attends courses at the University of Nevada in Reno. We know she's studying biochemistry while she's there, and she's not letting her school work stop her from also practicing her music. She's finding time for everything that is important to her.
4. She is in her 20s
Some people may think she's a little younger than she is because she looks so youthful. She is youthful, and she is young, but she is not the 19-year-old she looks like. She's a little older at 23. Her talent is undeniable, and she is someone who will do well in the business.
5. She is Close to Her Father
Carolina Alonso and her father are very close. They regularly sing together at their local Mexican restaurant, and their fans love them. We imagine there are regulars who come in to have dinner and drinks just to hear them sing together, and we also imagine her father might be quite talented with a mic, too.
6. She Only Had One Chair Turn
However, that doesn't matter. All you need is one person to decide to take a chance on you, and that's the most important thing. Kelly Clarkson was the one to turn around. It's not a secret that she loves a singer who can sing in more than one language, and it was even more exciting for Clarkson when Ariana Grande, John Legend, and Blake Shelton didn't fight her on the choice to take Alonso for her own team.
7. She Did Get Compliments
While Ariana Grande stayed facing the back of the room, she did issue some compliments to the young singer when she finally turned around after she was selected to represent Team Kelly. She said that she love her big, round alto range, which is high praise from anyone in the business.
8. She Didn't Always Love to Sing
She's a talent, so it's no wonder that her family always wanted to hear her sing when they gathered for family events. There was a time she didn't enjoy that, and she didn't want to do it. It seems safe to say that she's come a long way since the days of not wanting to do that at home for a small audience now that she's on national television singing for the world.
9. She Performed the National Anthem
One thing that she is comfortable with now is being in front of large audiences. She performed the National Anthem in front of a huge crowd at the Greater Nevada Field, and that is a huge deal. The National Anthem is such an important, emotional song, and sometimes the best of the best have trouble with the various ranges in the song. She made it her own, and she did a wonderful job.
10. She's Relatively Private
Despite being someone who is now on national television, she doesn't share too much of her personal life. She is relatively quiet about what she's got going on personally, but she is always happy to share her music and everything else she's working on professionally with her fans online.