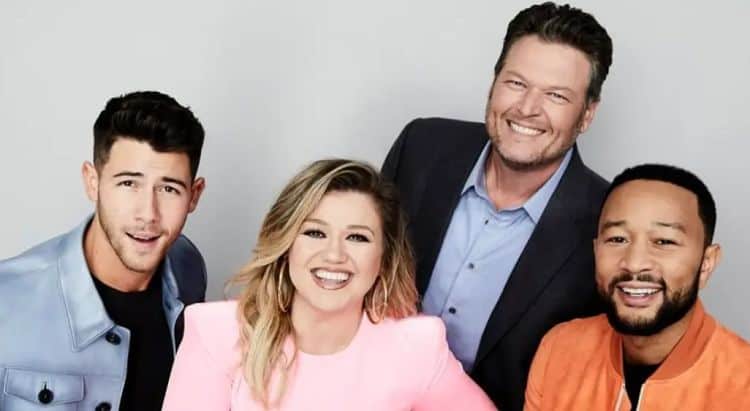 The Voice is inarguably one of the most popular singing competition shows on television. With the rotating list of huge stars helping make an unknown person famous for their singing talent, fans love the show. Some of the coaches on the show have been around the block more than others, but they always seem to be good at what they're doing even when they are newer than some. While we all love to see the talent on the show, we also want to know a few things about the coaches. Most importantly, how much are they paid to take their skills and their knowledge to television to work with these talented but unknown stars?
Coaches Love Their Jobs
The show is back in its 20th season in early 2021, which means that these coaches have been on television for 10 years. Not all of them, of course, but those like Blake Shelton have been around since day one. What we should mention now is that the stars of the show love it so much. They love coming to work. They love what they get to do. They love helping new talent find their voices, and they love the people that they get to work with. They might rib one another here and there (or all the time), but they get along well, and they love their work environment.
All Paychecks are Estimated
This season is a big one, and it had the best two-day premier around. This season has coaches like Nick Jonas, Kelly Clarkson, John Legend, and, of course, Blake Shelton. All are famous in the music business. Clarkson, of course, rose to fame after being named the very first American Idol almost two decades ago, and she's not yet showing any signs of slowing down. In fact, she's paying it forward. There were some big names in the entertainment industry that helped her go from a kid who tried out for a singing show and really found her voice (no pun intended) and she's doing the same for people now. While there is no exact amount listed for each of the judges, we do have an estimate of what they might be bringing home from this season. The amount of money these coaches are rumored to be making for doing this job will blow your mind. It will also cement in your mind just how good this show really is and how successful it's become.
Nick Jonas
We believe he is the coach making the least amount of money. However, let's not cry him a river. The young singer is set to make around $10 million for this season alone. That means he makes approximately $20 million annually from this show filming two seasons per year.
Kelly Clarkson
She's been around since the 14th season of the show, which means she's won half the time. That's a big deal. She's reportedly making about $14 million per season to coach, which is huge. She also made headlines when it was reported that American Idol wanted her to come to be a judge on their show, and they also offered her a lot of money. It turns out that it was a bidding war over which show would get her, and this one won.
John Legend
He's not been around long on this show, but he's making the most of what he's doing. He is allegedly earning the same as Kelly Clarkson, but we have to assume that this is because of his very successful career and the fact that he is one of only a few people in the industry to have an EGOT (Emmy, Grammy, Oscar, Tony).
Blake Shelton
The main man of the show. He's been around since day one, and he loves his job. He's funny. He's won six times so far, and he recognizes talent when he hears it. He's the man who really does make the show, and he's the one who reportedly earns the most. However, it's been reported that he earns only $13 million per season. That's not more than the $14 million both Kelly Clarkson and John Legend are earning, but we do understand that he is earning hefty bonuses for his work every season, too. No one will come out and tell us what he earns after bonuses, but it must be a lot since he is the highest-paid on the show. We'd venture a guess that he's making several million more per season to put him ahead of everyone else getting paid to do the same job.