Carey Mulligan, the British actress is known for her nuanced performances in a range of movies, from indie dramas to big-budget blockbusters. Throughout her career, she has proven that she has the ability to inhabit complex characters and accurately represent them. Mulligan brings a certain depth and emotional nuance to every role she takes on. Mulligan is one of those actresses who put in their best work for every role that they play, and she has been doing this for as long as she has worked in film, going as far back as her first movie, which is the 2005 Pride and Prejudice.
If you are unfamiliar with Carey Mulligan's acting, this list of her top movies is the best place to start. It features critically acclaimed performances and showcases the length and breadth of Mulligan's skill. Mulligan has the ability to bring her characters to life with heart, humour, and this list has some of her best work.
1. An Education (2009)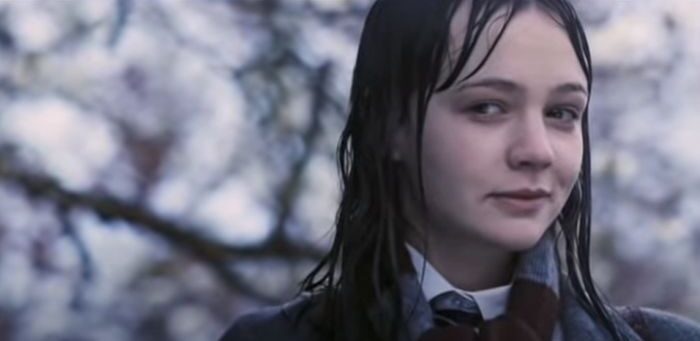 Mulligan earned an Oscar nomination for her lead role in the coming-of-age drama An Education. In this film, Mulligan plays Jenny Mellor, a 16-year-old schoolgirl who has an affair with a charming older man named David Goldman played by Peter Sarsgaard, who introduces her to a glamorous and exciting world of art, music, and high society. Mulligan's performance in An Education perfectly captures the emotional complexities and conflicting desires of a young woman on the brink of adulthood. Mulligan does a good job presenting Jenny as both vulnerable and tough. Through Mulliga, we see Jenny navigate the challenges of growing up, falling in love, and making difficult choices. Mulligan's performance earned her widespread critical acclaim that culminated in a nomination for Best Actress at the 2010 Academy Awards.
2. Never Let Me Go (2010)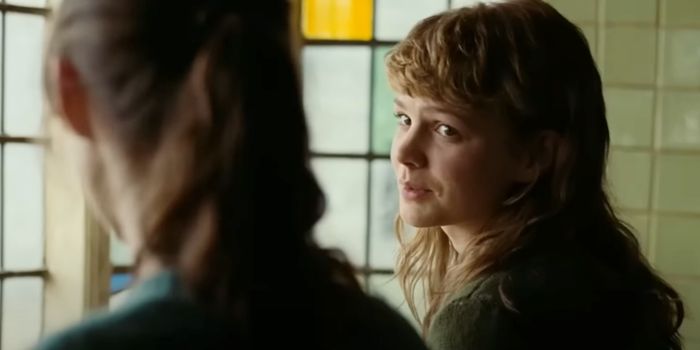 Keira Knightley and Andrew Garfield star alongside Mulligan in the 2010 romantic drama Never Let Me Go. The film which was adapted from Kazuo Ishiguro's novel of the same name tells the story of three friends – Kathy, Ruth, and Tommy. The trio grew up together at a boarding school where they quickly become part of a love triangle. Mulligan's character, Kathy, is in love with Tommy but must watch as he enters a relationship with Ruth. Mulligan delivers a poignant and heartfelt performance as Kathy. With a performance that shows the painful realities of unrequited love. The lead actors in the film bring to life the themes of love, loss, and mortality through their impeccable performances.

3. Drive(2011)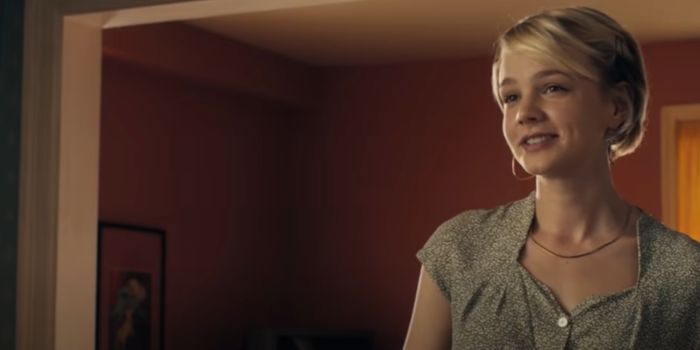 In Drive, Mulligan plays Irene, a young mother who is drawn into a dangerous world of violence and crime when her neighbour, a stuntman and getaway driver played by Ryan Gosling, agrees to help her ex-con husband. Mulligan's performance is understated yet powerful, as she conveys a sense of vulnerability and inner turmoil that anchors the film. Drive is a masterclass in filmmaking, this is partly thanks to Mulligan's performance. She stands out and elevates the film into something more than just a simple crime thriller.
4. The Great Gatsby (2013)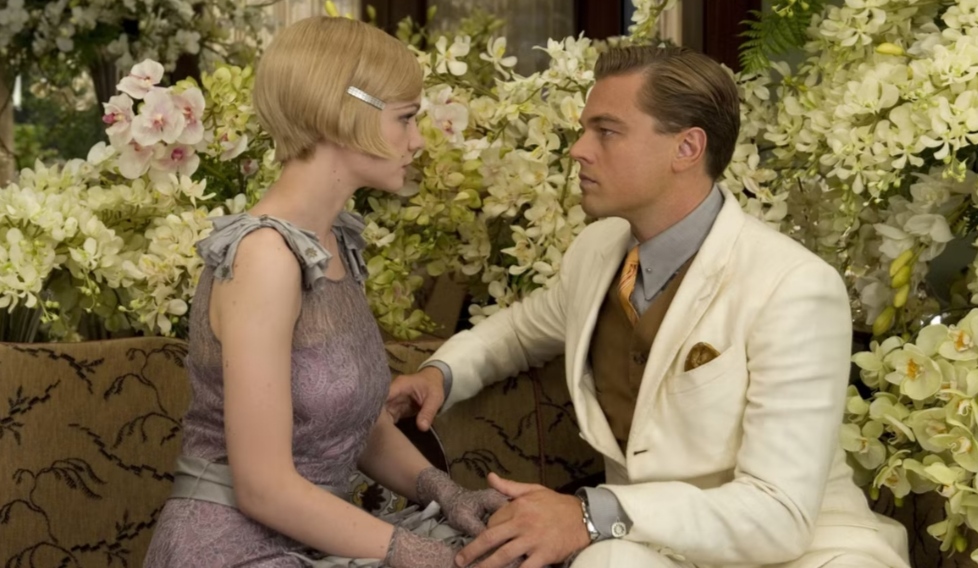 In Baz Luhrmann's movie adaptation of the classic F. Scott Fitzgerald novel, The Great Gatsby, Carey Mulligan plays Daisy Buchanan, the glamorous and complex socialite who becomes the object of Jay Gatsby's obsession. Mulligan's portrayal of Daisy is both captivating and tragic, perfectly capturing the character's nuances and contradictions. Her chemistry with Leonardo DiCaprio – who plays the titular character, is palpable, and their scenes together are among the most memorable in the film. Luhrmann's lavish and visually stunning adaptation of F. Scott Fitzgerald's classic novel is anchored by Mulligan's exceptional performance, which adds depth and emotional resonance to this timeless tale of love and longing in the Jazz Age.
5. Suffragette (2015)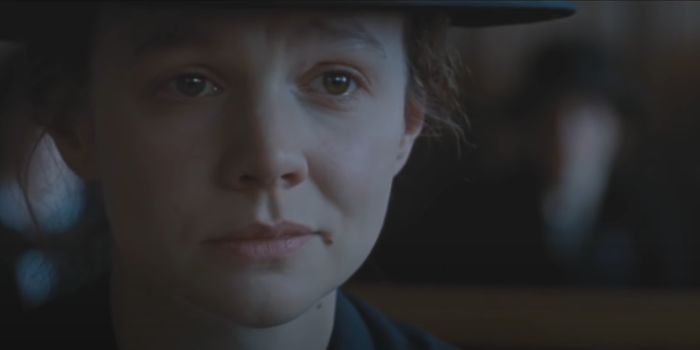 In Suffragette, Mulligan takes on the role of Maud Watts, a working-class laundry worker who joins the women's suffrage movement in early 20th century London. The film is a powerful and emotional tribute to the brave women who fought for the right to vote. Mulligan's performance brings Maud's inspiring journey to life. As the character embodies both the quiet strength and fiery determination of the feminist movement. Her performance is a testament to the power of individual action and collective resistance in the face of oppression.
6. Promising Young Woman (2020)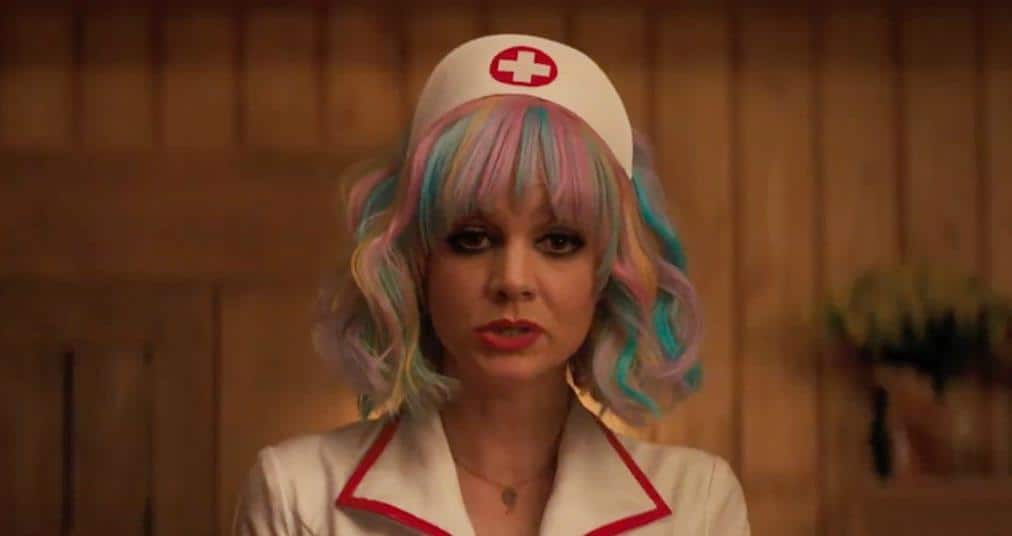 In Promising Young Woman, Mulligan seeks revenge on those responsible for her best friend's assault in this black comedy thriller. For her role, she received a well-deserved Oscar nomination. Her performance accurately portrays what trauma and loss can look like, especially for previously high-performing people. In the movie, Carey Mulligan's character endeavours to bring justice to women who were unable to consent due to excessive drunkenness. The film addresses this topic in a way that many women can relate to, giving them the closure they deserve.