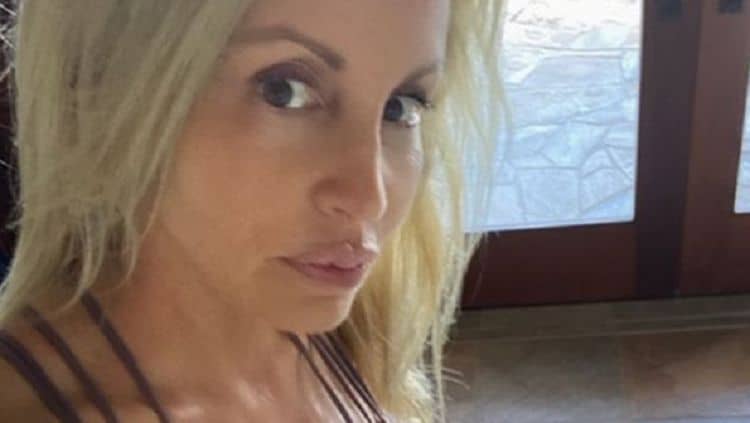 Camille Grammer is a TV personality who interested individuals might recognize because of The Real Housewives of Beverly Hills as well as a number of other shows. However, it should be mentioned that she has taken on other roles at other times as well. Here are 10 things that you may or may not have known about Camille Grammer:
1. Born in Newport Beach, CA
Grammer was born in Newport Beach, which can be found in Orange County in the state of California. Given its name, interested individuals should have no problems guessing that it can be found on the Pacific Coast, which has had a huge impact on its development over time. For instance, a significant portion of the city's tourism sector is centered on its beaches as well as its beach-side activities.
2. Grew Up in Cedar Grove, NJ
With that said, Grammer was raised in Cedar Grove, NJ. In short, Cedar Grove is a township that is held in high regard throughout much of New Jersey for being one of the best places to live in the state. Name-wise, Cedar Grove refers to the cedar trees that were once common in the region, which have since faded to a considerable extent.
3. Studied English Literature
In school, Grammer studied English literature. Since English literature focuses on the most influential written works in the English language, people who study it tend to develop a good understanding of the English language that makes them well-suited for a wide range of communications-oriented roles in a wide range of industries. As such, while there might not be a lot of obvious careers for people who study English literature, said individuals can be found in everything from the media to teaching and marketing.
4. Went to Various Schools
With that said, it is interesting to note that Grammer went to various schools rather than staying at one. For instance, she spent some time at Montclair State University, which is the second biggest university in the state of New Jersey. However, she also spent some time at New York University as well as the UCLA School of Theater, Film, and Television, which made it very clear what she wanted to do with her life.
5. Started Out As a Dancer
Nowadays, Grammer is a TV personality of some note. However, it took her some time to climb up to said position, as shown by her career in the 1980s. In short, she started out as a dancer who worked in a dance group, which enabled her to make a number of appearances on various shows. By the 1990s, Grammer had managed to become a model as well as an actress, as shown by her appearances in various Playboy publications as well as her roles in various R-rated erotic movies. Besides these, Grammer also appeared in more mainstream movies such as Private Parts and Deconstructing Harry.
6. Got Married to Kelsey Grammer in the 1990s
Grammer's original family name was Donatacci. As such, Grammer became Grammer in the 1990s by getting married to Kelsey Grammer. Generally speaking, Kelsey Grammer is most familiar to most people because of his role as Dr. Frasier Crane on both Cheers and its successful spin-off Frasier, which is wholly unsurprising because that means that he spent about two decades in the role. With that said, Kelsey Grammer has remained very active since that time, as shown by how he appeared in Like Father in 2018 and Proven Innocent in 2019.
7. Got Divorced in February of 2011
With that said, the two got divorced from one another in 2011. Grammer accused Kelsey Grammer of both physical and verbal abuse. Meanwhile, Kelsey Grammer accused Grammer of having married him because of the Dr. Frasier Crane character. In part, he said this to mean that Grammer married him because of his fame in those times. However, he also seems to have meant that he and the Dr. Frasier Crane character were very different people, which created further tensions in the marriage. In any case, the divorce was pretty ugly as well as pretty public.
8. Has Irritable Bowel Syndrome
Grammer has irritable bowel syndrome. In short, irritable bowel syndrome is a collection of symptoms such as stomach pain as well as changes in bowel movement patterns without any sign that there is some kind of issue causing them. Perhaps unsurprisingly, irritable bowel syndrome didn't get a lot of mention in spite of its relatively common nature, which made it that much more important that Grammer spoke out on the issue in an effort to raise public awareness of it.
9. Had Her Two Children Through a Surrogate Mother
Both of Grammer's two children were carried to term via a surrogate mother named Julianna, who has never revealed her family name because of her desire to maintain some measure of privacy. The use of a surrogate mother was necessary because of Grammer's particular form of irritable bowel syndrome, which could have caused some serious health issues if she had tried to give birth in spite of said problem.
10. Owns Half of Grammnet Productions
Grammer owns half of Grammnet Productions, which would be Kelsey Grammer's production company. For those who are unfamiliar with it, Grammnet Productions has been involved with various projects and remains involved in various projects, as shown by how it was involved with Medium, The Game, and Light as a Feather. With that said, Grammer has been involved with Grammnet Productions beyond being a part-owner, having taken on various roles such as a creator, a writer, and an executive producer for some of the more low-profile projects.