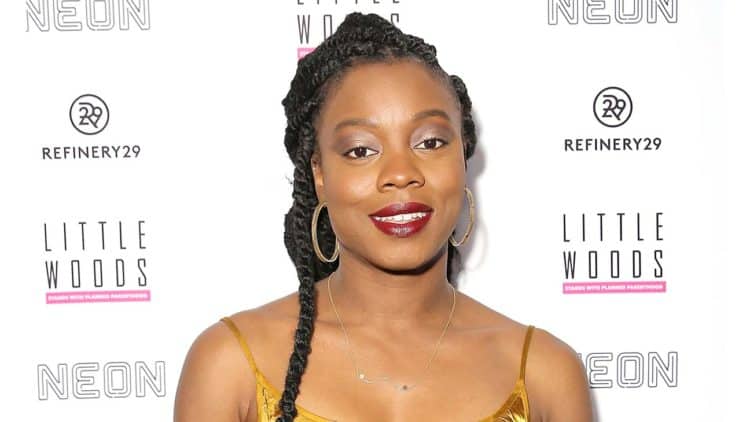 Nia DaCosta is young, talented, and hardworking. Although you may not have heard her name quite yet, there's a chance you've seen some of her work. As a skilled director and screenwriter, Nia has brought us several amazing projects including her directorial debut, the 2019 film Little Woods which starred Tessa Thompson. Since the release of Little Woods, Nia has gotten a lot of attention and people are highly anticipating her future work. The good news is that her next big thing is already in the pipeline. It was recently announced that she will be directing the 2022 film, Captain Marvel II. Keep reading for 10 things you didn't know about Nia DaCosta.
1. She Loves Scary Movies
Lots of people can't stand scary movies. The thought of being scared simply isn't entertaining to them. However, Nia DaCosta can't relate. She told Vulture, "I always loved horror when I was younger, I just loved all creepy films…Candyman was one of those movies that scared the sh*t out of me. I remember it aligning so well with me being in middle school, although it came out a few years before I was in middle school. In the bathroom, people would either say "Bloody Mary" or "Candyman."
2. She's From New York City
Nia was born and raised in New York City. Her upbringing was in sharp contrast to the type of story she told in Little Woods. In fact, many people were curious how a woman from New York even developed an interest in North Dakota. However, that contrast is exactly what drew Nia to the idea. She was fascinated about how different life is in rural areas and wanted to take the opportunity to highlight that story.
3. She Studied At NYU
New York City is arguably the best city to be in for someone hoping to become a filmmaker. So it's only right that Nia study at NYU's infamous Tisch School of the Arts. One of her main reasons for wanting to attend the school is that Martin Scorsese also went there. In addition to her education at Tisch, she also studied in London.
4. She Wanted To Be A Poet
Nia has been passionate about writing for as long as she can remember. She always knew that when she grew up, she wanted to be a writer in some capacity. Her initial plan was to become a poet, but she decided to explore other options because making a living as a poet can be very difficult.
5. She Likes Focusing Her Work On Complicated Women
One of the things that sets Nia apart is the type of stories she decides to tell. On top of that that, she tells them in a way that is beautiful and creative. These choices are all deliberate on Nia's part and she told The Muse, "Complicated women with agency is my M.O."
6. She's Active On Social Media
The success of Little Woods quickly put Nia in the spotlight. Since then, she has been building a strong fan base. She currently has over 45,000 followers on Twitter and she is very active on the platform. Not only does she post about her work but she also interacts with her followers. Although she's a little less active on Instagram, she has 10,500 followers there.
7. She's A Big Fan Of Annette Bening
If Nia can pinpoint one person who really helped her develop an interest in film, it would be actress, Annette Bening. She once referred to Bening as her "gateway drug into film". During her interview with Vulture, she said, "I'm obsessed with Annette Bening…She's an amazing actress."
8. She's A Fan Of 70s Movies
Annette Bening isn't the only thing that helped Nia fall in love with movies. She's also a big fan of 70s cinema and appreciates some of the great movies that came from the decade. Although technology in the 70s didn't allow for many of the techniques we're used to today, the directors were incredibly creative.
9. She Wants To Make A Western About Black Women
Nia's upbringing couldn't be any farther from the world depicted in westerns, still she is a big fan of the genre. At some point in her career, she hopes to make a western about black women who find gold. If she does end up making that film, there's no doubt she'll knock it out of the park.
10. Jordan Peele Is A Fan Of Her Work
Getting the chance to work with a big name like Jordan Peele so early in her career definitely goes to show how talented Nia is. She is directed the upcoming remake of the film Candyman, and Peele couldn't be more excited about having her on board. He said, "…Quite honestly, Nia is better to shoot this than I am…She's refined, elegant, every shot is beautiful. It's a beautiful, beautiful movie…"
Tell us what's wrong with this post? How could we improve it? :)
Let us improve this post!