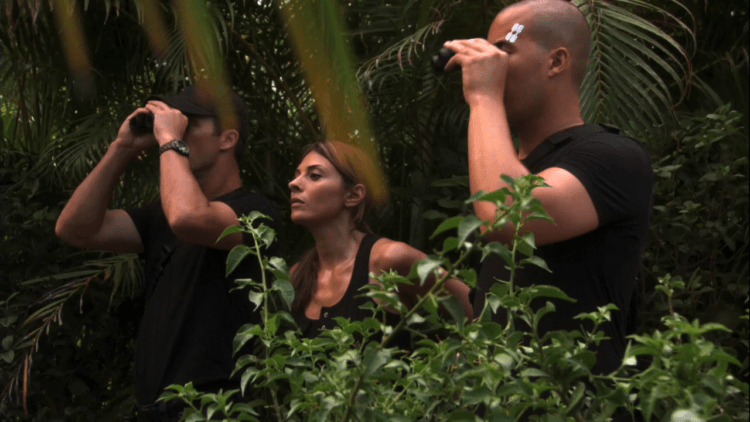 Every actor dreams of having a career that stands the test of time. Callie Thorne has gotten exactly that. It's been 25 years since she made her first on screen appearance. During that time, she has managed to land nearly 70 roles. Throughout her career she has consistently proven that she is capable of playing a wide variety of characters. She is most well-known for her roles as Sheila Keefe in Rescue Me and Dani Santino in Necessary Roughness. In 2021, she appeared in an episode of the popular series Bull. No matter what kind of project Callie is working on, she knows exactly what to do to keep viewers engaged and entertained. Here are 10 things you didn't know about Callie Thorne.
1. She's A Boston Native
The city of Boston has a long history of being the birth place of talented people, and Callie Thorne is yet another person we can add to the list. She was born and raised in the city and attended Wheaton College. New York City is the place she calls home these days, and she absolutely loves it.
2. She's Not Into Social Media
After all of the yers Callie has spent in the entertainment industry, it goes without saying that there are lots of people would would love to keep up with her on social media. Unfortunately, however, she isn't a very active user. Twitter seems to be the only platform where she has a verified account and she doesn't post very often.
3. She Was In A Video Game
There are some actors who find a lane at the beginning of their career and decide to stay in it. Callie isn't that type of actor, however. She has tried several different things during her career including voice acting. In 1996, she was the voice of a nurse in the video game Chaos.
4. Her Feet Have A Lot Of Fans
Most of Callie's fans are people who admire her work, but she also has some fans who simply admire her feet. Yes, that's right – her feet. According to an online database called WikiFeet, Callie's feet have an almost perfect rating and they've earned more than 350 votes.
5. She's A Producer
Callie is a true story teller which means that acting isn't the only way she enjoys telling stories. In 2013, she made her debut as a producer and she went on to produce over a dozen episodes of Necessary Roughness. There's no word on if she plans to do more production work in the future.
6. She Has Theater Experience
Callie's on screen career isn't the only thing she has to be proud of. She has also had a successful theater career that includes the off-Broadway production of The Country Club. While TV and movie roles tend to provide better financial opportunities, there will always be something special about being on stage.
7. Shelia Keefe Is Her Favorite Character
Every actor has at least one character that leaves a lasting impact on them, and for Callie that character is Sheila. During an interview with Parade Callie discussed her feelings about the end of her time on Rescue Me. She said, "I will miss so much about [her]. I always say that it's my favorite character that I've ever gotten to play and it had so much to do with the freedom they gave me in terms of improvising and bringing ideas to the set."
8. She Is A Private Person
For some people in the entertainment industry, sharing endless amounts of personal details just feels like par for the course. For Callie, however, that has never been the case. She's the type of actress who has always preferred her privacy and does what she can to keep her personal life from getting into the spotlight.
9. She's A Dog Mom
From what we can tell, Callie doesn't have any children and she has never been married. That doesn't mean that she hasn't started a family though. She is a very proud pet parent and she loves spending time with her fur baby whenever she gets the chance. Depsite the fact that she isn't very active on social media, she has shared several photos of her dog on Twitter.
10. She Isn't Afraid To Speak Her Mind
Having an opinion is one thing, but being able to stand firm in that opinion is another. Callie is the type of person who has never been shy to talk about the things that matter to her. From politics to basic human rights issues, Callie always makes it clear which side she stands on.