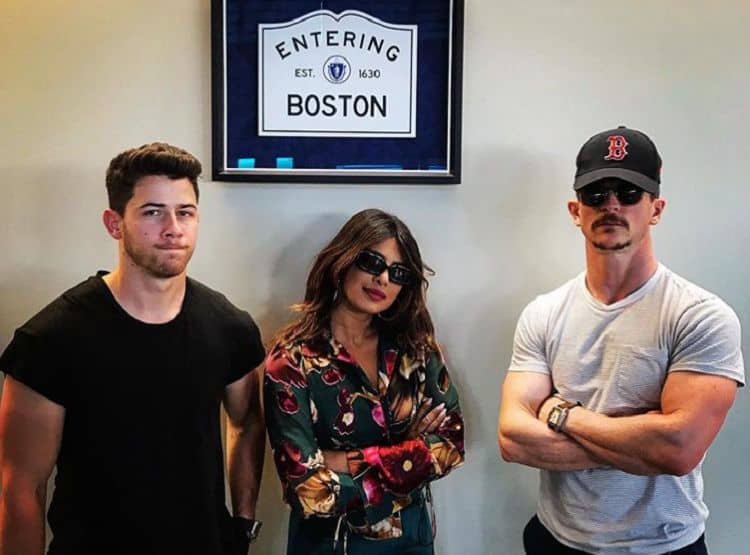 Jonathan Tucker has joined the Season 2 Westworld cast in the recurring role of a military commanding officer, Major Craddock. The recent announcement was accompanied by a photo of the dark-haired Tucker; eyes piercing and countenance intriguing. His image is yet another confirmation of his reputation for chameleon-like powers of transformation. He has taken on many different roles since he entered his acting career.
Tucker's best known for his movie roles in The Ruins, The Virgin Suicides, In the Valley of Elah, Hostage, and The Texas Chainsaw Massacre. He has 23 film credits and 22 television credits to his name. The range from the film An Englishman in New York to roles in CSI: Crime Scene Investigation, Law & Order: Criminal Intent and Hannibal. Much of his work is critically acclaimed for his uncanny ability to morph so completely into his characters that he is often not immediately recognized for who he is. It's the result of his keen focus on everything he does, with a penchant for throwing himself into his work. It's talent and intellect at the highest level. He can be quite a serious guy, but here's a bit of proof that he's quirky and full of fun, too:
Tucker is a huge fan of Bulletproof Coffee.
The coffee is a super-charged blend of frothy coffee, triglyceride oil and grass-fed unsalted butter. He prepared for his role in Kingdom drinking it every morning for the energy he needed in the gym. He liked the mental clarity it gave him and the way the fat ingredients cut hunger for extended lengths of time. He nailed the role of Jay Kulina, the son of a legendary MMA fighter. According to Byron Balasco, who created the show, Tucker had the combination of athleticism, muscularity and emotional intelligence which was perfect for the show. According to Tucker, he couldn't have gotten through training for Kingdom without his coffee each morning. Here he is taking on his body-transforming workout in the gym:
His grandmother took him every summer night to see the New York City Ballet.
The upstate New York bakery called Fly Hoppers was a local company that would pay for a child under 12 to go with a senior citizen to see the New York City Ballet at the Saratoga Performing Arts Center, and sit on the lawn for free. He became what he calls a "ballet groupie" then, falling in love with the stage experience, the extraordinarily masculine and physically capable dancers. His role model was Jock Soto, one singularly distinguished dancer among the ultra-athletic dancers. His own ballet classes taught him discipline, and he uses his abilities with physicality learned from ballet to bring to his acting roles.
Tucker has seen Nick Jonas naked.
Tucker was interviewing for TMX about his role in Allegedly. When asked to describe Jonas in the flesh, he said that Jonas is built out of Carrera marble with the esthetics you'd find in Ancient Greece, and that Jonas is very fit, very talented, very handsome, and that his nakedness is everything that one could think of him and more. "The man is a stag.", he said. Of course, the humorous scoop on Jonas was all tongue in cheek and just for fun.
Tucker finds Christian rock worship songs inspiring at the gym, though he doesn't know why.
He listens to plenty while at the gym. He also listens to Avicii and Kanye West. He lists his relatives as one way to describe the wide genres of music which interest him. His Jewish mother, Irish Catholic (recovering) father, his wife's Hindu and Muslim family all contribute to the eclectic mix of music he listens to and all help him to "get to the place he needs to be".
He has an addiction to dark chocolate peanut butter cups.
In a 2016 interview with LADYGUNN, he confessed that they help him to understand why people become addicted to drugs. He admits that he's absolute powerless over them because they are "out of this world".
Tell us what's wrong with this post? How could we improve it? :)
Let us improve this post!