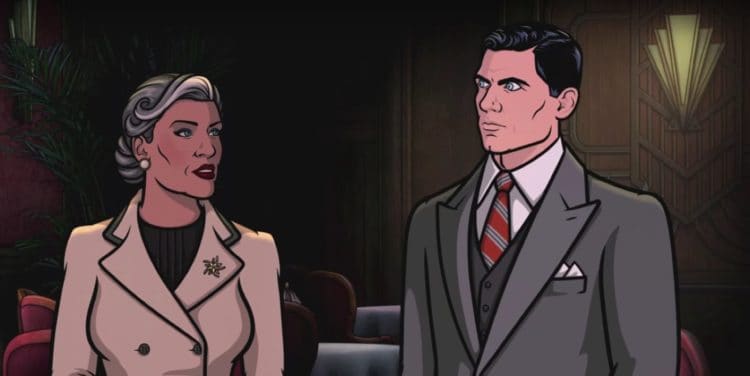 You might know Patton Oswalt from the many different roles he's taken on in movies and in TV, but he's also done a very large number of voice-over parts as well. He's proven to be a very talented actor since he became a known commodity and has undertaken a large number of projects that many people have never even known about. If you listen closely in some of the voice overs he's done you can hear his voice as plain as day. He doesn't really need to alter his voice in any way to sound funny, he just talks and uses his natural tone along with the sarcasm that he knows how to do so well.
So how many voice over roles has he done? There's been more than a few, but here's five that you might not know about.
5. Spiderman – Uncle Ben
To be fair this one is still relatively new and has yet to really be noticed, but he's going to be lending his voice to the part of Peter's Uncle Ben. Now you might not think he's really suited to this role given that his voice doesn't sound like it could handle the pitch and timbre of an older man, but let's at least give him a shot and see just what he can do with the part.
4. My Little Pony: Friendship is Magic – Quibble Pants
Yes, Patton Oswalt played the role of a little pony in My Little Pony. Obviously he's not the first guy to have done so and it's likely that he won't be the last. This is after all more than just a little girl's cartoon, it's another opportunity for aspiring actors, and proven ones, to get another mark on their resume. Plus, it might actually be an interesting role for all we know.
3. Archer – Alan Shapiro
Finding any clips of Alan Shapiro online is kind of tough, and it's a safe bet that since he's not the type of character that's on the show all the time that there is a definite reason for this. But acting with the Archer cast seems like it would be right up Patton's alley since the sarcasm is laid on thick as mud and is just as messy sometimes. It's a funny show but it can get a little raunchy. Good thing it's on later in the evening.
2. Rick and Morty – Beta 7
Patton seems to like the messed up cartoons when it comes to voice acting. He's lent his acting talents to a few shows that are geared more adults and adolescents, but this one is kind fringe sometimes. He's also not a recurring character so it's not too hard to wonder why the clip was so hard to find.
1. Aqua Teen Hunger Strike – Shecky Chucklestein
A lot of Oswalt's cartoon characters seem to have a definite attitude and are skilled at the level of sarcasm he knows well. He definitely likes to play the same type of role quite often but at the very least he puts a little more emphasis on the subject material depending upon which show he's speaking for.
Patton Oswalt is a talented man, but really, how many roles did you know about off this list?
Save
Tell us what's wrong with this post? How could we improve it? :)
Let us improve this post!