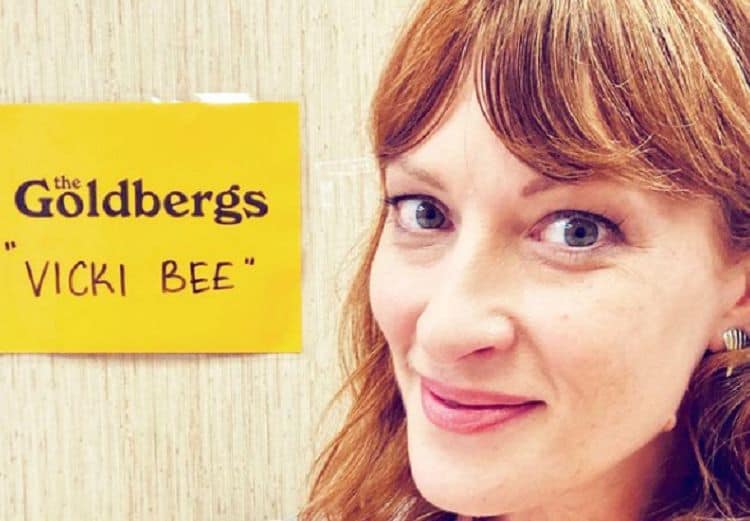 If you're a fan of comedy, you know "The Goldbergs," which is a hit ABC sitcom. The show premiered in 2013, and it was created by Adam F. Goldberg, who shares the same name as the show. The reason for this is that the show is a real-life representation of his own life growing up. He knew that he had gold (pun intended) when he decided to write about the life he lived with his family, and he's been raking in the good ratings for 7 years now. He's had a very interesting life, and that life includes being friendly with actress Brea Bee since the early 90s. They're so close, in fact, that she was written into the show in January 2020 to show the world how they met, and now the actress is actually going to appear on the show – but not as herself. She's playing her actual mother. It's a great story, so let's get to know her.
1. She's Famous for Being Bradley Cooper's Ex-Wife
In the movies, of course. They were not married in real life, but they were married at one point when she played in the movie "Silver Linings Playbook," alongside the actor. She played the role of his ex-wife, and she was good in the role.
2. She Went to a School for Girls
When she was in high school, she did not go to school with boys. She went to an all-girl's school called the Little Flower Catholic High School for Girls. It was 1992, she was 17, and it's the year she met Adam Goldberg and they became friends. They did not, however, meet at school.
3. She's Been Performing Most of Her Life
The cute story for her is that she was performing in things since she was 10-years-old. She knew her entire life, essentially, what she was going to do. She began her local production acting career at the age of 10 in a show called "The Rink," at the Huntingdon Valley Dinner Theater. She got to wear roller skates and have a lot of fun with that one.
4. She Met Goldberg Acting
They met when she was 17. He was 16 at the time. They'd been performing in local productions when they both decided to try out for roles in "Brighton Beach Memoirs," at the time. They both landed roles, and that's how they became friends. Goldberg would write her letters in his journal, give them to her, she'd write back, give them to him, and then they decided to date.
5. It Did Not Work Out
While their young love did not pan out for either of them, they did remain friendly. They've always kept in touch having bonded over their love of acting and desire to work in the same business. When she came to LA to work, she reached out to him because he'd always been one of the most genuine, the nicest, and the most generous people she'd known.
6. She's Loving Playing Her Mother
While another actress is playing Brea Bee herself, she gets to play her own mother, Vickie. It's a very cool thing that feels very natural for her, and she is having fun with it. A lot of the show is based on real-life situations, but some of the stories and the details are fictional to help work them in a little better. For example, in the show, she goes to school with Adam, but in real life, she did not. So, it's not 100 percent factual.
7. She's College Educated
She knew what she wanted to do with her life, but she also knew she needed to go to college and work on her education. She attended the Boston Conservatory of Music. It was there she obtain her Bachelor's of Fine Arts in Theater. It's been put to good use.
8. She's in Her Mid-40s
And she looks fabulous. She's 45 as of 2020. Her date of birth is February 15, 1975. We hope she was able to celebrate her 45th birthday in 2020 with a big, fabulous bash to hold her over for a while after the world shut down less than a month later when the COVID-19 pandemic hit.
9. She's Private
If there's one thing she's good at other than her acting career, it's not sharing too much of her personal life with anyone. She doesn't let people into her personal life very much, which is why it was so fun for her fans to realize that she grew up with Adam Goldberg and even dated him for some time.
10. She Called Adam Romantic
When they'd write to one another during their teen years, it took him a few weeks to ask her – via letter – if she would ever go out with him. Would she ever consider dating? She thought it was the most romantic situation she'd ever been in at that point. Of course, she was only 17 at the time. It is, regardless, a beautiful story.