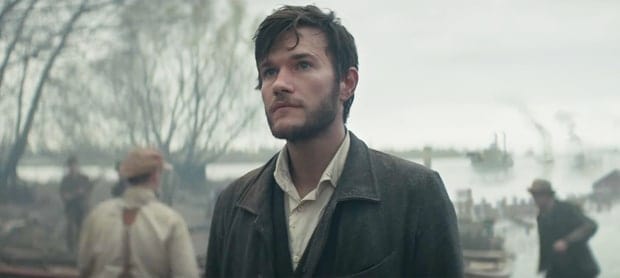 Do you think it's a coincidence that the release of Budweiser's 2017 Super Bowl commercial comes only days after Trump's immigration ban? It sure doesn't look like one. This year's Budweiser Commercial is void of the typical Clydesdale's and puppies we're used to seeing. Rather this focus was on an immigrant's journey to achieve the American Dream. The 60 second spot (which will have cost Budweiser $10 million in airtime) follows the co-founder Adolphus Busch's 1876 emigration from Hamburg, Germany, to the United States.
In a direct shout to the recent President's orders when Adolphus arrives a stranger says "You're not wanted here. Go back home!" Later in the commercial you can see Adolphus signing paperwork in St. Louis with a man who would later become his partner, Eberhard Anheuser. The ad concludes with the tagline "When nothing stops your dream, this is the beer we drink."
When asked about the commercial this is what Budweiser had to say.
"This commercial shows the start of Budweiser's journey, and while it is set in the 1800s, it's a story we believe will resonate with today's entrepreneurial generation – those who continue strive for their dreams," Budweiser vice president of marketing Ricardo Marques said in a press release.
Budweiser chief creative officer Mike Byrne added, "When Budweiser told us they wanted to celebrate those who embody the American spirit, we realized the ultimate story lived within their own brand history. Adolphus Busch is the hero of the Anheuser-Busch American dream story, which makes him the perfect protagonist."
Here's the commercial below
Save