Bryce Hall is known for being a social media celebrity and a member of the Sway House. Basically, it's a Tiktok community for some other social media stars in his circle. There are several things that might have contributed to his success as a social media influencer. One of them would be a personality that people like. Hall was born on August 14, 1999, and he grew up in Maryland. The scope of his social media usage and fame extends beyond TikTok to Instagram and YouTube.
An interesting aspect of Hall's life is his dating history has become a subject of intrigue and fascination. He started to gather public attention in 2014, and at that time, he had a long list of girlfriends. Hall's dating life has taken him on a thrilling rollercoaster ride. With rumors, speculations, and public displays of affection, he has kept fans on their toes. Join us as we uncover his love stories and some of Bryce Hall's girlfriends.
Hall Dated Elle DanJean For A Year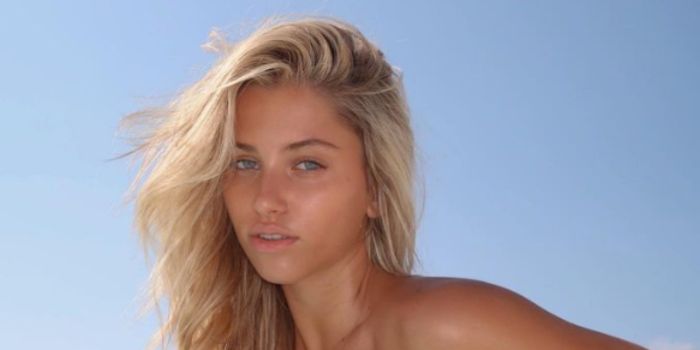 In 2019, Hall was in his first public relationship. It was with fellow social media celebrity Elle Danjean who is also known for her work as a musician. Hall and Danjean only dated for a short while in 2019, as their relationship ended almost as quickly as it began. They started dating early that year, and by July, they had broken up. For a while, people had wondered why the two split up, and it came to be known that Danjean had hit Hall. The exact reason for their breakup remains unknown. However, it serves as a good enough one to end the relationship.
His Most Popular Relationship Was With Addison Rae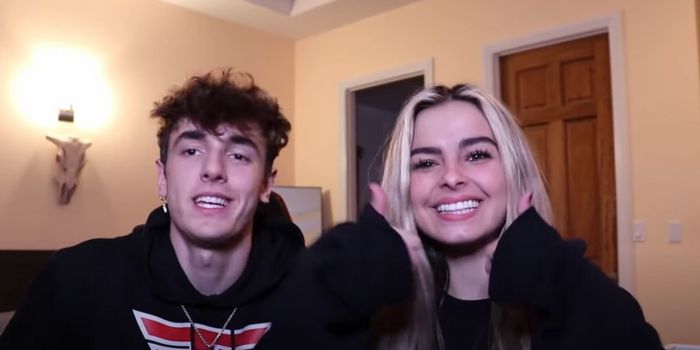 Cosmopolitan aptly defined the relationship between Hall and Addison Rae as the most confusing Tiktok relationship. Rae, just like Hall, is a social media star who rose to fame for her content. The span of their relationship spread across two years, from 2019 to 2021. The two had been dating off and on for most of 2019 and 2020. In late 2019, they made their first TikTok together, and this caused people to ask if they were in a relationship together. What would follow is a year of the two stating they were not in a relationship while leaving clues that implied that they had been together for a while. It was not until November 2020 that they both finally confirmed that they were dating.
In February 2021, news of Hall's cheating started to circulate. Rae and Hall followed this with cryptic tweets, hinting at trouble in the relationship. By May, it became evident that the couple had officially called it quits. This part of their lives had come to an end, and Rae was no longer Bryce Hall's girlfriend.
Hall Is Rumored To Have Dated Two Other Women In 2020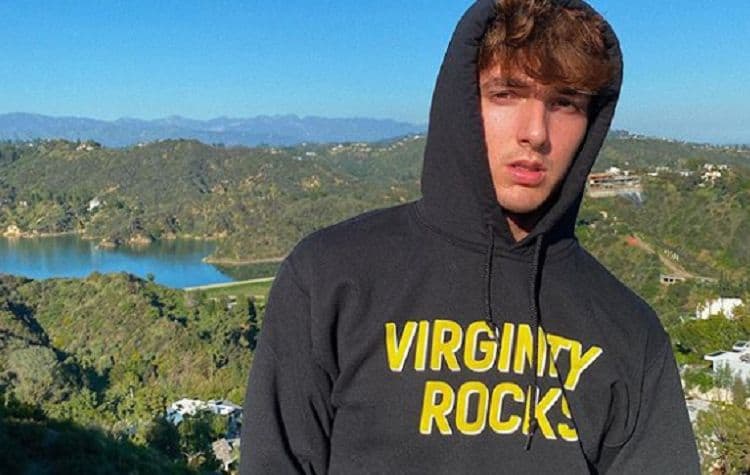 In 2020, when it was not clear if Bryce Hall's girlfriend was Rae, it is believed that he dated two women during that time. Sydney Vezina and Eliza Minor, both social media stars, were caught up in the whirlwind of speculation surrounding Hall's relationships. Throughout the year, there was an abundance of curiosity and speculation regarding Hall's romantic life. The two stated women found themselves unintentionally becoming part of the tangled web of confusion.
His Most Recent Relationship Was With Zoe Gara

In a YouTube video released in January 2022, Hall revealed that he was getting into a new relationship with Zoe Gara. Gara is also a social media celebrity and model. Altogether, it is not clear if Hall slid into Zoe's DMs or if she had done it, but the two certainly met on Social Media. They quickly kicked things off, and they were dating in no short time. This was his first confirmed relationship following the end of the one he had with Rae. However, the two are no longer together, they only dated for a month. For a seemingly happy couple, their breakup was a bit shocking.
Hall had Short-Term Relationships with Riley Hubatka and McKenzi Brooke
Youtuber Riley Hubatka, and singer McKenzi Brooke are two other women that Hall is believed to have had a relationship with. The rumor of the relationship with the former happened in 2021 and the latter in 2022. It is not certain if he dated these women, and since they work in the same circles, it makes some sense that these rumors started in the first place.