As far as Hollywood romances go, Sandra Bullock and Bryan Randall's were as endearing as they come. Unfortunately, after a three-year battle with Amyotrophic lateral sclerosis (ALS), 57-year-old Randall died on Saturday, 5th August 2023. The sad news of Bryan Randall's death was revealed in a statement to People on Monday, 7th August.
According to his family, "It is with great sadness that we share that on Aug. 5, Bryan Randall passed away peacefully after a three-year battle with ALS," his family shared. "Bryan chose early to keep his journey with ALS private, and those of us who cared for him did our best to honor his request." The family concluded the statement by asking for privacy to "grieve and to come to terms with the impossibility of saying goodbye." ALS is a degenerative disease of the nervous system disease that attacks the nerves in the brain and spinal cord. Unfortunately, it has no cure.
Sandra Bullock And Bryan Randall's Relationship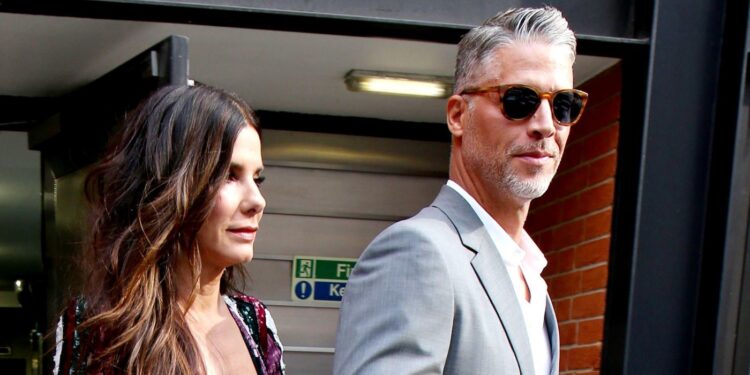 It's safe to say that Sandra Bullock is one of the most private Hollywood celebrities out there. That pretty much extended to her relationship with the late Bryan Randall. However, from all indications, the pair met during her son's birthday in 2015. Randall happened to be the photographer at the party. It wasn't till a whole year later that they took their relationship public.
While they two were extremely committed to each other, they never got married. According to Bullock, "I don't wanna say do it as I do it, but I don't need a paper to be a devoted partner and devoted mother… I don't need to be told to be ever present in the hardest of times. I don't need to be told to weather a storm with a good man." It's safe to say that weathered the ultimate storm with him. In a tribute posted by Bullock's sister, Gesine Bullock-Prado, she highlighted her devotion to Randall. She wrote," ALS is a cruel disease, but there is some comfort in knowing he had the best of caretakers in my amazing sister and the band of nurses she assembled who helped her look after him in their home."
While Bullock and Randall did not have any kids together, theirs was a blended family built on love. On Bullock's end, she has two adopted children — Louis Bardo Bullock and Laila Bullock. Then there's Randall, who's survived by his adult daughter, Skylar Staten Randall, whom he had from a previous relationship.
Grieving In The Wake Of Bryan Randall's Death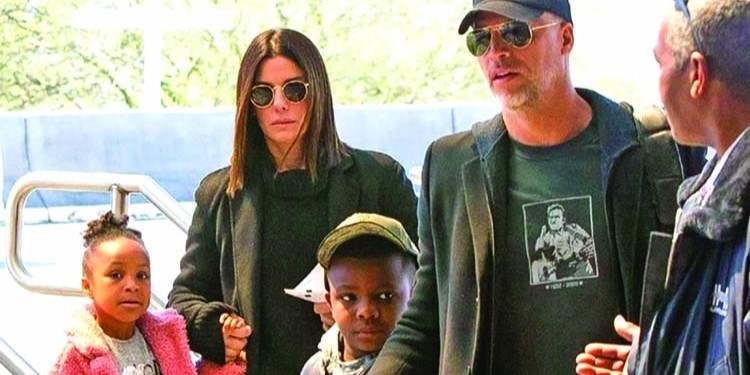 In their statement, the family made a solemn request to friends and well-wishers. Instead of the usual offering of flowers, they've asked for donations to the ALS Association and the Massachusetts General Hospital. Additionally, Bullock-Prado reiterated this request in her Instagram tribute to the great love of her sister's life.