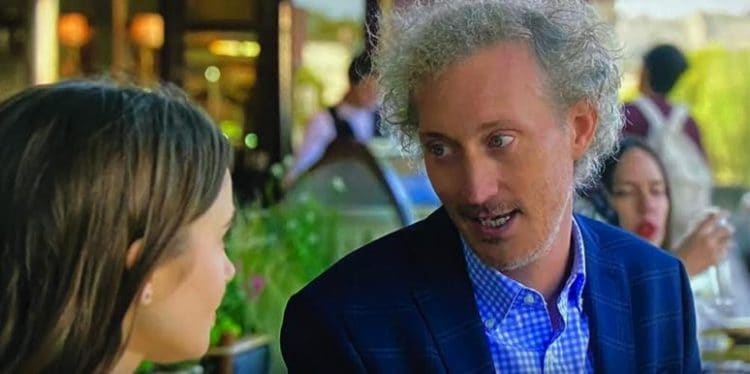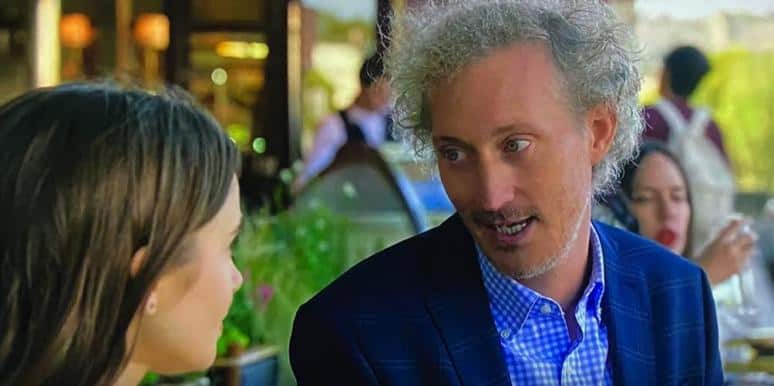 Bruno Gouery has only been acting on screen for the past 10 years, but he has worked hard to make each of those years count. He first gained recognition when he was cast as Romaric Groslay in the TV series Doc Martin. These days, however, fans will likely recognize him most from his role as Luc in the Netflix original series, Emily in Paris. Bruno's wide range of skills has allowed him to play lots of different characters over the course of his career, and he brings something special to each one. No matter what role you know him from, chances are you remember that he put on a great show. Continue reading for 10 things you didn't know about Bruno Gouery.
1. He Really Is From France
The series Emily in Paris does take place in France for the most part, but that doesn't necessarily mean that all of the actors of French. Bruno Gouery, however, actually was born and raised in France and still lives there today. In fact, most of the work he's done so far has been in France.
2. He Has Had Film Roles
Bruno has been able to get a good amount of experience on the small screen, but those aren't the only roles that he's had. Bruno has also done some film work throughout his career. He made his film debut in 2014 in the French movie Des lendemains qui chantent which translates to 'Tomorrow That Sings'.
3. He Speaks 3 Languages
Being able to speak more than one language is an invaluable skill to have regardless of what you do for work. That said, it is especially valuable for anyone trying to do something on an international level. Bruno is in a great position to take on international projects because he is fluent in English, French, and Italian, however, most of his work has been in French language projects.
4. He Likes To Stay Active
Staying active isn't always an easy thing to do, but it's something that Bruno doesn't mind making time for. Not only is exercise a great way for him to keep his body in shape, but it's also a great way to release stress and tension. One of his favorite ways to stay active is walking through Paris.
5. He Is Also A Screen Writer
Most of Bruno's work in the entertainment industry has involved acting, but that's not the only thing he can do. His page on IMDB shows that he also has three screen writing credits, all from episodes of the show Doc Martin. There's no word on whether he plans to do more screen writing in the future, but it certainly wouldn't be surprising.
6. He Is A Very Private Person
If there's one thing about Bruno that is very clear, it's the fact that he doesn't like to share much information about his personal life. Although he does have an account on Instagram, the vast majority of his content is strictly related to work. He also doesn't seem to do very many interviews or public appearances.
7. Rome Is His Second Favorite City
Paris will always be Bruno's favorite city, but he considered Rome a close second. He has an extra special connection to the city of Rome because his mother is Italian. Unfortunately due to the pandemic, Bruno hasn't been able to travel as much as he normally would.
8. He Is A Father
Even though there's not really any information on the internet about Bruno's personal life, we do know that he is a father. During an interview with his Emily in Paris cast mate, Lily Collins, Bruno mentioned that he does have a son. He didn't share any further information about his son, but there is a photo of him on Bruno's Instagram page.
9. He Has A YouTube Channel
Bruno doesn't like to just wait for acting opportunities to come along to exercise his skills. Instead, he likes to create his own opportunities. In 2017, he started a YouTube channel with a collaborator named Alex. The two uploaded a series of skits and clips over the years. The most recent upload on the channel was in 2019.
10. He Enjoys Spending Time In Nature
There's nothing like spending time outdoors on a beautiful day to help a person feel relaxed and recharged. While it doesn't appear that Bruno is a hardcore outdoorsman, it does look like he enjoys spending time outside. Whether it be hanging out at the beach or exploring local streets, he enjoys the feeling of being out and about on a beautiful day.