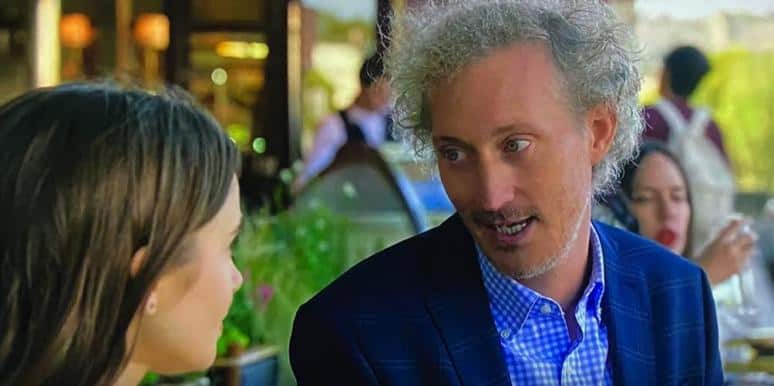 Bruno Gouery has only been acting on screen for the past 10 years, but he has worked hard to make each of those years count. He first gained recognition when he was cast as Romaric Groslay in the TV series Doc Martin. These days, fans will likely recognize him most from his role as Luc in the Netflix original series Emily in Paris. Bruno's wide range of skills has allowed him to play many different characters throughout his career, and he brings something special to each. No matter what role you know him from, chances are you remember that he put on a great show. Continue reading for 10 things you didn't know about Bruno Gouery
1. Bruno Gouery Is From France
The series Emily in Paris does take place in France for the most part, but that doesn't necessarily mean that all of the actors of French. However, Bruno Gouery was born and raised in France and still lives there today. But his mother is Italian which explains why he loves Italy and spends a lot of time there. Most of the work he's done so far has been in France.
2. He Has Had Numerous Film Roles
From a young age, Bruno was always interested in fashion and film. Bruno has gotten a good amount of experience on the small screen, but those aren't the only roles he's had. He was most famous for his work on the series Doc Martin. Bruno has also done some film work throughout his career. He made his film debut in 2014 in the French movie Des lendemains qui chantent, which translates to 'Tomorrow That Sings.' Some of his other roles are in movies like A Bookshop in Paris, Losing it, and Marie-Francine. And the series, The White Lotus.
3. He Speaks 3 Languages
Being able to speak more than one language is an invaluable skill to have regardless of what you do for work. That said, it is especially valuable for anyone trying to do something on an international level. Bruno is in a great position to take on international projects because he is fluent in English, French, and Italian; however, most of his work has been on French language projects.
4. Bruno Gouery Likes To Stay Active
Staying active isn't always easy, but it's something that Bruno doesn't mind making time for. Not only is exercise a great way for him to keep his body in shape, but it's also a great way to release stress and tension. He does this mostly by walking around Paris. That must be what kept him looking so young.
5. He Is Also A Screen Writer
Most of Bruno's work in the entertainment industry has involved acting, but that's not the only thing he can do. His page on IMDB shows that he also has three screenwriting credits, all from episodes of the show Doc Martin. There's no word on whether he plans to do more screenwriting in the future, but it certainly wouldn't be surprising.
6. Bruno joined Instagram in 2019
If there's one thing about Bruno that is very clear, it's that he doesn't like to share much information about his personal life. Few people know that he has a family. Although he joined Instagram in 2019, most of his posts are work-related. With a little bit of nature to add more character to his page. He will rarely share anything about his personal life outside acting. He also doesn't seem to do very many interviews or public appearances. His followers grew rapidly after the first season of Emily in Paris.
7. Rome Is His Second Favorite City
Paris will always be Bruno's favorite city, but he considered Rome a close second. He has an extra special connection to Rome because his mother is Italian. He likely spent a lot of time there as a child. Unfortunately, due to the pandemic, Bruno hasn't been able to travel as much as he normally would. But we're glad to report that he stayed there while working on The White Lotus series.
8. He Is A Father
Even though there isn't much information about Bruno's personal life, we know he is a father. During an interview with his Emily in Paris cast mate, Lily Collins, Bruno mentioned that he does have a son. He didn't share any further information about his son, but a photo of him is on Bruno's Instagram page.
9. He Had a great time filming the White Lotus
After the success of Emily in Paris, it was a great surprise to see Bruno in another successful series, season 2 of the White Lotus, on HBO. He gushed on Instagram that he was happy to have worked with many artists and talented actors like Jennifer Coolidge on the set. Plus, staying and working in one of his favorite cities, Sicily in Italy, must have also been exciting.
10. He Enjoys Spending Time Outdoors
There's nothing like spending time outdoors on a beautiful day to help a person feel relaxed and recharged. While it doesn't appear that Bruno is a hardcore outdoorsman, it does look like he enjoys spending time outside. Whether hanging out at the beach or exploring local streets, he enjoys being out and about on a beautiful day. On his Instagram, you can easily tell he loves walking and discovering new places. His unique pictures show you a side of the city most people don't see.
Check out this review of Emily in Paris season 3.
Tell us what's wrong with this post? How could we improve it? :)
Let us improve this post!