Doctor Strange in the Multiverse of Madness had several big cameos. The most shocking is certainly Charlize Theron's in the mid-credits scene that strongly teased what's to come in the next Doctor Strange film. However, one of the least surprising was Bruce Campbell as Pizza Poppa. In total, Campbell has made six cameos for Raimi. This includes the original Spider-Man trilogy.
Campbell and Raimi are good friends. This is nothing in the world of Hollywood, as there are plenty of director/actor friendships in Tinseltown. However, these two met before Raimi even owned a camera. Naturally, Campbell's harmless cameo wasn't seen as anything more than that. But apparently, there's more to the story about the actor's character that will play out in the future.
Who Is Pizza Poppa?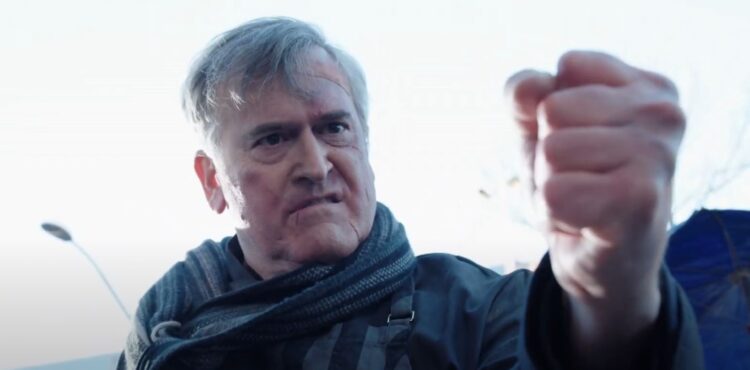 The character isn't particularly in the comics. What you saw in Doctor Strange in the Multiverse of Madness is pretty much the summary of who he is. Interestingly enough, Pizza Poppa knew who Doctor Strange was, though he is unaware that the alternate Strange was a multiverse traveler. At first glimpse, this was a silly moment. However, Strange did come across as a bit of a bully for punishing a man who only wanted payment for what America Chavez stole.
According to Campbell himself, the role actually has larger implications than anyone imagined: "I need to clarify something. If you think of him as just the Pizza Poppa, you are very, very confused and very wrong. In the multiverse, if he is in one universe he is in all universes, so think of it not as a cameo, but as a building block for the multiverse. Because what did he do? He delayed Doctor Strange for about 45 seconds, what was critical about those 45 seconds that he delayed him?
Legally, I can't even answer that. I'm on a knife's edge, legally. I can say though, that I put an end to Doctor Strange. Who else can say that? By the way, there are so many things you don't know. You don't know that I've signed a three picture with Marvel, this is not a one off thing, and I'm going to be really in trouble for saying that. But don't get hung up on Pizza Poppa, he's not just a pizza vendor. Not even close. They might pull this interview, Marvel doesn't care, they might shut this down if they see this."
Does Bruce Campbell Have A Three-Picture Deal With Marvel?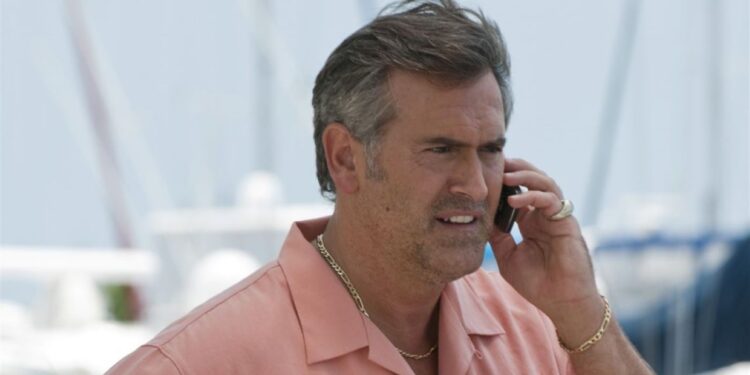 It's best to take Campbell's words with a grain of salt. Actors do lie. Remember when Andrew Garfield continuously denied any involvement with Spider-Man: No Way Home? It's possible that Campbell was just having some fun here, as the post-credits scene with Pizza Poppa didn't make any big teases that his character was something more.
Thus far, neither Kevin Feige nor any creditable news outlets have confirmed Campbell's three-picture deal. In fact, Doctor Strange 3 hasn't been confirmed yet, and there were strong teases of another sequel. Should Sam Raimi return to helm the next installment, then it wouldn't be surprising if Campbell made another cameo. There's nothing pointing to the fact that his cameo was nothing more than a fun moment in the Multiverse of Madness.
When Will Doctor Strange Make Another MCU Appearance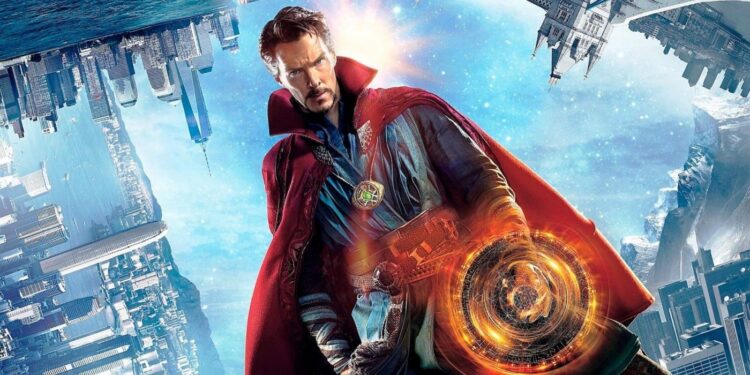 As previously stated, Marvel has yet to confirm Doctor Strange 3 officially. Marvel's Phase Five and Six slate is pretty full at the moment. Avengers: Kang Dynasty and Secret Wars are scheduled in phase six, though that's currently up in the air due to the Jonathan Majors situation. It's possible that Doctor Strange could make another appearance, though nothing as of now has been confirmed.
Kevin Feige stated that Doctor Strange was the "anchor of the Marvel Cinematic Universe", so it would be surprising if he doesn't show up in the Avengers films. Given the mid-credits tease and Doctor Strange 2 making nearly $1 billion at the box office, the character will likely return. It's just a matter of where and when at this point.