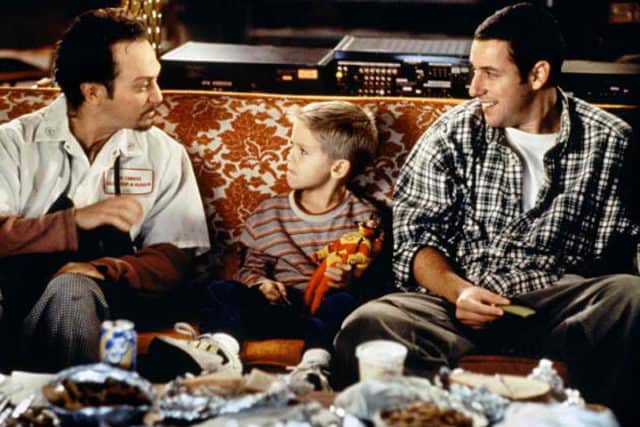 Styx can be found in a lot of films for its various tracks. Renegade is definitely one of the favorites, but Come Sail Away has a special place in a lot of people's hearts. It's easy to listen to, has a catchy beat, and isn't too challenging of a song. It hearkens back to the good old days when music didn't have to be political or have any inherent meaning other than to just sit back and enjoy the sound. Like all tracks it tells a story, but it was far more enjoyable than the average day to day politics of the music industry now.
Here are just a few films in which Come Sail Away made an appearance.
5. Detroit Rock City
The trailer might not play it but the song is in there. This oddball film about a group of friends that are on a mission to see KISS is no doubt something that a lot of kids from the 1970's can relate to. Back then disco was still very much in fashion and those that listened to disco and those that listened to KISS didn't really get along in terms of music. Plus, KISS was often thought to be a demonic rock band by several people, no matter that one of their only real vices was that a lot of their songs were about sex. Yep, it was the 70's.
4. The Virgin Suicides
This is about as messed up a movie as there can be without it getting so over the top. A group of sisters is essentially closed off from the world after their eldest sibling commits suicide. It takes a titanic effort on the part of a few neighborhood boys to get the parents to allow the sisters outside so that they can experience the fun of the prom. After the oldest of them is left naked after having sex on a football field though the parents rethink that idea and keep the girls hidden away again. Eventually their lives become little more than a series of one day after another until they form a suicide pact that is eventually fulfilled.
3. South Park
Cartman can't help but sing this song from start to finish. Yep, it's true. There's been at least one or two episodes in which he's been forced to conclude this song just because he heard it playing. And he doesn't sing it at normal pace either, he goes into hyper mode and belts it out as fast as he can from the first to the last verse. If ever you actually needed a headache to occur you could just listen to this track and feel your temples start to pound.
2. The Wild
This film was obviously underrated and not hyped enough since a lot of people don't even remember it was made. A rescue mission for a lion cub leads a band of animals on a merry and dangerous adventure in which hilarity and hijinks take place. It's almost like Madagascar but with a much more unappreciated cast and story line.
1. Big Daddy
You can always count on Adam Sandler to throw in some older tracks to round out his movies. Styx is one of those that he seems to favor as he puts at least one song or more in his films on a regular basis. In his most current films he's starting to stick to tracks from the current date and up, but it's almost always reasonable to assume he'll pull from the classics.
Styx is one of those bands that is slowly being forgotten by the younger generation mostly because it's not played as much any more. It's time to bring this band back into the mainstream in a much bigger way.