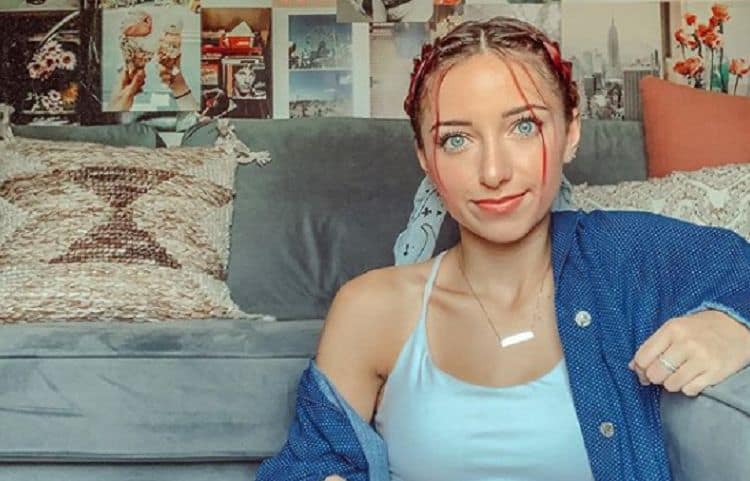 We've officially gotten to the point where being social media influencers has become the family business for some people. In the McKnight family, the time has come for the younger generation to start spreading their wings. As the daughter of popular YouTube Mindy McKnight, Brooklyn knows a thing or two about what it takes to build a large following on social media. Now on her own path to build a legacy, Brooklyn and her identical twin sister, Bailey, are already well on their way. With millions of people following her on social media, Brooklyn is the true definition of a rising star. Keep reading for 10 things you didn't know about Brooklyn McKnight.
1. She's An Aspiring Actress
People are probably most familiar with Brooklyn through the YouTube and Instagram accounts she shares with her sister. However, social media isn't the only time she likes to get in front of the camera. She's also done some acting over the years. In 2008, she had a role in the movie The Adventures of Food Boy.
2. She's A Brand Ambassador
Brooklyn and Bailey have built a massive social media following that currently includes millions of people. Their hard work hasn't gone unnoticed and it's given them the opportunity to partner with some major brands. One of the companies they've gotten to work with is the popular deodorant brand, Secret.
3. She Has A Boyfriend
For years, Brooklyn's followers have been very interested in what happens in her love life. For a long time, however, Brooklyn was single and didn't seem to be looking. Recently, she shared that she is in a relationship with a boy she met through her dating series on YouTube. Although their relationship is still new, they both seem to be very committed.
4. She's The Older Twin
Even though twins are technically the same age, there's always one who is a little bit older than the other. In the case of Brooklyn and Bailey, Brooklyn is the older sister by about two minutes. Despite being older by just a few moments, Brooklyn is definitely brought of her big sister title.
5. She's Attended Protests To Fight Racism
Brooklyn comes from a very diverse family that also includes two Black siblings, Daxton and Paisley. She and her family have worked hard to support Daxton and Paisley and have been very vocal about their support for the Black Lives Matter movement and the fight to end racism. Brooklyn and the rest of her family even attended peaceful protests to show their solidarity in their local area.
6. She's Allergic To The Ocean
Lots of people can relate to having general allergies to things like pollen and grass, but Brooklyn's allergies go far beyond that. In a Q&A video she shared that she's actually allergic to the ocean. She said that the allergy effects her most when she's in tropical waters and results in her skin being covered with irritated bumps.
7. She's A Mormon
Brooklyn was born and raised in Utah which is the headquarters for The Church of Jesus Christ of Latter-day Saints also known as the Mormon Church. Brooklyn and her siblings were raised in the Mormon faith and their religious beliefs continue to play a big role in their lives.
8. She Goes To Baylor University
Due to the fact that Brooklyn is an internet celebrity, most would assume that she isn't able to do a lot of the 'normal' things that other people her age can do. That isn't the case, though. Despite her popularity, she enjoys being able to enjoy the same things as many other 20-year-olds which includes a traditional college experience. She and her sister attend Baylor Univerisity where they are studying entrepreneurship. Both Brooklyn and Bailey are members of a sorority called Chi Omega. Despite the party culture stereotype that comes with Greek life, both sisters have chosen not to drink alcohol and they aren't really big on partying.
9. She Tested Positive For COVID-19
The COVID-19 pandemic has impacted countless people all over the world. Unfortunately for Brooklyn and Bailey tested positive for the virus in 2020 after their roommate came in contact with someone else who tested positive. The girls have since warned their followers to be very careful and socially distance whenever possible.
10. She Likes To Sing
Creating content is what Brooklyn is best-known for, but it's not the only trick she has up her sleeve. She also enjoys singing with her sister and can carry a decent tune. However, it doesn't appear that Brooklyn has any plans to release music of her own or pursue a professional music career.
Tell us what's wrong with this post? How could we improve it? :)
Let us improve this post!