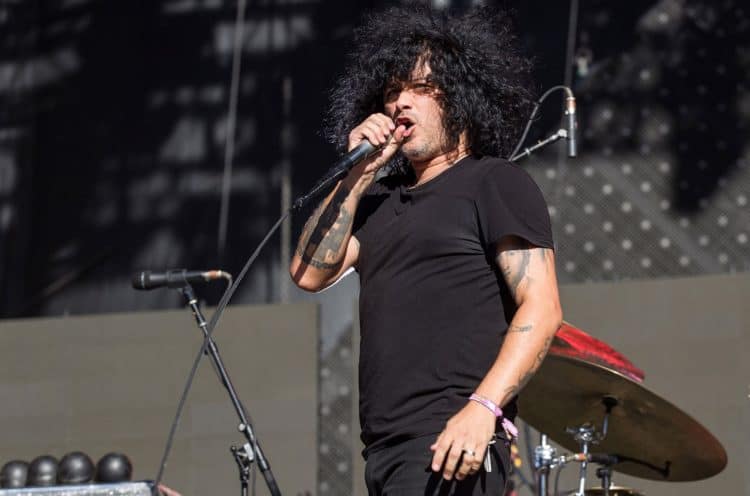 Cedric Bixler-Zavala is not a man most people know by name. However, they might know of him through his band, "The Mars Volta," if they are fans of progressive rock and hardcore heavy metal music. The musician is very passionate about his work and what he does for a living, and he's made quite a successful life for himself as a musician. However, he's also a man who is unafraid to speak his mind, to share what is going on in his life, and who is happy to take a moment to share his thoughts. He's the kind of guy who makes people want to get to know him better, so we are here to share what we've learned.
1. He's in His 40s
He's a man in his mid-to-late 40s. He was born on November 4, 1974. He was born in Redwood City, California, but both of his parents are Mexican. He does not speak Spanish, but he does feel his "Spanglish," is the best he can do in terms of speaking the language his parents grew up with.
2. He's Been in a Band with a Politician
Back in the early 90s, he was the drummer in a band. It sounds pretty normal for a musician in that time, but he was in a band with a man who would go on to become an American politician. His name is Beto O'Rourke. He is a Texas Congressman who would eventually run an unsuccessful presidential campaign.
3. He's A Married Father
He's been married since 2009 to his wife. Her name is Chrissie Carnell. Together, they live with their twin boys in Los Angeles. Their twins were born in 2013. Their names are Ulysses and Xanthus. They seem like a very close family who has a lot of fun together, and they seem very happy together.
4. He Alleged Some Serious Things About An Actor
The world is very familiar with Danny Masterson. He became famous playing Hyde in "That 70s Show," but the world also knows that he was arrested and charged with raping multiple women throughout his career. One of those women is Chrissie Carnell. Her husband, Bixler-Zavala, came out and accused him of this via Twitter back in 2017, and she is not the only woman who accused him of this heinous crime.
5. He Was An Active Scientologist
For many years, he was an active part of the Church of Scientology. It's no secret that the church is heavily scrutinized by many, and those who are part of it maintain that they love it. Those who are not part of it view it as a cult, and those who have managed to make their way out of the 'cult' have come forward to confirm that it is not a good place to be. Let's think of people like actress Leah Remini, for example.
6. He Was Addicted to Drugs
For many years, he was spending approximately $1,000 per week on marijuana. He felt that it made him more creative, but he eventually realized that it was a crutch. He was using it as a way of not facing conversations and socialization with people who were in his life, and he knew it was time to quit. He did credit the Church of Scientology with his ability to stop using.
7. He's No Longer a Scientologist
Over the years, he's gone from believer to non-believer in the church. He's had some horrible things to say about it, and he's left the church. He's accused the church of things like aiding and abetting sexual abuse committed by members – members such as Danny Masterson, whose membership in the church was brought to light and heavily questioned during his rape accusations and subsequent arrest.
8. He's Made Huge Accusations Against the Church of Scientology
Bixler-Zavala has been very outspoken about the fact that his wife was sexually assaulted, but he's also been exceedingly vocal about the church's role in covering up her assault. He has nothing but unkind things to say about the church. His disgust with the church is nothing he's trying to keep to himself, and many people are happy he's stepping forward with these things.
9. He's Not a Joe Biden Fan
When the Democratic party came out to announce that their choice for the 2020 presidential election would be Joe Biden, Bixler-Zavala joined the masses who were unhappy with that decision. He, like many others, was disappointed in the choice. He was a staunch supporter of Bernie Sanders.
10. He's Private
He might come out and say a lot of what he's thinking, but he's not letting anyone into his personal life more than they already are. He's had a rough life, and it's been filled with terrible things that have gone on in the lives of people he's loved. He's lost more than one friend to suicide, his wife was raped, and he's been through a lot – and those things have made him a very private man who doesn't like to share too much of his personal life with anyone. We don't blame him, and we hope that he is able to keep his private life to himself.