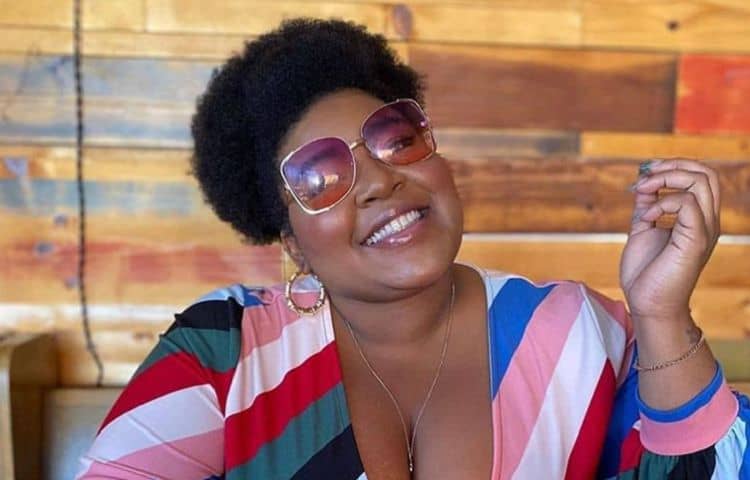 Dulce Sloan has just been added to the cast of "The Daily Show" with Trevor Noah. You'll see her as the newest correspondent on the team. She's set to be a regular on the show, which is good news, no pun intended. She's a funny lady and if you don't believe it, just ask Steve Harvey, who had her on his show under the title of "a comedian to watch." Dulce offers a decent perspective on the nonsense happening in society today, but with a comedic spin. She's not only funny, Dulce is also interesting and here are five things that most people probably don't know about her.
1. Dulce is a confident woman
Many comedians hide their insecurities behind the facade of humor, but with Dulce, this isn't the case. She knows who she is and she makes no apologies for that. She's actually one of the most open comedians on the circuit today. Her stand up is truly funny, but when you watch her, you'll notice that she's not hiding behind any curtains. She has something to say and she says it, but with a humorous spin on it.
2. Sloan is changing the face of comedy
Her unique style is one that isn't commonly seen in the world of comedy today. Dulce takes real events that are the things that many of us go through in our daily lives, and makes them funny. She doesn't use any gimmicks to get the audience to like her. She tells it like it is, but somehow manages to make it extremely humorous. It's good to be able to laugh at yourself, especially when you didn't used to see the humor in some of the situations that she uses as her comedy fodder. She's bringing a fresh and new perspective to the stage. Dulce is real and she has a unique way of looking at the world, perhaps this is why we see her being in on the new wave that is about to hit the comedy world. She may well be ushering in a new era in the genre.
3. She cares about other people
Dulce Sloan doesn't take cheap shots at the members of her audience. This is truly a form of great respect and it's rare in stand up. She's not really that into making others feel embarrassed so she can come off as the funny gal. It's nice to have a comedian that finds other ways to make people laugh
4. Sloan is not an activist
When Dulce was asked about her comedy material, she was very upfront about her intentions. The interviewer suggested that he discussions on white women touching her hair and comparing it to a poodles, and fat shaming could be topics that she wanted to address as an activist. Dulce very plainly replied that she is in no way an activist. She talks about what he wants to talk about and that's all there is to it. She has no agenda other than delivering her own brand of comedy.
5. She is an unintentional role model
Dulce gets a lot of pressure from the media to tell them that her goal is to be a role model for Black and overweight women. They ask her leading questions, but Sloan being the honest and upfront person that she is, tells them "the truth" for which she is so well known. She just wants to be herself and in her comedy, she is talking about her experiences without the thought that it's going to serve as an inspiration for someone else. She admitted that this will probably end up being the result, but she adds that it is not her intention. Dulce has a sweet humility about her that would not allow her to be so arrogant to think that she is anyone's role model. She's one hell of a human being and she may be exactly what the world needs right now.
Save
Tell us what's wrong with this post? How could we improve it? :)
Let us improve this post!