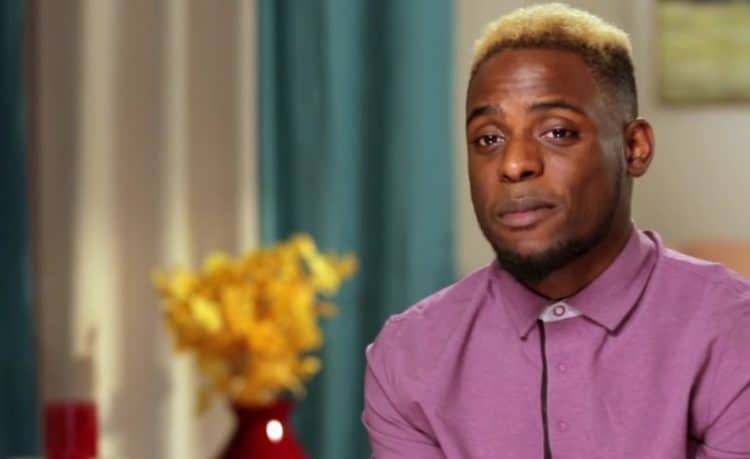 Blake Abelard is a member of the cast of "90 Day Fiance" and he has gained a great deal of attention recently. The gossip columns have lit up recently with rumors about him and Jasmine Lahtinen. We wanted to know more about him so we looked into his history. To help you become better acquainted with the reality television star, here are 10 things that you probably didn't know about Blake Abelard.
1. Blake is an engineer
Blake Ablelard is 29 years old and he is a music producer and audio engineer from California. He has a solid career and he is now ready to take the next step in his life. He is looking for that special lady to stand by his side through life. He is an ambitious guy who has worked hard to get where he is in his career.
2. He met Jasmin online
Blake met his current fiance online. He shared that the couple had an instant connection. He was very interested in pursuing the relationship, but it's one that is extremely long distance. He booked a flight and flew to Jasmin's home country of Finland so they could meet in person. Before he left to return to the United States, the couple had become engaged. They are still betrothed but there has been a lot of rumor and speculation about their relationship on "90 Day Fiance. "
3. What viewers are speculating about his love life
If you've tuned in to "90 Day Fiance," it seems apparent that Blake Ablelard has fallen head over heels in love with Jasmin. Viewers, however, are not so sure that Jasmin has the same motivations. Her sister has been living in America on a green card and there are rumors that the only reason that she has become engaged to Blake Abelard is to be closer to her sister. Blake doesn't believe that this is the case though.
4. His fiance did post an untruth on her profile
We also learned that when Blake first saw Jasmin's online profile, she had stated that she was located in Los Angeles, California. Since Blake is also from California, it appeared that she was nearby so he started talking to her. After they began talking she disclosed that she was, in fact, living in Finland. Although her sister lives in LA, she does not and so she started out by posting something that was untrue on her dating profile. It could have been an oversight, but it also could have been a bait to get someone from the US to start talking with her. This is likely why fans of the show believe that she is using Blake to come to the United States.
5. Prepare for some drama
Those of you who tune in to the seventh season of "90 Day Fiance" are going to see some drama between Blake and Jasmin. Interviews with the couple and ET confirm that we're going to see some tense moments between the couple, including her refusal to attend a party with Blake and a few other bumps in the road.
6. He gives credit where it is due
We saw a very tender and caring side of Blake Abelard recently. As a hip-hop music producer and audio engineer, he works with a variety of rappers. When he learned of the death of Juice Wrld, he shared on social media how saddened he was at the news. He referred to Juice Wrld as a client and a friend and then called him by name sharing that the man was "always nice and humble." He also shared that he saw something special in the artist. Blake is a compassionate person who cares about others.
7. Blake isn't getting a good storyline on the show
When Blake and Jasmin appeared in the fourth episode of season seven, it was something that viewers didn't find to be impressive. The way that their relationship was represented made it look really one-sided with Blake making the concessions and Jasmin, not really being that into him. Fans shared their displeasure about it publicly through online posts. Some viewers have even gone so far as to suggest that he is being scammed, but Blake has a different opinion about the situation.
8. Blake and Jasmine are team players
Blake explained that the producers for the show took out the bits and pieces from the segments about him and Jasmine to give it a certain angle. He shared that the relationship isn't really like it is being represented in film. In interviews, all that he would really say is that they're not giving away any spoilers, but he and Jasmin are still together and on track with their plans to be together.
9. Blake has shared a secret on social media
We checked out a few comments that Blake has made about him and Jasmin's appearance on the show. He was very clear about the fact that the creators of the show have also been creative with their editing. What he's telling us all is that you can't always believe what you hear, and when it comes to reality television shows, you can't believe what you are seeing also. What you're seeing is what the producers want you to see to achieve their own goals for getting ratings. Drama creates higher ratings and that is what is going on.
10. It is possible that he is married
We also learned that there is a possibility that Blake Abelard and Jasmine have already tied the knot. If they have then they're doing a good job of hiding the fact. What makes fans assume that this is the case is that they've seen evidence that Jasmine is still here in the United States. The only way that she could still be here legally with the kind of Visa that she had was if she had gotten married. Is Blake Ablelar a married man or this there some other explanation?