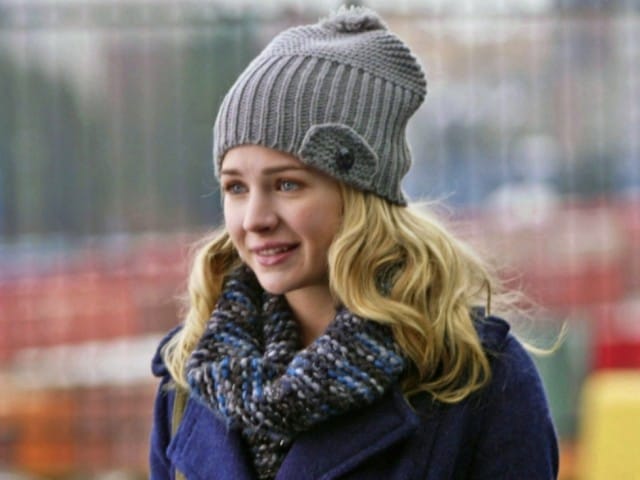 It's always a good day when there's news involving any of the Life Unexpected alum. Shiri Appleby is fantastic on Lifetime's UnREAL which returns for its second season this year. Now her once TV daughter on The CW's beloved Life Unexpected, Britt Robertson, will be back on our screens (or phones, tablets, viewing devices in general) thanks to Hulu's original series Casual. Since LUX though, you may also recognize her from her starring role as Angie McCallister on CBS' Under the Dome or The CW's Secret Circle.
Robertson will be playing Fallon, the assistant to another new face, Vincent Kartheiser's Jordan. Kartheiser joins Casual fresh off his longtime role as Pete Campbell on Mad Men of course. Jordan, by the way, is Alex (Tommy Dewey)'s new business partner and apparently engaged to one of Alex's ex-girlfriends which can only mean more complicated drama in the workplace for the poor guy. Fallon is hinted at "having an agenda of her own" so it will be fun to see how she weaves her way into the lives of Alex, Valerie (Michaela Watkins) and Laura (Tara Lynne Barr).
Casual's executive producer Liz Tigelaar is no stranger to Britt Robertson, as she also served as the creator and showrunner of Life Unexpected. Tigelaar took to Twitter after the casting news broke to share her excitement firsthand:
Reunited w/@RealBritt_Rob.All that's missing is a beanie (& her parents @ShiriAppleby & @KrisPolaha). @CasualOnHulu pic.twitter.com/u0jNspvqir

– Liz Tigelaar (@liztigelaar) March 16, 2016
No premiere date has been released for the new season yet, but we do know that there will be 13 episodes airing sometime in 2016. All that means is you still have plenty of time to binge watch the first season of 10 episodes, all available for streaming on Hulu now.