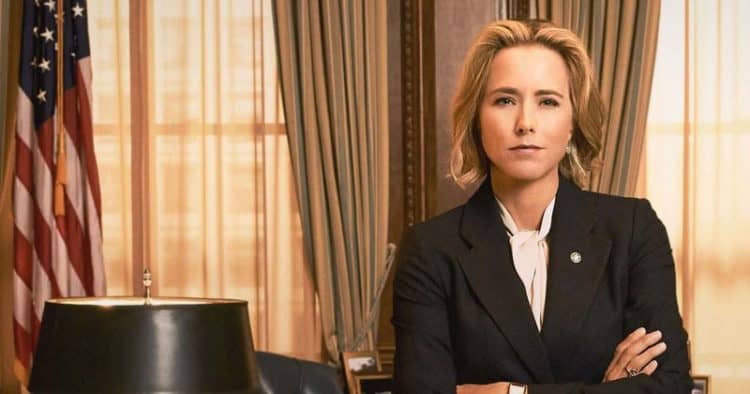 It was bittersweet, and it seems CBS could not really make up its mind. The network recently renewed Madam Secretary for its sixth season. However not too long afterwards, the network announced that season six would be its final. Many are definitely disappointed regarding this development for the show, but it seems that CBS is actually doing it all for the good of the program. Instead of canceling Madam Secretary outright, the show's producers are giving it 10 more episodes in order to tie up loose ends and give it a proper send off. We'll take it rather than having the show just pulled off air with no warning. After all, any Madam Secretary is better than none at all.
Now that we have gotten our warning, we have time to think about all the things we love about Madam Secretary and all the things we're going to miss. This CBS show is definitely one-of-a-kind. It featured some of the best acting, writing, directing, and storytelling in all of television today. One thing we'll miss the most about this show is none other than its star, Téa Leoni. Leoni plays the title character. She's an incredibly resolute Secretary of State, and she's been playing the role since 2014. We've grown to love both her perfection and imperfection on the show, and Leoni is perhaps the only person in the world who could've pulled this role off like she did. The actress has been around for so long now; her experience is notable in the way she carried herself on this role as a politician. Leoni has unique mannerisms and facial expressions that only she can do–those are definitely some things that we'll miss as well. We're hoping that Leoni has other things lined up after Madam Secretary. It would actually be awesome to see her in movies again.
In addition, we'll also miss seeing her strong character on the show. The truth is we're going to miss seeing Secretary of State Elizabeth McCord as the first woman in the Oval Office. We're going to miss watching her character and her life essentially. The show has done a great job of breathing life into the McCord family, and we'll definitely miss seeing the family kitchen too. We were introduced to so many lives on this show, and we've grown to love every single character we were introduced to. Interestingly enough, we believe that this season will pose a different challenge for the main character and more new people for all of us to meet. The title card for the sixth season will read Madam President. The show jumps two whole years into the future, and most of us fans are devastated that we don't get to see more of Madam President in the future.
Aside from missing Téa Leoni's character to a few other ones on the show, we'll also miss the dialogue and the banter. Given that the primary setting for the show is the White House, the dialogue is always smart and on point. There are few shows these days that are actually worth paying attention to, and Madam Secretary surely makes the list. It was also refreshing to watch a show that tackled many cultural and societal issues today. It certainly makes for a show that seems to actually matter. Of course, we're also going to miss the politics on the show–the solutions, the compromises, and the sacrifices. Sure, it's a work of fiction, but there's nothing stopping us from thinking of and missing this part of the show.
It makes sense how realistic this show is considering that Leoni's character is actually based on real-life politicians. Everything about fictional Elizabeth McCord is rooted from reality–from her style to her demeanor. In fact, former Secretary of State Madeleine Albright is one of the show's resources. Before the show even piloted back then, she agreed to offer her input to the show's creators whenever she could. That's probably one of the biggest reasons why the show feels real to most of its fans. High profile female politicians such as Hilary Clinton also serve as inspiration for Téa Leoni's character. We'll definitely miss this kind of realness on television. That's almost rare these days.
Of course, we can't fail to mention all the supporting cast and crew as well. The talent on Madam Secretary is undeniable. This goes for everyone that works behind the scenes and those in front of the camera. The show's creator, Barbara Hall, was credited as executive producer for another hit show, Homeland. She's also credited for working on other hits such as Chicago Hope and Judging Amy. It may be difficult to believe, but even famed actor Morgan Freeman is part of the creation of Madam Secretary. There are just so many hands that have molded this show into what it has become, and all the actors that have contributed to it are well worth missing.
There are many reasons that go into a show's cancellation, and for Madam Secretary, it was the numbers that became the last draw. The viewers of the show have slowly decreased over the years, and low numbers doesn't bode well for shows–no matter how good they may be. For Madam Secretary, six years is something to be proud of, as not many shows today even make it that far. It really is a testament to the quality of the show and how well written it is. We're surely going to miss the excitement on every single episode–the stories told. It's a great thing then that Madam Secretary is available now on Netflix. That means that we can still binge on the show even after it ends. But for now, we still have another season to enjoy even though we might only get fewer episodes. At this point we'll take whatever we can get, Madam President.