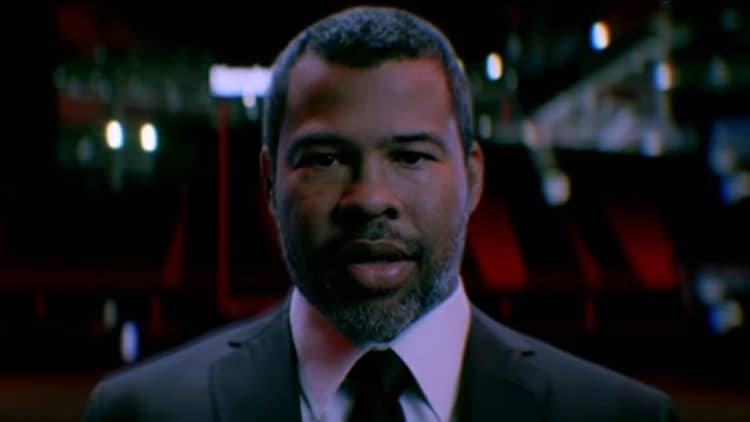 CBS has moved forward with its plans to try and reviving the 1960's favorite television show, "The Twilight Zone." It is staking a lot on its success as it warranted the investment of an ad spot on Super Bowl LIII. It was shot against a background of an empty football stadium, and actually interrupted the Super Bowl broadcast. For those who don't know, CBS was the chosen station for this year's Super Bowl. The question is whether the pre-show hype will affect the show's future ratings. Here are five predictions for the All Access offering.
1. It will have a strong first episode showing.
An attempt to revive a series that was part science fiction, part mystery, and part drama is definitely a challenge because it is almost impossible to confine it to a single genre. This in itself is enough to support a strong showing, though if it is a yawner many people are not likely to give it another chance.
2. The show will not last past two seasons.
The problem for most shows that will have a variety of actors cast during the season is the audience will not have the chance to settle in and get comfortable with a main group of characters. That puts tremendous pressure on the storylines and writing, which the old series was able to pull off. It will either run out of storylines or the writing will fail, but that will take at least one full television season.
3. Baby Boomers will stay away from the show.
The Geriatric Generation will give very little rope for the show to hang itself with, meaning their patience will quickly run out. Expect some to move on after the first 15 minutes of the first episode. One problem is that they have fond memories of Rod Serling and his cigarette, one prop that is almost certainly to be banned from the intro. Memories die hard.
4. Science fiction, or the lack thereof, will be one of the key reasons for its failure.
There were all kinds of possibilities in the imagination of the writers of the original series, as technology and science were nowhere near today's gadgets. It is likely the show will lean more towards drama and special effects to keep audiences watching. This may keep the under-40 demographic around for a while, but even that will eventually wear thin and doom the well-intentioned attempt.
5. CBS will not understand that an underlying reason for its lack of success is it will be in color.
The Twilight Zone was all about imagination and letting the viewers fill in the blanks with their minds. Black and white is a perfect medium for this purpose, as any Alfred Hitchcock devotee can attest to. In today's visual faire, darkness usually represents evil or something horrible is just around the corner, neither which fits the Twilight Zone theme. But even if they shoot an episode or two without color, to run an entire season in black and white is far too risky. Plus, how many modern directors know how to maximize the effect of black and white?
The question that has not been answered here is whether the CBS attempt at a reboot will attract an audience patient enough to watch the show evolve and learn from its errors. In the 1960's there wasn't a lot of competition from the wide variety of media choices we have today, and that's not taking into account the insane number of programs to choose from. Its lack of a group of main characters that an audience can get attached to and look forward seeing every week needs to be overcome with more than just cool special effects. Besides, one can ask whether this is CBS strong suit when it comes to programming. They have drama and seem to be heavy on LEO shows, but it's hard to find anything else (maybe comedy) that the network does well.
One final note. The original Twilight Zone was the springboard for many actors who would become the stars of the small screen and the silver screen. Those were the days of a small group of actors who were box office and television attractions, and fueled the motion picture injury. Today, there are many ways to find your way into Hollywood, and we have to wait and see what the quality of the performances will be. Audiences expect a lot more today.