Brice Gonzalez is a social media influencer and part of a TikTok duo known for cute viral videos. The young social media sensation and his father, Randy Gonzalez, launched a TikTok page they dubbed EnkyBoys, sharing interesting updates with their fans. The father-son-duo always stole the show with their captivating comedy skits and lip-sync videos on the video-sharing platform.
Brice Gonzalez has leveraged his popularity and impressive fan following to rise above the ranks. The talented TikTok star has gone from taking the internet by storm to carving a niche for himself as an actor. He has a couple of onscreen credits, including Lopez vs. Lopez (2022). Explore the lesser-known details about the popular TikTok father-son duo and their journey before and after tragedy struck the Gonzalez family.
Brice Gonzalez's Family and Background Details
An American by nationality, Brice Gonzalez was born on June 15, 2016, in Alvin Texas. His parents are Randy and Kimberly Gonzalez. The little internet sensation is the baby of the house in a family of five. He has two older sisters – Aubree and Lauren who often make appearances on EnkyBoys' TikTok content. Gonzalez and his family reside in Texas where they make most of their videos. The Gonzalez family members share a close bond with one another and are very supportive of Brice Gonzalez's career ventures. There is no information on the school the youngster is attending at the moment but he has gradually carved a career out of his passion for entertainment at such a tender age.
He Launched His TikTok Career in 2019
Brice Gonzalez was around three years old when he began performing on TikTok with his father. The father-son duo performed under the moniker EnkyBoys, gaining popularity for their witty lip-sync videos. EnkyBoys is more like a family page, featuring all members of the Gonzalez family but the main stars are Randy and Brice Gonzalez, the adorable father-son duo who won many hearts with the fun-packed videos. Their TikTok page has amassed over 16 million followers and more than 302 million likes.
Brice Gonzalez and his father became popular for making viral lip-sync renditions of famous movie scenes and dance videos. They also made some hilarious skits that are still making the rounds on the internet. More so, when Randy got sick, they leveraged their social media platform to spread awareness about colon cancer. The members of the Gonzalez family gained mainstream media attention through their exploits on social media. They were invited to Good Morning America and outlets like BuzzFeed and Yahoo Lifestyle have also featured them. Enkyboys also has a verified Instagram account with over 1.7 million followers.
Brice Gonzalez's Exploits as an Actor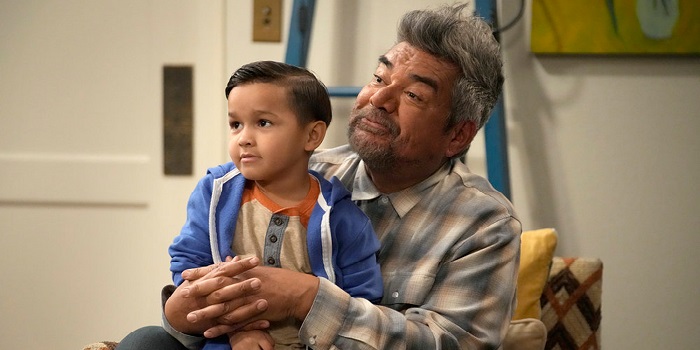 From the streets of TikTok to Hollywood, Brice Gonzalez is making the world his stage and he has the support of his family and fans. Gonzalez officially launched his acting career in 2022 when he appeared in a 2022 episode of Real Husbands of Hollywood. He portrayed Brandon in season 1 episode 3 of the mini-series. Around the same time as his Real Husbands of Hollywood stint, Gonzalez began appearing in the comedy series Lopez vs Lopez as Chance. He joined the NBC sitcom in 2022 and has appeared in 22 episodes thus far. He shares the screen with George Lopez (George), Mayan Lopez (Maya), Selenis Leyva (Rosie), and Matt Shively (Quinten).
Brice Gonzalez also appeared in Flamin' Hot (2023) as Steven Montañez. Directed by Eva Longoria, the movie is based on a true story that revolves around Richard Montañez who revamped the Flamin' Hot Cheetos snack and went from Frito-Lay janitor to executive. Gonzalez has also established himself as a voice actor with his role in PAW Patrol: The Mighty Movie (2023).
Brice Gonzalez Lost his Father to Cancer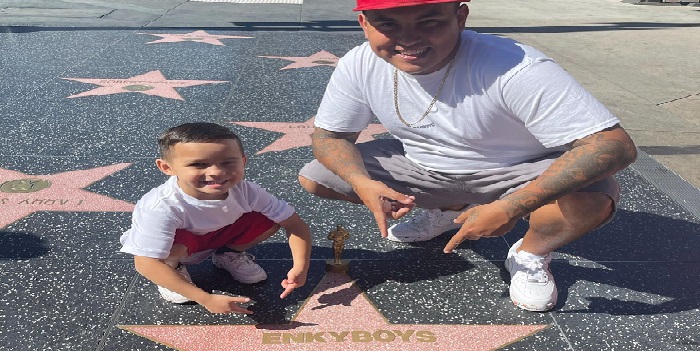 In April 2022, Randy Gonzalez shared his battle with colon cancer on TikTok. When he was diagnosed, his doctors gave him two to three years to live. Subsequently, he shared updates about his treatment on TikTok, using the platform to create awareness about the deadly disease. He also launched a GoFundMe to pay for chemotherapy after a cancer center at the University of Texas rejected his insurance. Unfortunately, the disease didn't give Randy enough time as treatments failed to restore his health.
https://www.tiktok.com/@enkyboys/video/7193162097923050798?lang=en
Brice Gonzalez's father died on January 25, 2023, in hospice. He succumbed to the battle with colon cancer at the age of 35. Taking to social media on January 26, Gonzalez penned a heartfelt tribute to his father. "It is with great sadness that we announce the passing of my father, Randy Gonzalez. My dad fought a long battle with cancer and is finally at peace with our Lord," he wrote. Tributes and condolences poured in through different social media platforms from fans and personalities, including George Lopez. Meanwhile, Gonzalez has continued to live up to his family legacy and is poised to make his father proud.