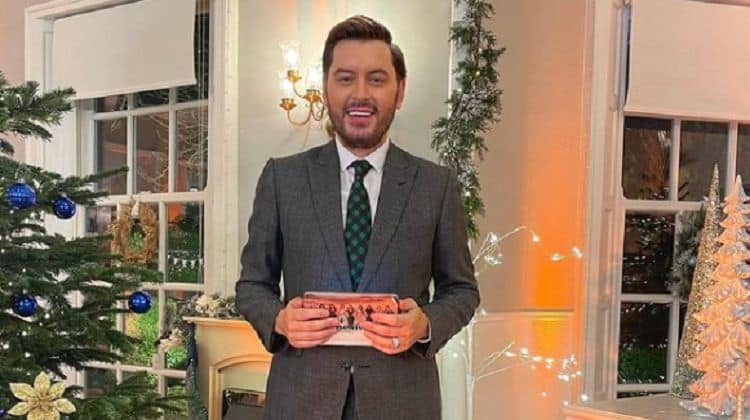 When Brian Dowling appeared as a contestant on Big Brother more than 20 years ago, he probably had no idea that it would lead to a long-term career in the entertainment industry. However, that is precisely what happened. Over the years, Brian has become a fixture in the reality TV world in the UK. During that time, he has built a dedicated fan base that includes people from different parts of the world. His time in the spotlight hasn't been without its not-so-nice moments. But matter what kinds of obstacles have presented themselves, Brian isn't the type to let anything slow him down. Keep reading to learn 10 things you didn't know about Brian Dowling.
1. He Came Out To His Parents Right Before Appearing On Big Brother
For many people in the LGBTQ+ community, coming out can be a terrifying experience. It's not easy to share something without truly knowing how someone will react. When Brian made the decision to come out to his parents, he did so just two days before leaving for Big Brother.
2. He's Married
A lot of things in Brian's life have changed since he started his journey in the entertainment industry. One of those things has been finding love. Brian has been married to professional dancer Arthur Gourounlian since 2015. The couple doesn't have any children together, but they are very proud uncles.
3. He Used to Be A Flight Attendant
Long before Brian was known to people all over the world, he was a flight attendant for an Irish airline called Ryanair. Although being a flight attendant is sometimes glamorized, it can be very demanding especially when it comes to dealing with passengers. In an article for The Sun, Brian revealed, "I would get spat at, slapped, bitten, groped, like you name it". He added that he even got into a physical fight with a passenger on one occasion. Brian said, "I remember one day I had a physical altercation with a passenger, like a physical fight with a woman. We actually fell on the ground, we were rolling around. It was like Dynasty. It was so camp."
4. He's A Podcaster
Brian's work in front of the camera isn't the only thing he's done over the last 20 years. He is also the host of a podcast called Death Becomes Him. According to the podcast's description, "Grief is a complicated journey, and one that Brian now endeavours to explore with the help of his friends and family. Join Brian and his nearest and dearest as they grow to understand death through open conversation, humour and honesty."
5. He Has Some Acting Experience
If you look at Brian's IMDB page, you'll notice that he doesn't have any on-screen acting experience. However, that doesn't mean that he hasn't done any acting at all. He has been involved in several Irish theater productions including Anthem Productions' presentation of Peter Pan.
6. He Loves to Travel
Being in the spotlight has afforded Brian lots of awesome opportunities, and one of them has been the ability to travel near and far. In addition to visiting places all over the UK and other parts of Europe, Brian has also gotten to travel to several cities in the United States.
7. He's A Brand Ambassador
Over the years, Brian has built a large and dedicated following on social media. He currently has 185,000 followers on Instagram and this has made him an attractive partner for companies looking to market their products on social media. Brian has been a brand ambassador for companies like Millies and Bother.
8. He Likes Spending Time Outdoors
Brian may spend most of his time under bright lights and on sets, but that doesn't mean that he isn't a down-to-earth person who knows how to enjoy the time things. He loves being outside and exploring the beauty of nature. Some of his favorite outdoor activities include hiking and swimming.
9. He's All About Positivity
Let's be real, life can be tough and that can make it difficult not to develop a pessimistic mindset. That, however, is something that Brian has fought against. No matter what kinds of things he's had to deal with, Brian has always done his best to maintain a positive outlook on life. He loves to spread this energy to others as much as he can.
10. He Has A Great Sense of Style
No matter what Brian is doing, you can bet that he's going to look his best while doing it. He has an awesome fashion sense and he's a natural when it comes to picking out outfits. Whether he's simply hanging out with friends and family or doing something more formal, Brian knows exactly how to achieve the perfect look.
Tell us what's wrong with this post? How could we improve it? :)
Let us improve this post!