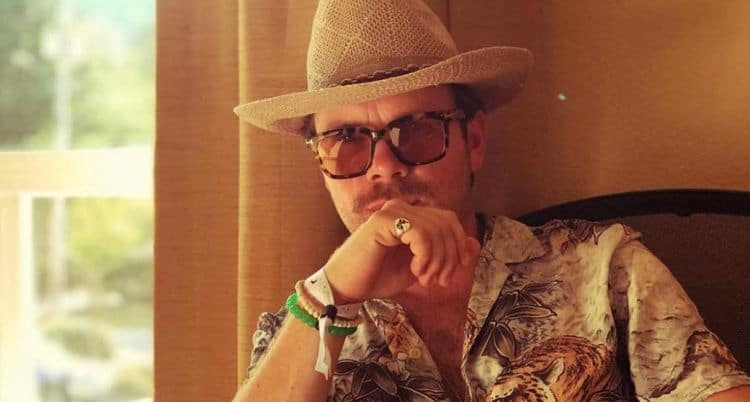 For more than 25 years, Brendan Fletcher has been in the entertainment industry. He got his start back in 1995 when he was still a teenager, and he hasn't slowed down a bit. In an industry when child actors either end up dealing with mental health issues and/or addiction by the time they reach early adulthood or they fizzle out and move on in their lives, he's managed to avoid both. Fletcher has gone on to continue his acting career in a big way, and his fans are looking to learn as much about him as they can.
1. He's an 80s Kid
Brendan Fletcher got to live the best childhood because he got to grow up in the best decades. He was born on December 15, 1981, which means he grew up in the 80s and the 90s and he got to live his childhood in the best way. Life was good. There were no cell phones or internet. There were good times, and great people, and parents had fewer things to worry about, and kids were able to grow up learning things the best way, and it shows.
2. He Was Born in Canada
Fletcher is a Canadian actor. He was born and raised in Comox Valley, which is located in British Columbia. He stuck around the area most of his life, and even went to high school in British Columbia. It's a lovely place to grow up, and we imagine he had many amazing outdoor adventures in his childhood.
3. He's Not Single
While he's not married, he's also not on the market. He's been involved in a relationship with actress Sara Thompson for some time. They are very private about their relationship, so most people don't know anything about it other than that they are together, and they like to keep it to themselves.
4. He's Familiar with Superman
He's an action hero show kind of guy, and everyone knows that about him. However, did you know that he's been in two Superman projects? He played the role of Rudy Jones in Smallville and Thaddeus Killgrave in Superman & Lois. He's very familiar with the Superman franchise, and he's happy to be part of it.
5. He's a Dog Lover
Everyone love a dog lover, because everyone loves a dog. We don't know what kind of dog he has, but we do know that he and his girlfriend are often spotted with the most adorable little pup, and he often references both on his social media accounts. He's clearly very happy with the two loves of his life – his girlfriend and their doggie.
6. He Enjoys the Outdoors
Brendan Fletcher is a man who loves to be outside. We can tell this based on the all the photos he chooses to share when he chooses to share on social media. He's often outside. He's often by the water, and he's often on an adventure of some sort. He's got his dog on a boat, his girlfriend on a cliff, on a beach, and as near to any body of water he can find.
7. He's a Private Man
He doesn't give the impression he is hiding anything from the world, but he does give the impression that he doesn't care what anyone thinks of him. He also gives the impression that he simply likes to live his life on his own terms, and that he isn't obligated to share every moment with the world. It's a great way for him to live, and we approve.
8. He's Doing Well
The internet can be a great source of information. It can also be confusing. Right now, we are going with the latter. When we tried to see what kind of net worth Brendan Fletcher is looking at, we got a lot of conflicting information. The general belief, however, is that he's doing all right. Some sites say his net worth is $84.2 million. Others say his net worth is $12 million. Some say his net worth is between $1 million and $12 million. Either way, while we don't have a clue how much he is worth, he's clearly a millionaire doing all right for himself.
9. He's Award Winning
Fletcher has many awards, but we want to discuss his first. His first award win was a Leo Award. It was for his very first role as a child. He was only a teen when he played a role in a film that was made for television. It was called "Little Criminals," and he won a Leo while also being nominated for a Gemini. He was good from the start.
10. He's Worked on More than 120 Projects
Are you ready for this? He's had a role in approximately 70 television series or movies, and he's had a role in more than 50 films. He's been working hard since he was 14, and it shows. He's wildly successful.