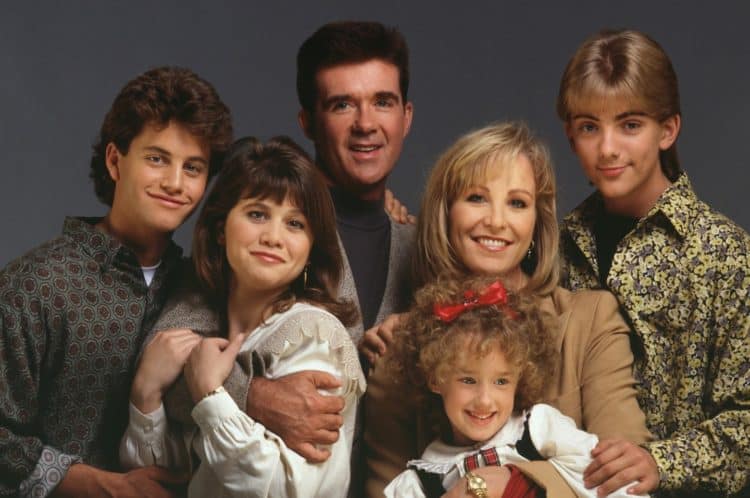 It seems like a good time to look in on the Seavers, at least some of them, and figure out how the former Growing Pains actors have been doing at this point. Jeremy Miller, the youngest son on the show, has apparently still been acting according to his IMDb page, but it also sounds as though he called it quits in 2015, so perhaps he's being a little more selective about his roles or has been trying to experience a resurgence of sorts. If you can believe Jeremy is 43 years old at this time. The kid that we grew up with way back when is getting old, but amusingly enough it means that lot of us that remember him are too at this point, even if age is a state of mind as well as a number. He's been doing pretty well for himself it appears since throughout the years he's been picking up jobs here and there in order to keep his career moving forward. It'd be great to say that things have always run pretty smooth for Miller but in case you didn't know, he did have a bit of trouble with an older male stalker when he was still on the show, which is pretty disturbing to tell the truth. Thankfully that matter was settled, but it wasn't his only issue.
Miller claims that he started drinking alcohol at the age of 4, which is kind of hard to believe since at that point it would have to be accidental and in many ways it's kind of hard to grasp since the average 4-year old would probably detest alcohol unless it was mixed with something they liked. As it goes however he didn't quit drinking it sounds like until he received an implant that would release a drug called Naltrexone that aided in his alcohol dependency. Since that time it doesn't sound as though he's had any real issues with alcohol and has been keeping on the straight and narrow ever since. There's not much to say other than that he does still appear to be working and has been doing just fine throughout the years since taking care of his alcohol dependency. That of course has been a huge issue for some time with a lot of people since the pressures of Hollywood are at times quite detrimental to the younger crowd, hence the number of revealing moments that have been seen throughout the last couple of years when it comes to abuse and the ongoing need to come forward by so many.
Thankfully it sounds like Jeremy was never caught up in that level of abuse and to date it's sounding as though many child actors are being much more protected than ever, but to think that he had a serious drinking problem throughout much of his life is kind of disturbing all the same. At least on the Growing Pains set it sounds as though he had a decent environment to grow up in since there are rumors of how he and Kirk Cameron would play pranks on Tracey Gold while in turn he and Tracey Gold would pull pranks on Kirk. Up until their younger sister Chrissy came on the show he was the youngest and therefore didn't catch a whole lot of flak from anyone, including his on screen siblings. In the years since the show Jeremy did keep in touch with everyone, apart from Kirk, who apparently cut ties with his cast members after a while as he went on to live his life with his wife and newfound faith. It was kind of a sticking point for the rest of the crew but Jeremy did keep in touch and to all accounts still does talk to his fellow cast members from so long ago.
In a way Ben Seaver almost feels like a throwaway character, not in a mean sense but in way that suggests that he was there when he was needed and then abandoned when the show was no longer a big thing on TV. Even the reunions didn't have the same feel of the show and as a result people are more likely to remember him as the young kid that he once was instead of the man that he's grown to be. It's also enough to say that he's been successful enough in his life since he's been to culinary school, started his own business, and has a net worth of around $2 million, which is easy to be impressed by since it means that even after taking a break from acting to get his education he went back and made sure that he was able to take care of business. So whether or not he's famous at this point or won't ever be again he's doing just fine and will probably continue to do so for the near future.