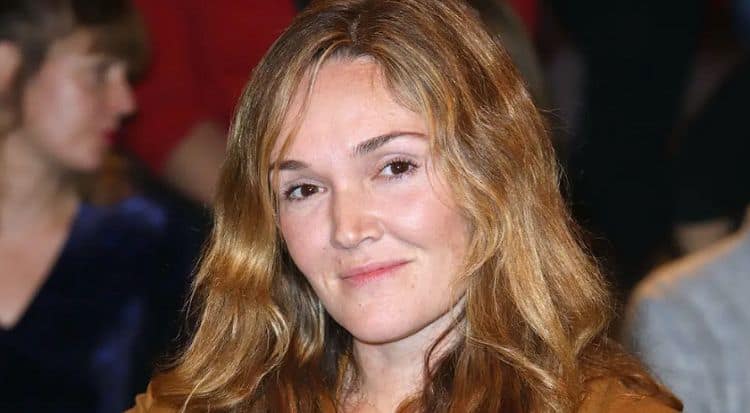 Even though she's new to the scene, Amaryllis Fox might just be the most interesting person in reality TV. As the host of the new Netflix docuseries, The Business of Drugs, Amaryllis takes viewers on a journey through understanding dark world of illegal drugs. While her presence on the show is one definitely one of the things that makes it so intriguing, Fox's life before the show has also been getting a lot of interest. If you've ever wondered what makes Amaryllis qualified to host a show like The Business of Drugs, you're in for some surprises. Keep reading for 10 things you didn't know about Amaryllis Fox.
1. She Was A Spy For The CIA
Amaryllis has lived a life that most of us have only seen in movies. She is a former CIA employee who spent years working for the agency as a spy. During her time in college she had created an algorithm to help locate potential terrorist hiding places, and the CIA recruited her to work in counter terrorism. For nearly a decade, she traveled the word posing as an art dealer and attempting to stop terrorist violence.
2. Her Husband Is A Member Of The Kennedy Family
In the summer of 2018, Amaryllis married Robert F. Kennedy III. His grandfather was Robert F. Kennedy, the younger brother of president John F. Kennedy. The couple wed in a ceremony at the famous Kennedy Compound. Wedding guests included Susan Sarandon, and Robert's step-mother, Cheryl Hines.
3. She's A Public Speaker
With a career as impressive as Amaryllis', it goes without saying that she has a wealth of knowledge. After all, there aren't many people who can say they've gotten to do the things Amaryllis has. She is happy to share as much as she can and is open to doing public speaking arrangements for businesses, universities, and events.
4. She's An Author
As if Amaryllis resume wasn't already impressive enough, she is also an author. In 2019, she released her first book, Life Undercover: Coming of Age in the CIA. The book detailed some of the real life experiences she had while working with the CIA. However, some of the names and places had to be changed to protect anonymity.
5. She's A Mother
Amaryllis spent several years focusing on her career, but that doesn't mean she's neglected her home life. She is the proud mother of two girls, one from her marriage to Robert and another from a previous relationship. She was actually pregnant with her second child while filming The Business of Drugs.
6. She Studied At Oxford
Education has always been important to Amaryllis. She attended the infamous Oxford University in her mother's home country of England. She graduated with honors. Amaryllis also attended Georgetown University to pursue a master's degree in international security.
7. She Worked For Twitter
After a successful career in the CIA, Amaryllis had become an expert in her field. In 2014, she was recruited by Twitter to head up their consumer products for global e-commerce. However, the following year she decided to leave the company to pursue other interests such as writing her book.
8. There Is An Upcoming Series About Her Life
If learning more about Amaryllis has made you feel like her story would be perfect for a movie or TV series, you're absolutely right. A TV series based on her life is currently in the works and will be produced by Apple TV. Brie Larson will portray Amaryllis on the show. Unfortunately, an official air date hasn't yet been announced.
9. The Business Of Drugs Isn't Her First Time On TV
Even though seeing her on The Business of Drugs was the first time many people were introduced to Amaryllis, that actually wasn't her first time on TV. She also appeared on the History Channel's series American Ripper in 2017. She also has an acting role in the upcoming film Freak Power: The Battle of Aspen which was produced by her husband.
10. She's A Peace Activist
Due to her former line of work, some might expect Amaryllis to have a pessimistic view of the world. However, her outlook is actually the opposite. She is a big advocate for peace, largely because of the experiences she had while working for the CIA. She says, "If I learned one lesson from my time with the CIA, it is this: Everybody believes they are the good guy…The only real way to disarm your enemy is to listen to them. If you hear them out, if you're brave enough to really listen to their story, you can see that more often than not you might've made some of the same choices if you'd lived their life instead of yours."