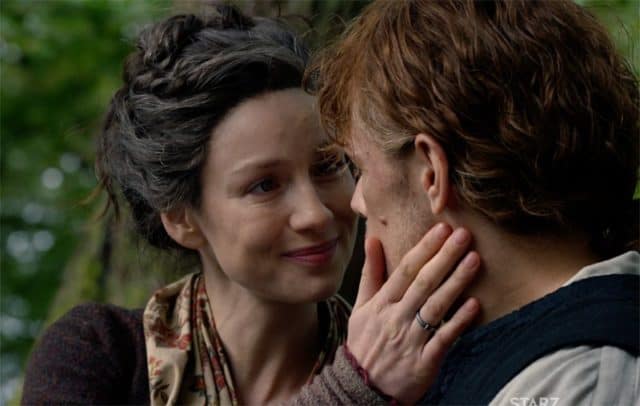 There is no mistaking the profound success of Starz's original series: Outlander. While there are still many seasons yet to come (if they are to produce episodes for each of Diana Gabaldon's 8 novels), many are left wanting more after the conclusion of the latest third season. Fortunately, Starz wants to leave its audience hungrily anticipating the next season to come, so they were gracious enough to include a teaser trailer at the end of this season's finale. From this short and concise collection of clips, there are a few key things that you are going to be able to look forward to in the 4th season due out in 2018.
It Won't Be Dull
Season 3 ended with Claire and Jamie landing on the shore of Georgia with the intention of settling down in America. With the time that they arrive only being a mere year into the American Revolution for independence from tyrannical Britain, it doesn't seem like the show is going to have a loss of their particular flair for espionage or adventure. While those who have already read Drums of Autumn might know very well, there are plenty of familiar circumstances that the couple will become intimately intertwined with to again shape the course of history.
Big Changes Lie Ahead
There is little that you can pull from the teaser trailer other than Claire's knowledge of the bloody and lengthy road that lies ahead for America to gain its independence. While she adoringly looks into Jamie's eyes, briefly explaining the people and their hope to live the "American Dream" she seems heavy laden with the ultimate decision to be here, now that she sits on American soil in one of its most turbulent and violent times.
Here's What The Book (Drums of Autumn) Says You Can Expect
Here is something that the teaser trailer doesn't divulge, but could hardly be deemed a spoiler to those that aren't closely following the saga already. Brianna is going to make a tough decision, and that decision is going to take her through the stones and back in time to reunite herself with her parents. This is assuredly not going to be an easy feat, especially considering that they will still be half a world apart from each other. You can expect that throughout a large portion of the upcoming 4th season, Brianna will play a significant role in the shaping of the narrative as she seeks out the father that she has never gotten to meet.
So, much like everyone who is pulling their hair out now that they have found themselves without Claire and Jamie for another year, you now have quite a lot to look forward to. There is a lot left to tell in the epic saga of Outlander, and with the added element that could take place with Claire and Jamie's daughter Brianna traveling back in time as well through the stones, there is shroud of mystery that is sure to keep audiences enthralled through another dramatic 13 episodes to come.