Brayden El Moussa was born under the spotlight and has been in the public eye all his life. The celebrity kid is an occasional figure on the renovation show Flip or Flop and several other television shows, hosted or co-hosted by his parents. Flip or Flop ran from 2013 to 2022, putting the family in the spotlight. El Moussa's parents continued to co-host the show for a couple of years after their divorce and have since moved on to other things since Flip or Flop came to an end.
While his parents are no longer married, Brayden El Moussa doesn't seem to lack love in his life. Surrounded by dotting parents whose priority is to make sure he has the best things in life, El Moussa is exploring different things that make his childhood memorable. This article chronicles the birth and upbringing of one of the most popular kids on reality TV.
Brayden El Moussa Is The Second Child Of Former HGTV Remodeling Duo Tarek El Moussa and Christina Hall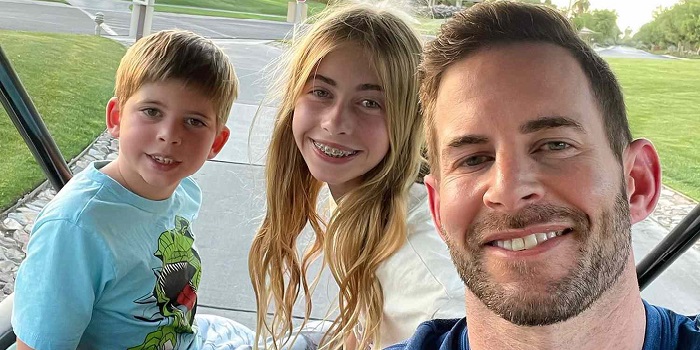 An American by nationality, Brayden El Moussa was born on August 20, 2015, to Tarek El Moussa and Christina Hall (nee Haack). El Moussa was introduced to the spotlight just hours after his birth with an Instagram post on his mother's page. The post was captioned "#BraydenJames born at 8:15 pm weighing 8lbs 9oz!!" El Moussa's ancestry can be traced to Lebanon and Belgium. His paternal grandfather is a Lebanese immigrant who settled in Egypt while his paternal grandmother is Belgian.
Braydon El Moussa grew up with an older sister named Taylor Reese El Moussa and later became a big brother to two half-siblings. Tristan Jay El Moussa is El Moussa's half-brother from his father's marriage to Heather while another half-sibling, Hudson Anstead was born to his mother and her second husband, Ant Anstead.
His Parents Divorced In 2018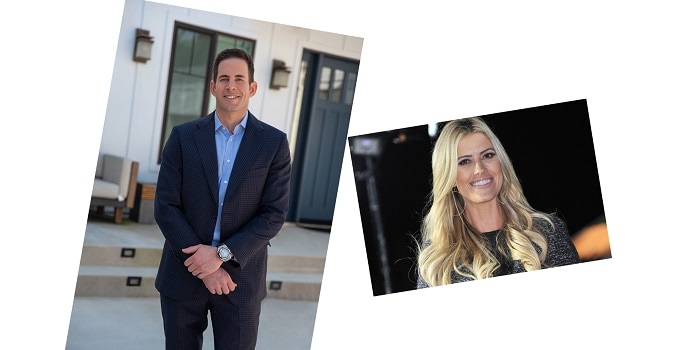 Barely three years after his birth, Brayden El Moussa's parents pulled the plug on their marriage. The former reality show duo met on the job. They worked in the same real estate office before going into the business. They married in May 2009 and continued to make great strides in the real estate business until their television debut shot the family to fame. Brayden El Moussa's parents finalized their divorce in 2018 and continued working together on the home front and business terrain.
His Appearances on TV Shows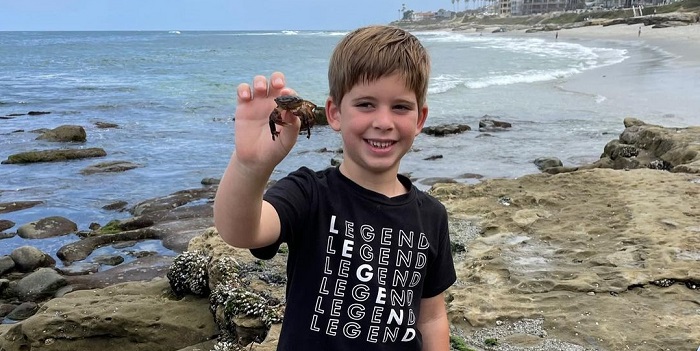 Brayden El Moussa's parents are popular television personalities known for their real estate exploits. As such, El, Moussa and his real estate family have been on multiple episodes of television series since 2016. The first show he appeared on is Flip or Flop which premiered in 2016. El Moussa appeared as himself in 27 episodes before the show ended in 2022.
While Flip or Flop was still filming, Brayden El Moussa made a few appearances in his father's show, Flipping 101. He appeared as the house-flipping expert's son in seven episodes. He also joined his mother on her show, Christina on the Coast in six episodes. Other television shows he appeared on include Tarek & Heather: The Big I Do and The Flipping El Moussas.
Beyond making television appearances with his parents, Brayden El Moussa has some interesting hobbies and interests. He loves to watch sharks and can spend the whole day on that hobby. He also loves to play soccer and practice Jiu Jitsu.
His Relationship With His Parents and Siblings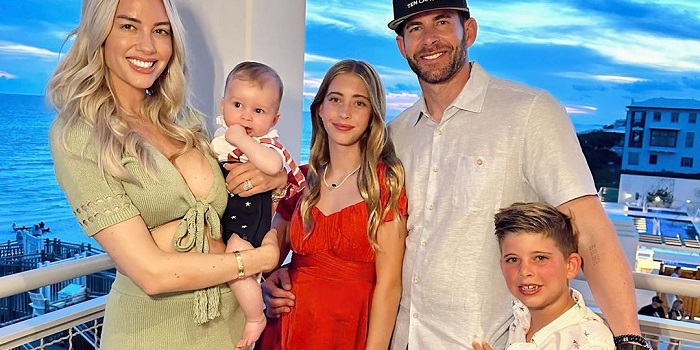 Despite their divorce, Brayden El Moussa's parents have maintained a good relationship that extends to their children. The former couple co-parent their children but El Moussa lives with his mom and her new family. However, he is in touch with both parents and their blended family. The numerous television appearances El Moussa has made with his parents have also helped in building a solid relationship between them. El Moussa lives with his half-brother, Hudson Hall from his mother's side and keeps in touch with his other half-brother, Tristan El Moussa from his father's side.
Why Brayden El Moussa Had Surgery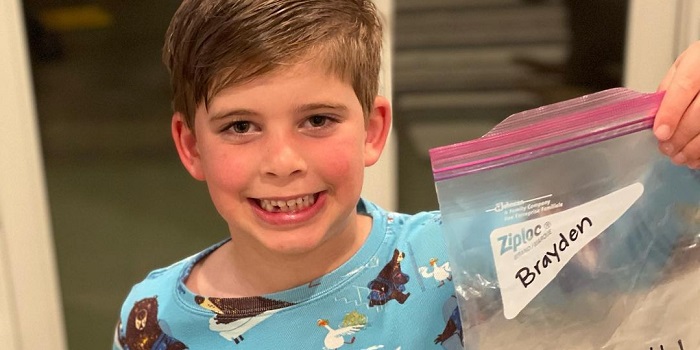 In May 2022, Brayden El Moussa suddenly became sick and was rushed to the emergency room at CHOC Hospital. It turned out he needed to have his appendix removed. Aside from getting an appendectomy, El Moussa also had surgery for a rare condition called Meckel's diverticulum — a small intestine abnormality discovered upon his arrival at the hospital. This is not the first time El Moussa was rushed to the hospital. In 2018, he had croup — a respiratory tract disease that causes swelling and noisy breathing.