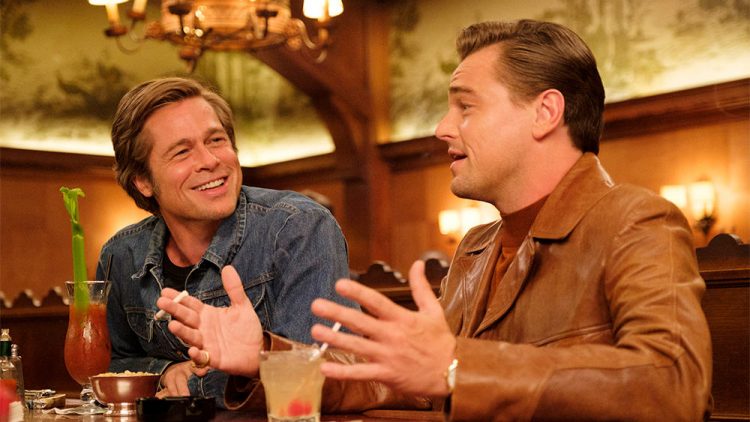 There are those movies that make it hard to think that anyone but the actor selected was ever considered, but then the facts come out and we find out that there are usually a host of names that are considered for many roles no matter how unlike it might sound. Even if the perfect actor is named right then and there, the truth is that it's best to have backups in case the actor says no, can't do it due to scheduling conflicts, or has an otherwise sound excuse for passing on the part. In the case of Brad Pitt it's kind of hard to see him passing on any role that could possibly make him even more famous, but by the late 90s his name was already on the lips of many people and his fame was pretty well assured. Since then he's had huge hits and minor parts that have made use of him as an ancillary character at best. But the point is that he's made his way forward and hasn't had to take any roles that he didn't want in order to do it. But with The Matrix it does feel as though, had he taken it, Neo, or anyone else he could have played, would have been quite different and perhaps not nearly as memorable. Pitt actually spoke on the act of passing on the role, as per Jon Fuge of MovieWeb:
"I did pass on The Matrix. I took the red pill. That's the only one I'm naming … I wasn't offered two or three. Only the first one. Just to clarify that. I come from a place, maybe it's my upbringing, if I didn't get it, then it wasn't mine. I really believe [the role] was never mine. It's not mine. It was someone else's and they go and make it. I really do believe in that. If we were doing a show on the great movies I've passed on, we would need two nights."
That's some pretty heavy speech for having let go of the part, but from a very zen point of view it does appear that just didn't feel that it was his part and so he passed, which turned out to be a good idea. Trying to imagine Pitt in the place of Keanu is kind of difficult really since he has the acting ability, but it's as different as it could possibly be, more mellow even than Keanu in a way, but also far more intense at times since his looks, his stance, even the way he gazes at people almost appear to be too much for the character of Neo. Alison Willmore of Buzzfeed News has more to say on this matter. Keanu played the character perfectly and already has a good deal of faith built up when it comes to The Matrix 4.
In a big way a lot of people like to ask 'what if' when it comes to various roles and different actors, and to this day it's fairly easy to say that had they taken certain roles that they passed on, it's likely that the movies they starred in might have turned out very different and in some cases not quite as effective. For instance, had Tom Selleck starred in the Indiana Jones movies it's very likely that they wouldn't have gone on to the kind of fame and recognition they eventually did. There are plenty of roles that could be assumed by just about anyone and be just as effective, but there are also many more roles that require the unique talents of various actors that somehow bring their own personality to the role in a way that allows the last piece of the proverbial puzzle to click into place and really make the picture. For The Matrix that was Keanu, since without him, and possibly with someone else, the movie might not have worked the way it did. Neo almost had to be like a dark version of Ted from Bill and Ted, someone that could get by with saying "Whoa" in that typical surfer bro voice, while at the same time being able to dish out the kind of attitude he needed when dealing with the agents. Vinnie Mancuso of Collider has his own opinion on this subject. Plus, he was nearly perfect as a man that's been thrust out of his element and into a world he barely interacts with, only to be thrust into a world that he knows nothing about and is apparently meant to be the savior of at some point.
That kind of story took someone that could walk through it giving out just enough emotion and reaction to make it obvious that he was out of his element and had to regain the little bit of confidence he might have had. For some reason, Brad Pitt's characters rarely ever lack confidence no matter what type of character he plays. Neo had to be vulnerable in a way that Pitt just can't and doesn't portray that often, as his intensity would have made Neo a much more aggressive character it feels like.