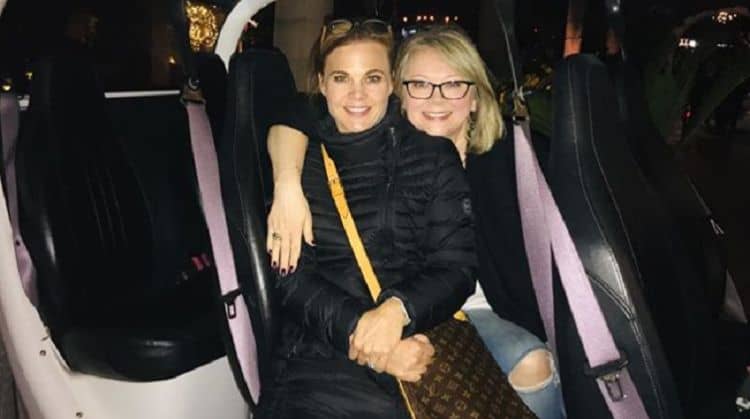 Daytime soap stars are to some people the kind that overact and tend to be extremely dramatic on screen, but to those that watch these shows they're nothing short of brilliant and know how to tell a story in a way that's wonderful and breathtaking. That's if you like daytime soap operas. Gina Tognoni has been a part of those daytime soaps for years now and has been quite good at it since she's been one of the prized cast members of a few different shows throughout her career. It definitely seems to take something different to be a soap star than it would any other kind of actor but the basics seem to be a key ingredient and an ability to dramatize every other word seems to be it as well. But whatever it is Gina has definitely fit the role for a long time and it's been appreciated by her fans.
Here are a few things about Gina you might not have known.
10. She's been nominated for several awards and won a few.
In the world of daytime soaps it really seems to be kind of cutthroat when it comes time for awards, but then again it's that way throughout the industry since quite honestly everyone wants to hoist a trophy at any awards show they attend, unless it's a Razzie. Gina has won her share of awards throughout her career and gathered a large number of nominations.
9. Her claim to fame comes from daytime soap operas.
This is where she's been seen the most and therefore it's what is used to define her career since without the daytime soaps she's only really had a few appearances on other shows throughout the length of her time in the spotlight. It's been enough to say that she's spent her time wisely, but soap operas have been very good to her.
8. She was Miss Rhode Island Teen in 1991.
It almost seems as though young women that win such competitions are destined to be in the spotlight at least once if not more once they reach that level since the idea of course is to get the attention and the approval of the audience.
7. Recently she left The Young and the Restless.
Chris Eades of CBS Soaps made this announcement along with many others and it seems as though a lot of people are going to be missing Gina since she's been a part of the show for a few years now and fans no doubt got used to her character. But characters seem to come and go in soap operas, there'll likely be another one there soon, though whether that person can take Gina's spot is yet to be seen.
6. Her estimated net worth is around $9 million.
You could say that she's been successful in her career thus far and it might be a bit of an understatement since she's amassed a pretty big fortune and has been enjoying the luxury of it for a while now. That's far easier when you've actually earned it and can say it's yours.
5. She's in her mid-40s at this time.
There are plenty of years left for her to continue on and keep building a career as she's moved beyond soap operas before and could possibly make her way into some very big shows that might take her on as an active character that can be recurring or even part of the main cast.
4. Gina is active on social media.
She does keep up with social media and does stay active as this is still something that established actors are wise to do if they have the time and opportunity. It seems as though it could be a bit tiring but at the same time it's also kind of important to remind people that you're still relevant in the wake of so many people trying to get noticed each and every day.
3. She is an educated woman.
Gina did attend and graduate college so she is fairly intelligent and isn't someone that dropped out in order to seek her career. It's hard to fault anyone that does the latter when they become so successful but at the same time if you have an education as well as a successful career then you have quite a bit more to work with.
2. There are some things she tends to keep out of the media.
There are aspects of her life such as her home and her possessions that she doesn't go around flaunting on social media. Whether it's a safety concern or just a personal preference is hard to say but it does seem kind of smart.
1. She is very passionate about the work she does.
Gina is a person that loves what she does and approaches her job from more than just a monetary standpoint. It's easy to get paid, but it's easier to enjoy yourself when you don't worry too much about your paycheck and just fall into your work.
Sometimes it's better to enjoy working than enjoy the paycheck that comes after.