Only a handful of actors have enjoyed success as Brad Pitt has throughout his acting career. Pitt, whose professional acting career began in 1987, is one of Hollywood's most powerful and influential personalities. Often regarded as one of the most attractive men on Earth, Pitt is also known for his high-profile relationships.
As an actor and producer, Pitt had a busy year in 2022. He starred in three feature films during the year and was behind the scenes as a producer for several other movies. For a summarized look at his life in the year under review, here's a rundown of the top moments of Brad Pitt in 2022.
Brad Pitt's Bullet Train Press Tour Fashion Style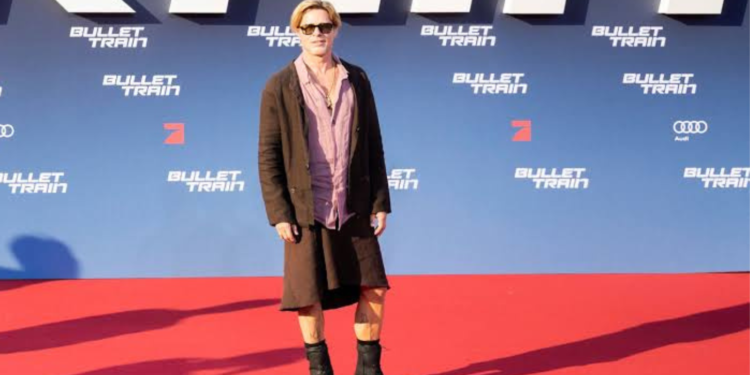 Beyond promoting Bullet Train (2022), Brad Pitt left everyone in awe or in shock at his new fashion style. It has not only been his choice of fashion but his free-spirited attitude that has made headlines. The soon-to-be 60-year-old Pitt (at the time of the press tour) seemed more laid back than ever. Most of his fashion choices during the tour broke the internet because of the actor's joy and happiness wearing them.
Whether he's flailing his limbs, jumping, or overly embracing his co-stars, 2022 was a year to remember for Pitt. Part of his joy while on the tour was because he really had lots of fun making the movie. Pitt and director David Leitch, with their shared love for Jackie Chan, had talked about making an action comedy. Bullet Train was an opportunity for Pitt to add humor to the action genre he's already familiar with.
Pitt had help from designer Haans Nicholas Mott in choosing his outfits for the tour. On the Paris tour, Pitt wore a peach suit on the first day and a three-piece blue suit on July 18. In Berlin, Pitt was rocking Pink, then later appeared wearing a skirt that broke the internet. While in London, Pitt chose a green suit-esque design before going all velvet from top to bottom later on. In Los Angeles, he wore yellow sneakers under light-green clothing.
Brad Pitt On The Cover Of GQ Magazine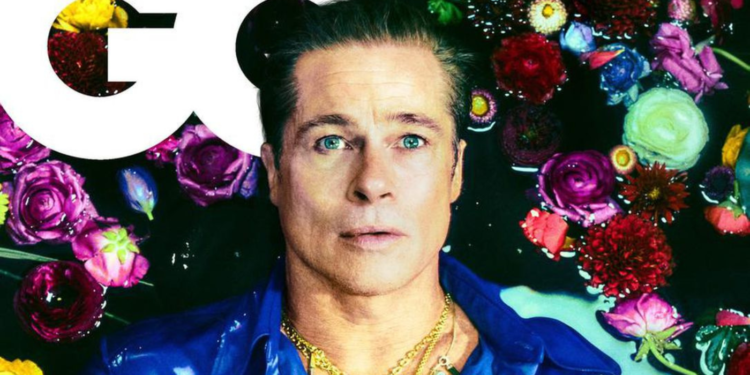 Brad Pitt was on the cover of GQ Magazine's August issue. While this isn't entirely strange, it became a trending topic on social media after the magazine released photos of the cover. Although some social media users had not-so-nice things to say about the shoot, it became one of Pitt's trending moments of 2022. Inside the magazine, Pitt discussed a recurring dream he had for years with GQ Magazine's Ottessa Moshfegh, where he always got stabbed. However, the actor admitted he has stopped having such dreams.
Brad Pitt Movies In 2022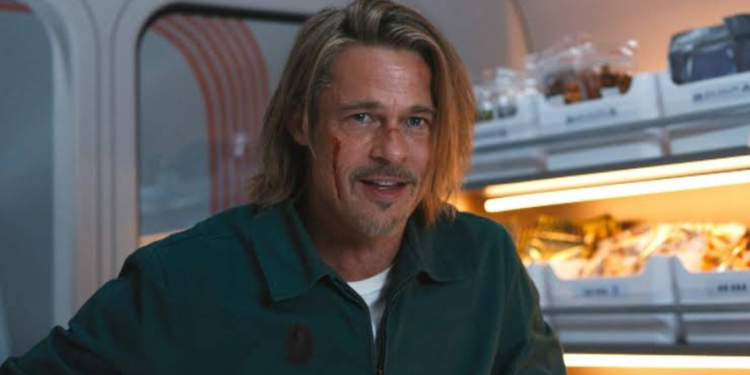 Brad Pitt began 2022 by appearing in the Nee brothers' action-adventure comedy The Lost City. Pitt was cast as Jack Trainer, hired to help track and find Loretta Sage. The movie had Sandra Bullock and Channing Tatum as its lead cast. The Lost City was released on March 25, 2022. Pitt's next appearance was in Bullet Train, where he was cast as Ladybug.
The movie's star-studded cast included Aaron Taylor-Johnson, Joey King, Brian Tyree Henry, Michael Shannon, and Hiroyuki Sanada. Sandra Bullock made a cameo appearance also as Maria Beetle. The character was Ladybug's handler and contact. Bullet Train was released on August 5. Pitt's last on-screen appearance in 2022 was in the epic black comedy-drama Babylon. He plays the character of Jack Conrad. Babylon was released on December 23.
Movies Brad Pitt Produced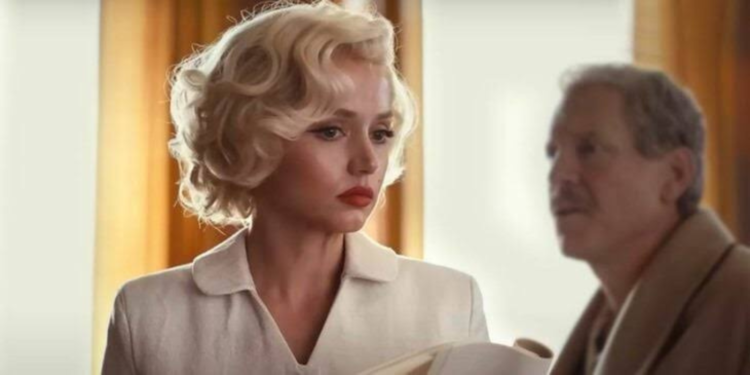 Brad Pitt executive produced the Andy Garcia-led Father of the Bride (2022). He also executive produced the biographical drama She Said, starring Zoe Kazan and Carey Mulligan. Pitt was also an executive producer of Sarah Polley's drama Women Talking. He produced the biographical, psychological drama Blonde, based on a fictionalized version of Marilyn Monroe's life and career.
Brad Pitt's New Skincare Line
It wasn't all fun and movies for Brad Pitt in 2022, as the actor also launched a new skincare line, Le Domaine. For the wine-inspired skincare line, Pitt collaborates with the Perrin Family, known for growing organic wines. The line is made up of four products, serum, cream, cleansing emulsion, and fluid cream.
Brad Pitt's Upcoming Projects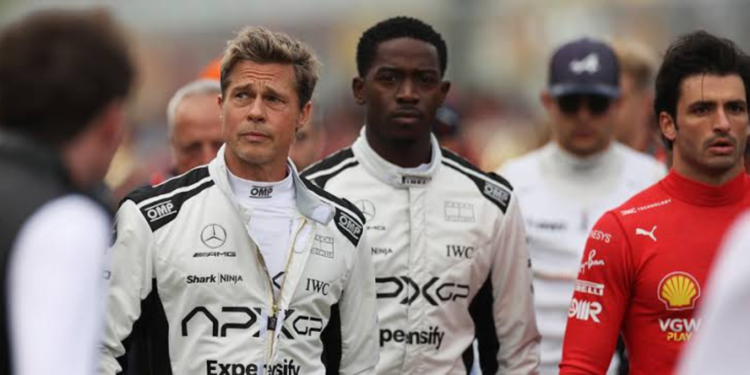 Brad Pitt continues to work behind the scenes as a producer. Although he'll not appear on-screen in 2023, he executive produced the science fiction comedy-drama Landscape with Invisible Hands (2023) and the psychological action thriller The Killer (2023). Pitt will co-produce Tim Burton's fantasy comedy Beetlejuice 2 (2024). The movie is a direct sequel to Beetlejuice (1988). As an actor, Pitt will appear on-screen as Sonny Hayes in the sports action drama Apex. He's also expected to play a role in Jon Watts' thriller Wolves. Although both films are yet to have an official release date, Brad Pitt is also credited as a producer of Apex and Wolves.