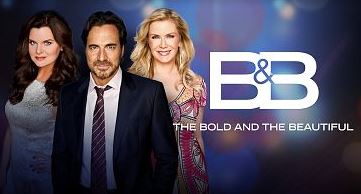 The Bold and the Beautiful spoilers for May Sweeps are good. Writers at the show usually do something amazing to bring in the ratings, and that means either killing a major character or bringing back someone who has been gone for a while. This month we are going to see the return of a very familiar face — it's someone who hasn't been around in a while. It's also someone that most people assumed they'd never see again. Who is it? We don't know. We have a feeling it could be one of many. It might be Caroline, and that's because so many fans want to see her come back. She's said before she would love to come back, her fans are big-time into her return, and there is a chance that the writers know this would be great for ratings. It might also be interesting to see her return to Thomas' life when he's in love with Sally.
There is also a potential storyline for Deacon to return. He's yet another person that the dark and dangerous Quinn has done very wrong — but they all forgive her. She only pushed him off a cliff, which really isn't the worst thing she's done to anyone, so there is always a chance she might be willing to see him again. Besides, her marriage is about to go insane, and there is a good chance she might need another man in her life. After all, when Eric finds out what she did with Ridge, he won't want to be with her. Ridge won't want to be with her either, because he will want to make his father happy. She will be all alone, and she hates to be all alone. SO there is a chance there could be one of two major comebacks or at least one smaller comeback this month. Who are you voting for to see return this month to make sweeps more interesting?
Tell us what's wrong with this post? How could we improve it? :)
Let us improve this post!