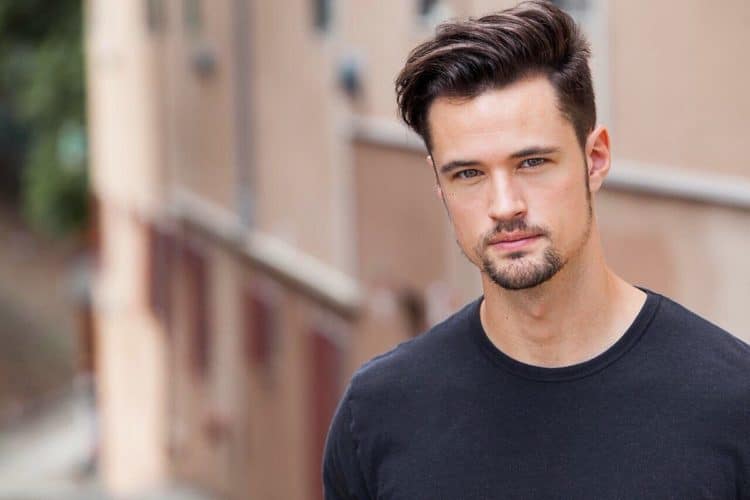 Matthew Atkinson has taken fans by the heart and made us love his horrible and evil character on Bold and the Beautiful. The "new" Thomas is one who is evil, selfish, narcissistic, and all kinds of things that are not very flattering when you think about it, but he also does not care at all. He's a man who wants what he wants, and what he wants is to be with Hope. He wants to spend his life with her, and that's all there is to it. He will do anything and everything to make that happen, but we suspect that the man behind Thomas is not quite like that in real life. He might not be that kind of man, and we thought it might be a little bit fun to get to know a bit more about him.
He's A Southerner/h2>
We knew it from the time we met him that he must be from the south. He does a good job at keeping his southern drawl to himself, but there's some basic stuff there that makes it easy to recognize that he is a southerner. And, it doesn't get much more southern than being born in Marietta, Georgia. Not only was he born here, though, he was also raised in many other southern towns because it appears his family moved around a bit. He spent time living in Mississippi, Alabaman, and even Kennessaw. He also lived in Atlanta for a while to take some college courses before he picked up and went West to live in Southern California.
His Debut Was A Good One
When you're a new actor just starting out, you never know where things might take you. You don't know what your first role might be, but his was a good one. His first role was a part on One Tree Hill, which was one of the most popular shows of the time. He made his debut in 2009, and he went on to star in a few guest appearances in some major primetime shows as well as a major motion picture. You might remember the time Sandra Bullock was a star in a movie called "The Blind Side," and that's where he was working as a valet parker.
He's a Young and the Restless Alum
He actually spent more than a year on the show playing the role of Austin Travers. The role began for him in 2014 and ran longer than a year to late 2015. Fans loved him, and he did well on his long-running role. He was a fan favorite while he was there, and that was something that fans really did enjoy about him.
He Fit Right In With His Coworkers
One thing we really do love about Matthew Atkinson is that while he's new to the cast of the Bold and the Beautiful, he didn't waste any of his time fitting right in. If you take a look at his Instagram page, he's got it filled with photos of himself with his cast members. He photobombs them, he poses with them. He speaks very highly of them. He appears to be a good guy who likes those he works with, and they also appear to really like him in return, which is a good thing.
He's Okay Being Slapped
While his real life personality might get along splendidly with his coworkers, his on-screen personality does not. They don't like him much because he's not a good guy at all, but he and Katherine Kelly Lang have a lot of fun together. In fact, there is a photo she once posted of her slapping him repeatedly on the set when her character, Brooke, wasn't happy with his character, Thomas, and she needed him to know it. It took them several takes to get the shot right, and she had to slap him more than once. She called him a good sport and a great guy to work with as a result. We suppose, though, that being slapped repeatedly by your coworker is only okay if it's in the script. On that note, we can predict many people will want to know where they can sign up for this glorious ability.