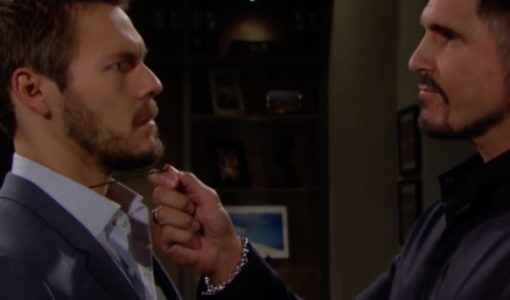 The Bold and the Beautiful fans are going into this week with some serious questions. What is Bill thinking? And why won't Liam just figure out that he needs to end this fight with his father by ending their entire relationship? It's not going well and things don't work for them. They don't have a good relationship, they don't get along, and they don't like one another. They will never see eye to eye, and things will never get better for them.
But they won't do that. Now that Bill thinks he's killed his son, things are going to change a bit. But not for long since it's a few days from the time that Bill finds out his son could be dead and the time he seduces his son's wife out of grief. It's not good news for anyone, and we can't help but assume that this means they will not repair their father/son relationship when they get past all this killing of Liam in a blast but he's not really dead situation.
And now we have to figure out that there are so many more things they have to deal with. Liam won't find out about his dad and his wife right away, but it won't be much longer. And we have a feeling that he will learn this in a way that will probably hurt him more than finding out any other way during this entire process. It will not be pretty. That we know.