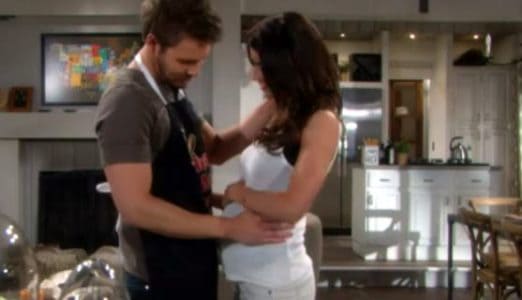 The Bold and the Beautiful fans are going to see Hope continue to lie to Liam. She's not happy about it, but she can't tell him what she wants to tell him. She's allowed her old feelings to come back and to take over her life. She wants to be with him again, but she's not going to say anything. Hope is well aware her own mother would be furious if she made a move on Liam given the fact he is still having a baby with Steffy and they are always together no matter how many times they are not.
She wouldn't like it because Steffy is her stepsister, and they aren't bad friends. She wants to see Liam happy, and she knows the best way to make that happen is to keep him with his wife and his unborn child. She might not like it, but she knows it. And that's where she is and why she's not saying anything about how she feels in the near future.
But Liam feels it, too, and he's always in the market for what he wants. He might not feel the same need to keep quiet or make the right choice that she feels, and he might just make things even more difficult on Hope. We do maintain we think that she will tell him that she doesn't feel the same way if he tells her he wants to be with her. She's in the market to make the good choice here.