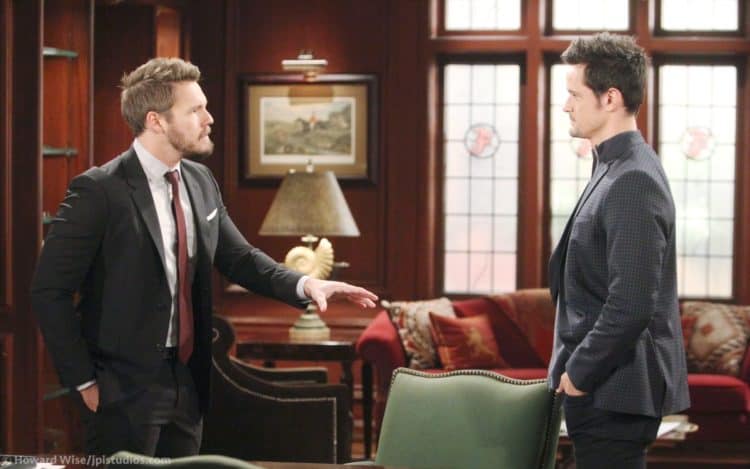 Bold and the Beautiful fans are never going to see Thomas live a normal life. It's not like he was ever a very nice guy. He's always been a bit manipulative and not very nice, especially when it comes to getting his way with Hope. He's lied to her and tricked her into almost marrying him once, and then actually marrying him a second time. He's got her so confused and messed up, and he will always make her feel as bad as he can as a result. There is so much there that doesn't work for any of us, but it really doesn't work in our favor that he is living this life that is so hurtful. His dad and his sister are both upset with him, and they let him know this over the course of this week. Now he's also learning that Liam is also upset with him, though this certainly does not come as a big surprise by any means. There's nothing shocking about it.
Hope, on the other hand, is also dealing with some anger and some upset. She's not living her own best life after trying to get Thomas to give her his son and make it official. His sister, Steffy, is unhappy with Hope and the things she's done to their family in the past few weeks, and she's not letting it go for another moment. She took the time to share this kind of frustration and anger with her, and Hope is not that amused. She doesn't like it when people are upset with her, and this is not something she feels is working in her favor. She's not unhappy that she got Douglas, but she's not happy that Steffy is there talking to her about it. It's not her jam.
What's Happening on Bold and the Beautiful
Grateful, Hope and Liam spend their first Thanksgiving reunited with their baby, Beth. WATCH FULL EPISODE: https://t.co/bY2FJV1quD #BoldandBeautiful pic.twitter.com/1djUxqisTT

— Bold & The Beautiful (@BandB_CBS) December 4, 2019
These are sweet people.
What's Next on Bold and the Beautiful
Will they make it official? Brooke and Ridge contemplate the end of their marriage this week on #BoldandBeautiful. pic.twitter.com/9QqUPuQaI1

— Bold & The Beautiful (@BandB_CBS) December 1, 2019
Thomas is, once again, using his son to try to get to Hope. This time, he wants to offer her a job. He wants her to come back to Forrester Creations and work alongside of him to make some magic in the fashion industry, but we all know that this is absolutely not something she wants in her life. She does not want to spend any more time with him than she has to, and she's not looking to get to a point where he feels there is a chance, but he will use his own son as leverage to guilt her into doing exactly what he wants. She knows this, and everyone knows this, but we suspect that he will get his way — again. She cannot seem to resist his ways when he uses his son, who is half hers now.
Then there is the part where Ridge has their divorce papers in his hand, but he has to make one more effort to see if this can be fixed. As much as he needs to move on and he does know this is the right thing, we think he needs to be entirely certain that he is making the right decision in his life. He is going to go to Brooke and ask her about things in their lives, to find out if there is a way that they can fix this, and to be there for her when things go wrong. We don't know if it's possible, but he might just get the answer he is looking for.
Stay tuned for more The Bold and the Beautiful and be sure to check out TVOvermind daily for the latest The Bold and the Beautiful spoilers, news, and updates.
Tell us what's wrong with this post? How could we improve it? :)
Let us improve this post!