Born on 13 April 13 1973 in Harlem, New York, Bokeem Woodbine is an American actor. He first had an initial interest in music and was playing guitar for several rock bands. However, in 1992, at the age of 18, he landed a chance to work as an extra on the film Juice. This film, which featured stars such as Omar Epps, Tupac Shakur, and Queen Latifah, sparked an interest in acting for him. Although he never appeared in the finished film, Woodbine impressed Jaki Brown-Karman, the casting director.
He made his TV acting debut a year later in 1993. A now seasoned veteran, Woodbine has received recognition for his roles including a Primetime Emmy Award nomination and a Critics Choice Award nomination. He has also featured in several music videos. These are a selection of his top performances in films.
Strapped (1993)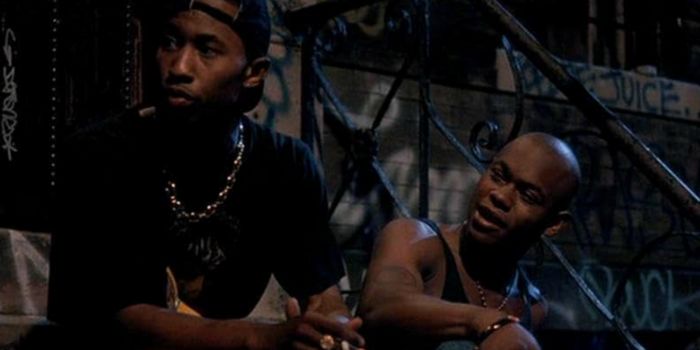 Strapped is an American television crime drama film directed by Forest Whitaker. The film follows a 19-year-old ex-convict trying to turn his life around and start legitimate work. Jaki Brown-Karman recommended Bokeem Woodbine to Whitaker to audition for the movie, which was Whitaker's directorial debut.
Woodbine stars as Diquan Mitchell, the 19-year-old at the center of the story. The film also marked his official film debut, having not appeared in the final cut of Juice. Strapped was received positively by critics, winning Forest Whitaker the International Critics' Award at the Toronto International Film Festival as well as the Critics Award at the Deauville American Film Festival.
Ray (2004)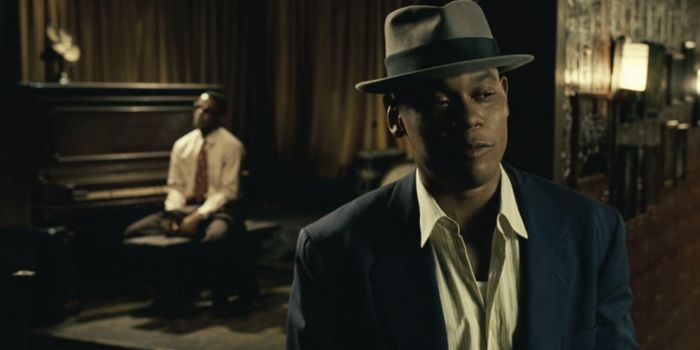 Ray is an American biographical musical drama film co-produced and directed by Taylor Hackford. Independently produced, the film focuses on the life of rhythm and blues musician Ray Charles. The film features stars such as Jamie Foxx, Kerry Washington, Regina King, Terrence Howard, Clifton Powell, Harry Lennix, and Richard Schiff.
Bokeem Woodbine portrays Fathead Newman, who worked as a sideman on several Ray Charles records. The film was received positively by critics and audiences and went on to win several awards, including receiving six nominations at the 2005 Oscars. It was also a commercial success.
Dead Presidents (1995)
Dead Presidents is an American crime film produced and directed by the Hughes Brothers. The film is loosely based on the life of Haywood T. Kirkland from the Wallace Terry book, Bloods: An Oral History of the Vietnam War by Black Veterans. Dead Presidents focuses on the life of a Recon Marine, chronicling his years as a high school graduate, his experiences during the Vietnam War, and his return back home where he finds himself struggling financially.
Bokeem Woodbine stars as Cleon, an individual who was a Staff Sergeant during the Vietnam War, but is now a minister in New York. However, he is homicidal and plans a robbery along with several other individuals. The film received mixed reviews from critics who highlighted that the film started off promising but fell off in the final act.
Queen & Slim (2019)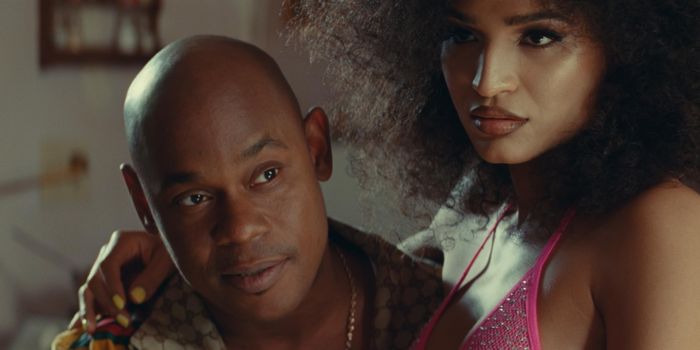 Queen & Slim is a romantic road crime drama film directed by Melina Matsoukas and written by Lena Waithe. At the centre of the film is a young couple who, after killing a police officer in the heat of an argument, go on the run attempting to flee to Cuba. The film stars Jodie Turner-Smith and Daniel Kaluuya in the title roles.
Bokeem Woodbine portrays Uncle Earl, a pimp and Queen's estranged uncle who helps them on their run. It is revealed that he had accidentally killed Queen's mother during a disagreement years earlier. Queen & Slim was received very positively by critics and audiences, especially for its direction. The film was also a commercial success grossing $47 million on a budget of $20 million.
Old Dads (2023)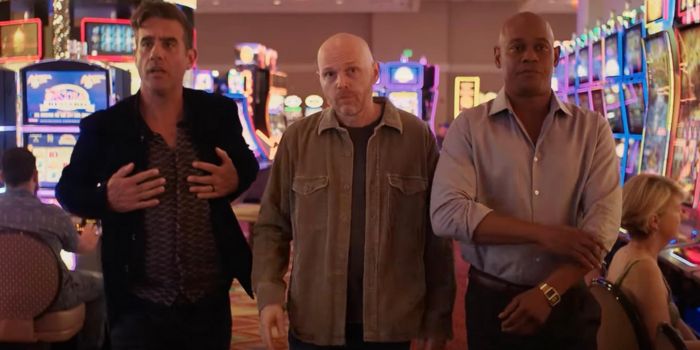 Old Dads is an American comedy film directed by Bill Burr. The film serves as Burr's directorial debut and was released by Netflix on 20 October 2023. Old Dads stars Bill Burr, Bobby Cannavale, and Bokeem Woodbine as three men who find themselves struggling to deal with the modern world.
Woodbine portrays Mike Richards, a divorcé and father of two adult sons. His life is thrown into disarray when it is revealed his young girlfriend is expecting a third child. Old Dads received mixed to negative reviews from critics.
Total Recall (2012)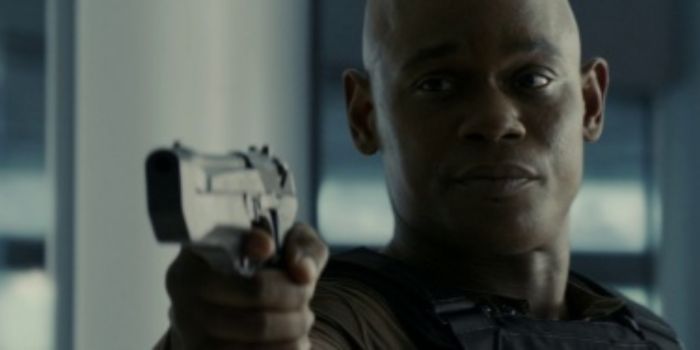 Total Recall is a science fiction action film directed by Len Wiseman. The film stars Colin Farrell, Kate Beckinsale, and Jessica Biel. It is a remake of the 1990 film of the same name which starred Arnold Schwarzenegger. Colin Farrell reprises Schwarzenegger's role as Douglas Quaid.
Bokeem Woodbine portrays Harry, Douglas Quaid's best friend and colleague. However, it is revealed that he is an agent who has been sent to monitor him. Total Recall received mixed to negative reviews from critics.
Tell us what's wrong with this post? How could we improve it? :)
Let us improve this post!