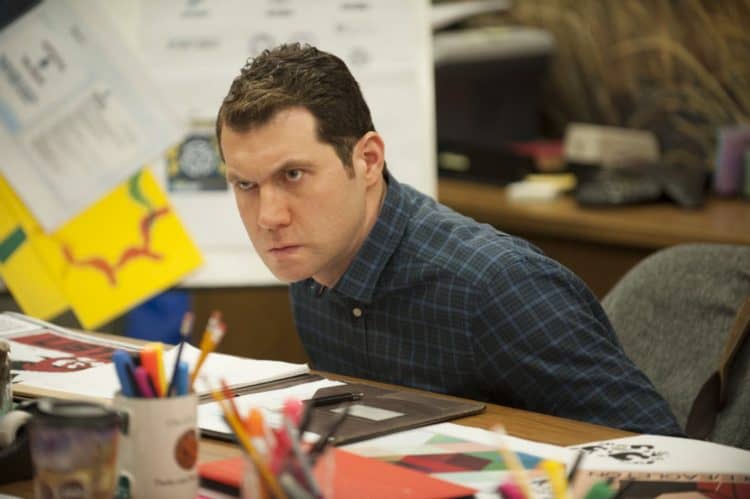 It does make a lot of sense for Billy Eichner to be the one to act out Paul Lynde's story, considering that Billy is an openly gay man in Hollywood and Paul never pretended to be a heterosexual but never came out fully as a homosexual. Hiding in plain sight would be the best way to describe Lynde's career since he was one of the pioneering gay men in show business that made a point of acting like himself, even if people thought it was all an act, to begin with. Saying that things have come a long way since Lynde's time is accurate even if there are many that feel there is still more to be done in terms of how the LGBTQ+ community is seen and accepted in Hollywood, and Billy is one among many that are attempting to make those changes as time moves on. At this time though it's thankful that people can be who they are without being completely ostracized from Hollywood, even if the feeling is that there are still plenty of changes that still need to be made. That's an argument that many would no doubt find themselves on one side or the other of considering that openly gay individuals are still treated rather poorly in some regards, while in others they are able to find acceptance in their desire fields of work so long as they do happen to be the right person for the job.
Unfortunately, too many people get too hung up on the lifestyle of an individual rather than their qualifications for the work they're attempting to do, which in turn fuels the media that will turn that individual's life inside out and every which way from Sunday until people find that they can no longer support the person because of who they are, or will stand their ground and state that they still feel the person is right for the job. This is unfortunate since many people that might otherwise have found their calling both in Lynde's time and now should have that opportunity, especially if they can bring the needed skills and talent to the position that they want. Billy Eichner is one of those that have benefited from the current state of entertainment in that he's been openly gay and still been able to find work, as the acceptance of the LGBTQ+ community is still building, but it has made leaps and bounds since Lynde's era.
Among the many subjects that are discussed within the entertainment world, this is still one of the more touchy ones that some folks don't want to delve too deeply into without a full understanding of what's going on and what they're discussing, which is wise. To quite a few people it would appear that the landscape has changed in such a way that discriminatory practices against the LGBTQ+ community should be all but eradicated, but this just isn't so as the community does have the need to push back still considering that there is more to be done on their behalf and changes that need to be made to accommodate their wants and needs. With stories such as this one, the community is gaining some ground in the public eye as their stories continue to unfold and their purpose continues to be spread to those that will listen. Billy Eichner is just one among many that are looking to make the words of the community spread even further by telling of a man that was a genius in his day and the contributions that he made to the entertainment industry. It's amusing that a lot of people didn't know for certain that Lynde was gay since the man didn't hide it that much and was quite good at what he did. One can only hope that Billy will be able to emulate this and make a good showing of Lynde's life, though there's not much worry on that part since according to MovieWeb, this is what Billy had to say:
"He was way ahead of his time in terms of his willingness to be as overtly gay as one could be in that era on television. Which is not to say he was out – because he wasn't – but I don't think that would have been a real possibility at that point. Considering that it's still challenging for actors and comedians even 40 years later, and he was on television all the time and he was beloved, he probably was the first gay person – whether he was using that word or not – to show up regularly in a lot of people's homes across America."
So to be certain it does sound as though Billy has a daunting task ahead of him, but it does sound like he has a lot of respect for Lynde and should do just fine.