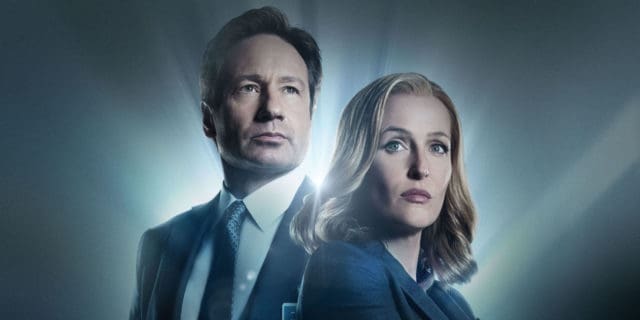 It's kind of odd to think of but Fox Studios didn't want Gillian Anderson to play as Scully in the X-Files at first. They didn't think she had enough sex appeal despite the fact that she's a very attractive woman and was interested in the part considering that it was made for a very headstrong, independent woman that would be one of the leads in the show. She still had to play second fiddle to Duchovny quite a bit since he was the guy that was front and center for a lot of it, but Scully became the main attraction for a lot of people during her tenure on the show. In fact as the seasons continued to roll by she became the main interest of a lot more people than Muldur.
Getting away from sex appeal for a show isn't an entirely feasible thing since people do tend to judge shows and movies by their looks and by the looks of those starring in them. If a movie looks good enough without having to worry about the people in it then people might give it a chance, but what the eyes see is usually used as a determinant when it comes to the interest of the public. It's a proven method really, sex sells and sex appeal is a great draw for many things. At the time Gillian Anderson was still very pretty but according to Fox she wasn't the kind of attractive that they wanted. Thankfully producer Chris Carter stood his ground on who he wanted for the role and Anderson was finally given the green light to fill the role of Scully. She signed on thinking that she'd do thirteen episodes and then move on, but the show eventually stretched out to nine seasons and two movies that were linked with the show.
In some cases it would seem like a stroke of luck that allowed Anderson to land this role, but the assist was something that was quite fortuitous for her to be honest. Someone believing that she was the right person for the job thankfully superseded someone else's idea of physical perfection. That's one of the saddest parts about Hollywood, if a person doesn't have the right look for those in charge but can still act they're still likely to pass on them simply because their face wouldn't look good on a trailer or ad copy. Such an attitude towards people seems like one of the most cynical and arrogant attitudes to foster, but it's the business. It makes no apologies and won't bother wiping away anyone's tears when they're disappointed, but it will listen occasionally if someone with a voice decides to speak up.
The good news for Gillian Anderson was that thanks to Chris Carter standing up for her the chance to show what she could do on the screen came through loud and clear and Fox was reminded that exotic looks aren't everything when it comes to acting ability. She's gorgeous to be honest, but her acting talent has been proven as greater than many women that could be called even more beautiful than she already is.