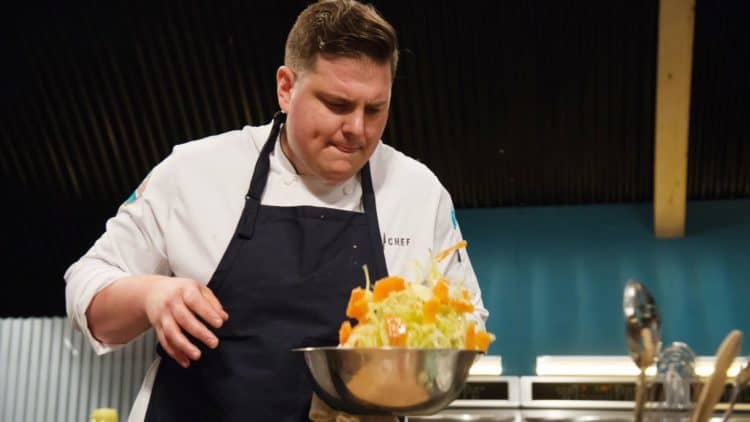 For those unfamiliar with the name, Joe Flamm is the most recent winner of the reality show Top Chef. Now in its 15th season, the show attracts chefs from around the world in a competition to see who will walk away with a prize package that includes a trip to the Food and Wine Festival is Aspen, Colorado, and is featured in Food and Wine magazine. Then there is the $125,000 cash prize that the winner can choose to do with what they want. Joe Flamm has some of his own ideas about cooking and life, so here are 10 things you didn't know about the Chef's Choice of Top Chef.
1. His short term goal is to open a restaurant
It is not every chef's dream, but Flamm wants to step out on his own. But he says the $125,000 prize will only buy about a dozen tables, which is not exactly his dream café. Winning is only the beginning for Flamm.
2. He always plays his strong suit
That is, when it comes to his cooking. After going through several episodes of the show, he stuck with making pasta dishes. Some people wondered if this was a good strategy to winning, but pasta is what he knew best and gave him the greatest chance of winning. He was right.
3. He is a traditionalist when it comes to cooking
We know this because he used a pasta recipe his grandmother used to make and was used on one of the shows. His choice of her whole egg dough made things a bit chewier — like the old country.
4. Flamm is a fan of his competition
When you're vying for $125,000 it's easy to become hyper-competitive and want to smash your competition. But Flamm praised a couple of his competitor's creations — Adrienne's cake and Carrie's toast. It is this attitude that made him one of the most liked chef's during the competitions.
5. Joe almost freaked out when he had to deal with the possibility of losing to a piece of toast
Yes, toast. But this was no ordinary toast. It was Carrie's creation of French onion soup fancy toast, a recipe he called "stupid good" and "hilariously good." The problem for Joe was that when he ate a piece of it he had to measure it against his own dish, and when you have that kind of palate experience you are likely to have a letdown.
6. Speaking of culinary experiences, he admits one of his creations tasted like dog food
OK, he used a word that describes what comes out of the other end of a dog, but we couldn't use it here. He actually gave the dish to one of judges, and while their assessment was polite (they are on TV) all Flamm would say was "it was just one of those things."
7. Flamm had a real life movie experience
In the movie Up in the Air George Clooney plays the role of a guy whose sole job is to fire people. One of his victims is a man in his 50's who has a couple of decades invested in the company. After a contentious exchange, Clooney points out that he gave up his dream of becoming a chef to chase the money. Flamm was once an accounting major who left college to pursue his dream and become a chef. Any chance he saw the movie?
8. Among his culinary skills is adaptability
We often think of chefs as being people who spend hours preparing the food they serve. But Flamm said that in order to win Top Chef you have to be adaptable since it really is a timed competition. Many chefs let their meats settle in overnight, but this is not possible in the competition. Adapt or perish might be an apt phrase here.
9. He grew up on the South Side of Chicago
In talking about his hometown, he says it is hard to describe the experience to a general audience because the city is so large. He says that very few people actually move to Chicago. Most live their because their parents or great grandparents live there, so there is this cultural connection that makes it easy to identify the tourists and people who aren't from there.
10. He always grates the Parm. Always
Parmesian cheese is almost as common as pasta in an Italian restaurant, but even when cooking at home he was taught from a very early age to always grate the Parm. This means if there are 50 or 60 people showing up there is a lot of grating to do. He claims it is responsible for his strong wrists.