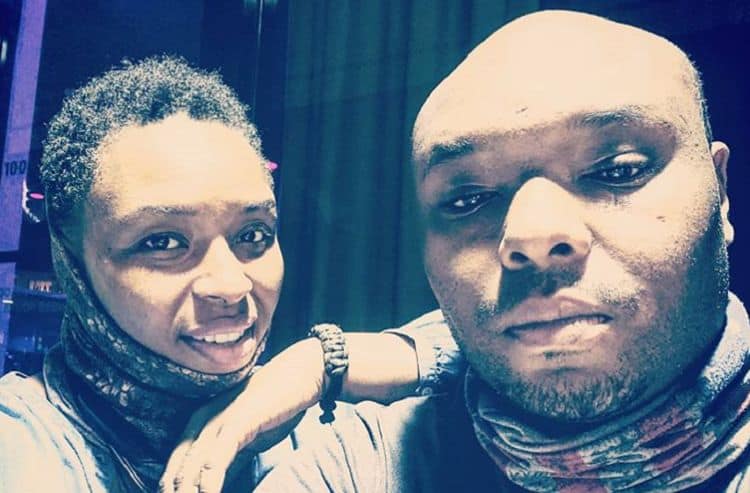 A few months ago, the name Jaguar Wright probably wouldn't have been familiar to most people, but recently, she has been in the middle of some serious celebrity drama. Jaguar, who has been in the industry for more than 25 years and has worked with several major artists, has made some interesting allegations about some very famous people. Jaguar has alleged that she was sexually assaulted by Common. She's also alleged that R&B star, Mary J. Blige has been having secret affairs with women for many years. While her accusations always seem to come out of left field, they've certainly gotten her lots of attention. Continue reading for 10 things you didn't know about Jaguar Wright.
1. She Was Arrested For Child Abduction
Her career and social media aren't the only areas of her life where Jaguar has found herself caught up in some drama. In 2016, she was arrested and charged with child abduction after allegedly keeping one of her children without the consent of the other parent.
2. She Claims To Be The Inspiration For One Of Erykah Badu's Songs
Jaguar has been making a lot of claims on social media lately, and one of them involved Erykah Badu and an alleged bought of jealousy. According to Jaguar, Erykah Badu was jealous of her because Common had a thing for Jaguar. Wright says, "That song "Booty" on that second album. That was about me. She made that up at Black Lily in New York. That line, 'Your booty might be bigger but I still can pull your n—a but I don't want him.'"
3. She Released Two Albums
When Jaguar initially popped up on social media making claims about other artists, many people were confused and didn't know who she was. At the end of the day, you can say whatever you want about Jaguar but you can't take away from the fact that she is a very talented artist. Although Jaguar never reached main stream success in the music industry, she has released two albums. Her debut project Denials Delusions and Decisions actually reached number 16 on the US R&B charts.
4. She Was In A Coke Commercial
Early on his Jaguar's career, the possibilities seemed endless. She was working with lots of high profile artists and it was clear that she had lots of potential. In 2002, she appeared in a Coca-Cola commercial as part of the company's Nu Classic Soul marketing campaign. The commercial also featured The Roots.
5. She Is A Philly Native
Jaguar was born and raised in Philadelphia which led to her being introduced to The Roots, a group that also originated in Philly. Jaguar is very proud of her roots and she's still very connected to the local community. However, it looks like she may currently live in Texas.
6. Many People Are Concerned About Her Mental Health
In the wake of the allegations Jaguar has made, lots of people are starting to get concerned about her mental health. While some believe that there is some truth to what she's saying, they also feel like the way she's choosing to go about everything is indicative of an underlying mental health issue.
7. Her Son Passed Away
There's isn't too much specific info floating around out there about Jaguar's personal life, but we do know that she is a mother. It also appears that her oldest son was killed in 2018. In an Instagram post, Jaguar revealed that her son was murdered in a hotel parking lot.
8. She Has Had Some Acting Roles
Music has always been Jaguar's primary focus, but like many other musicians she has also dabbled in other areas of entertainment. In 2014 she had an acting role in the TV series, Underground Kings. That year she was also involved in a short film called The Corporate Brother: Sign of the Times.
9. She Is Trying To Start A Business
Even though she has probably burned some serious bridges, Jaguar is still involved in the music industry and she has continued to tour throughout the years. But it looks like she's exploring other business ventures as well. She has been working on creating her own salve brand which she has been promoting on her Instagram account.
10. She Is Also A Producer
Jaguar's powerful voice is what she is best-known for, but when it comes to creating music she likes to to do a little bit of everything. She's also a song writer and a producer, things she was more than happy to point out in her recent video aimed at Mary J. Blige.