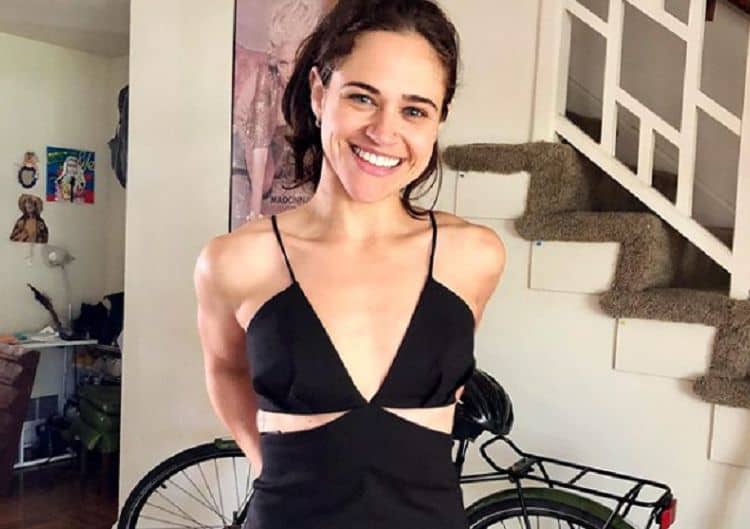 Patience is definitely an important quality to have when you're pursuing a career in acting. It's very rare for people to find success overnight, and actors typically have to deal with lots of rejection before getting just one yes. Actress Bevin Bru has learned this first hand throughout the years. With nearly a decade of on screen experience under her belt, actress Bevin Bru is finally starting to get the recognition she deserves. While she hasn't had any major roles yet, Bevin is working hard to change that in the near future. Thanks to her combination of good looks and great acting skills, Bevin is definitely someone whose name you'll be hearing more of. Continue reading for 10 things you didn't know about Bevin Bru.
1. She Studied At The Groundlings Improv School
The most successful actors are those who are always willing to learn. Bevin has had a lot of formal training throughout the years, and she's even The Groundlings Theater and School. The Groundlings is one of the most well-known theaters in Los Angeles. This location has helped train some of the most popular in Hollywood including Melissa McCarthy, Will Ferrell, Kathy Griffin, and Maya Rudolph.
2. She Has Cuban Ancestry
Since being in the spotlight, lots of people have had questions about Bevin's ethnicity. Bevin was born and raised in the United States. However, her parents immigrated to the country from Cuba. Bevin is very proud of her Latin roots and can speak fluent Spanish.
3. She Grew Up In Miami
Bevin was born in Miami and spent most of her life there until her acting career started to take off. While Miami is a great city for a lot of reasons, it's not necessarily the best place to build an acting career. Bevin moved to New York and lived there for several years before relocating to Los Angeles.
4. She Has a Boyfriend
Bevin has spent a lot of time focusing on her career, but that doesn't mean she's neglected her personal life. She is in a relationship with a man named Seth Weinkranz who also lives in California. However, it doesn't look like he works in the entertainment industry. Instead, he has a career in digital marketing.
5. She Studied Health And Wellness
In addition to acting, Bevin is also very passionate about health and wellness. According to her LinkedIn profile, she attended the Institute for Integrative Nutrition in New York City from 2014 to 2015. She then went on to provide holistic health and wellness services to help people reduce stress and improve their overall quality of life through fitness and lifestyle changes.
6. She Started Acting At 8
The acting bug got a hold of Devin when she was very young. She told Voyage L.A. "I performed for the first time when I was eight years old at the Actor's Playhouse in Miami, Fl and I never looked back. That day I told myself I would move to NY the second I turn 18 and become an actor."
7. She Likes To Perform Skits On Instagram
While acting professionally can serve as a great form of self expression, it still presents some restrictions. As a way to engage with her followers and be as creative as possible, Bevin has created a comedic character named Ronnie who she portrays in Instagram skits.
8. She Played Alvin The Chipmunk
After moving to New York, Bevin earned the opportunity to join the cast of the Alvin and the Chipmunks live show. However, she didn't just get any role, she got to play the most famous chipmunk of them all, Alvin. As a part of the show, Bevin got the chance to travel around the country to perform.
9. She Was Raised By Two Moms
Bevin's mother, Julie, began dating a woman named Elle when Bevin was 8. In a heart felt Instagram post, Bevin said, "Elle's daughter was my camp counselor and I was completely obsessed with her and wanted Adriana to be my sister more than anything in the world. Somehow, my dream came true and my mothers fell in love. They embraced their love despite all the hardships they faced. A better family, better parents I couldn't have imagined. "
10. She Likes To Dance
When it comes to entertaining, Bevin can do a little bit of everything. She is also a talented dancer who was trained in jazz and ballet. She often incorporates dance moves into her routine and shares them on social media. Hopefully we'll get the chance to see Bevin show off some of her moves in one of her upcoming roles.
Tell us what's wrong with this post? How could we improve it? :)
Let us improve this post!