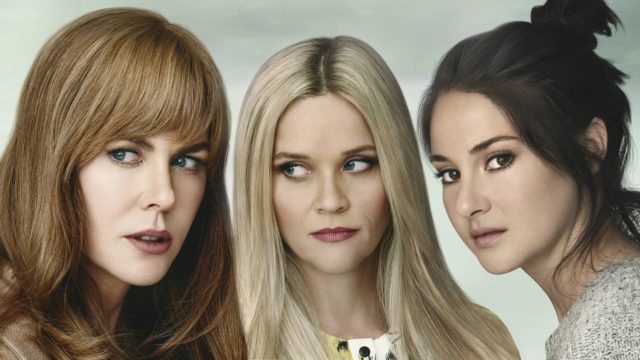 No doubt about it 2016 was a great year for television. With new shows such as Westworld, Stranger Things, The Young Pope, Fleabag etc. premiering last year, 2016 proved that the bar for overall quality of Television is being raised and there are more worthwhile TV Series than ever before. The idea of the television platform being a step-down from movies is starting to fade. Between the cable networks and streaming platforms, TV is consistently becoming more valuable, due to more quality material being offered.
And with new shows such as The Handmaid's Tale, American Gods, The Defenders, The Deuce etc. all premiering, 2017 is looking to be a much more promising year in television than 2016 was. Unfortunately though, not ever TV Series can be given prestige status. Though the overall quality of television is being raised the rules are pretty much the same, for a TV Series to be an overachiever it must standout from the rest.
Below we take a look at the new shows (not all) that premiered in 2017 so far, and identify the ones that were standouts, the ones that were over-hyped by the media, and the ones that did not live up to their potential.
Outstanding
The top-tier new TV shows of 2017. Listed from most favorable —>
Legion (FX)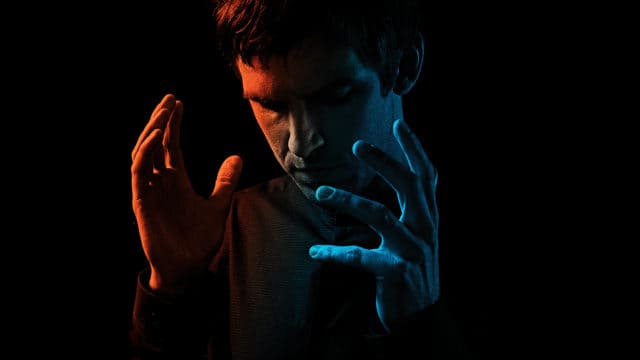 Where quality television is concerned, Legion pretty much hits the ball out the park. It's one of the most creatively artistic, mind-blogging shows not only of 2017, but of all time. Legion not only excels at being a TV series but is also a huge standout of the superhero/comic TV sub-genre. Just like Daredevil and Jessica Jones did before, Legion represents a refreshingly different side of Marvel. Being an X-Men spin-off series and all, one would expect Legion to be as generic-looking as the X-Men movies, but Legion surprised us with its surrealism and vivid portrayal of illusions which made for a mind-bending experience.
It challenges your mental capabilities to figure out what's happening, what's real, who are the antagonist and protagonists and why. Again, bringing you into the perspective of a schizophrenic's mind; the hardship of differentiating illusions from reality. Legion is a cerebral art house version of a superhero series, thrumming with precision and emotion where the genre usually calls for shock and awe, and assembled with stunning and occasionally horrifying visual effects, an entrancing period aesthetic, and complimenting soundtrack. Legion shows even more uniqueness by not being a typical slow-paced physiological thriller.
Scenes move quickly but the mind fuck never stops, it just gets twisted in a downward spiral like a long drunken night. It plays a lot with themes of identity and memory and emotion, and if the key to visual storytelling is to show and not tell, Legion grasps onto that concept wholeheartedly.
Dan Stevens, Rachel Keller, Amber Midthunder and Bill Irwin were perfectly cast for their roles, and the best of them was Audrey Plaza who gave a vibrant, vigorous, Emmy-worthy performance. Legion is great, and certainly the best new show of 2017 so far until another one comes along and takes its place.
Big Little Lies – miniseries (HBO)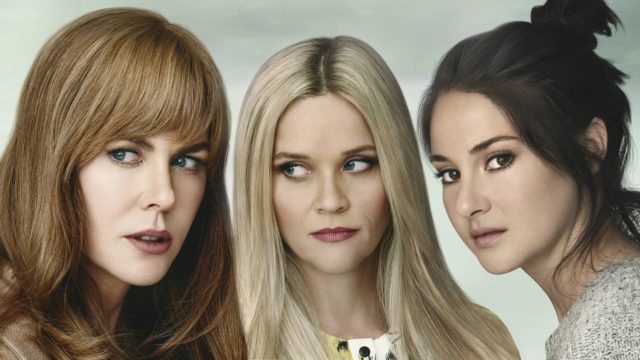 7 episodes, A-level actors, great production values, great writing and directing; this is the treatment I wish 13 Reasons Why (which is discussed later on in this article) and all other book adaptations of this kind had gotten. Big Little Lies, based off the Liane Moriarty novel of the same title, is a slow-burner and an excellent one. Told in flashback via an omniscient perspective but framed by interrogations of otherwise minor characters, Big Little Lies possesses a clever structure and an intricate storyline.
Focusing on important societal issues such as domestic violence, rape, divorce, love affairs etc. and their effects on family life and childhood, Big Little Lies tackles these topics in such a precise manner. Its looming mystery is one many might find weak because it's easily solved within the first 4 or so episodes, but hiding the truth was never its intention. Big Little Lies did mystery in a somewhat uniquely pleasing way, it teases viewers with implications and feeds off our doubts, but concludes with our most obvious guesses.
Big Little Lies's brilliance wasn't in the mystery itself, but in David E. Kelley's ability to write precisely connecting plots and sharp dialogue for its enthralling characters; Jean-Marc Vallée's signature directing style commonly featuring flashes of eroticism and surrealism; and of course the flawless acting lead by Academy Award winners Reese Witherspoon and Nicole Kidman. Shailene Woodley, Alexander SkarsgÃ¥rd, Adam Scott etc. are also great and so are the adorable child actors we didn't expect too much from.
Every character is portrayed so perfectly , some actresses seem like they were playing themselves most of the time (Reese Witherspoon for e.g.), and it compels you to get wrapped up in the private despair and public pettiness of these characters. Big Little Lies small town setting makes for some very pleasing visuals. The cinematography, multiple ocean-waves shots, fantastic editing, astounding soundtrack, and well paced slow progressing story gives the series a very soothing and atmospheric tone, even among its dark subject matters.
By the time it ended It felt like Big Little Lies just did the same brilliant episode over and over again and it cause no means for complain. The ending came swift, didn't leave much room for much of an aftermath, and there were a few conflicts left unresolved. And for those reasons, developing a 2nd season of Big Little Lies should not be difficult for David E. Kelley though the it was promoted as a miniseries.
The Handmaid's Tale (Hulu)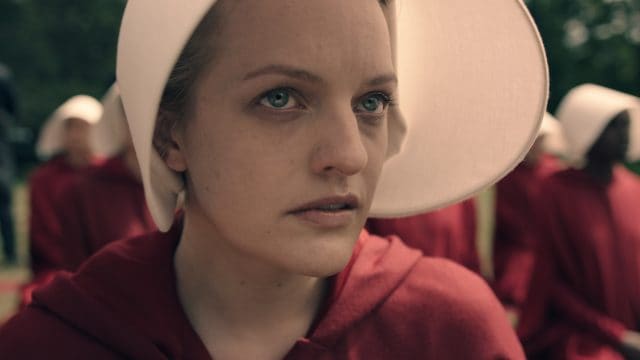 Riveting, enraging and beautifully joyless. … The Handmaid's Tale isn't just the best original show Hulu has ever done, it's one of the most impressive new series of 2017. The Handmaid's Tale, created by Bruce Miller and based on the 1985 novel by Margaret Atwood, may take a couple of episodes to really show you what it has to offer (well, unless you've already read the book), but once it does you'll have to admit that it is unique, complex, beautifully made television, even if you oppose its political undertones.
Handmaid's Tale is undeniably beautiful. With its astounding cinematography featuring vibrant colors and close-up shots, every scene is seemingly painted onto the screen. The series is laced with stark color symbolism, from the handmaids' reds to the upper-class wives wearing shades of blue to the totalitarian rulers in black and kept in shadow, controlling the world from a place of deceit and darkness. Throughout its entire first season The Handmaid's Tale allowed its audience to feel nothing else but emotionally depressed and overwhelmed, as it's an adult take on the dystopian genre and a somber and relevant story about the lives and fears of women, which makes it very hard for many to watch.
The story is a strong one, and painfully relevant. Female mutilation, rape, institutionalization, slavery, torture etc. are some of the topics covered that were once considered social norms. The Handmaid's Tale attempts to modernize its source material that was written in 1985, so showing how a modern society got to the point where women are brutally subjugated by a totalitarian and purportedly Christian fundamentalist government is where the series flounders.
Show-runners opted to use flashbacks to show the transformation of society, and though well-balanced it may be a test-of-patience for many viewers (especially non book readers). As is the case with most top-tier television this year, the acting in The Handmaid's Tale is spectacular. There are already many praising Elizabeth Moss, Ann Dowd and Samira Wiley for their performances on the series, but Yvonne Strahovski portrayal of Serana Joy was flawless and underrated. It's arguable that having to play a sympathetic but occasionally ruthless villain takes even more skill.
American Gods (Starz/Amazon Prime)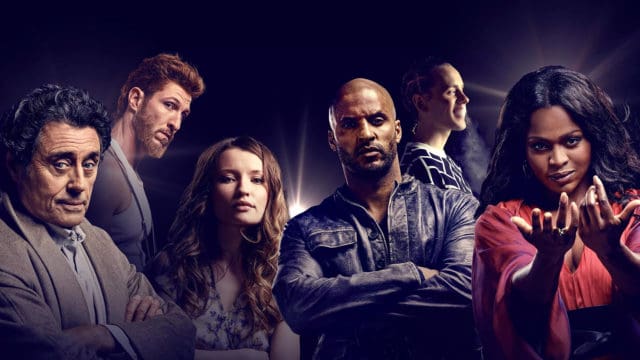 American Gods is proof that if you try hard enough be creative on the television platform, your efforts will meet an unique and artistic end-result. Legion might seem a bit more effortless compared to the more-forceful American Gods when it comes to visual manipulation, but both are pretty much in the same 'style-over-substance' boat. But American Gods is more strange than anything else, and is quite possibly the weirdest and trippiest TV series since Twin Peaks (1990).
It's most definitely one of the most imaginative, adventurous, and deeply weird experiments on television. It seems to just not care about the traditional structure of TV making and deliberately tries to be different in all aspects (editing, music, cinematography, storytelling etc.). While the series may have a some flaws they are barely noticeable because it's quite difficult to differentiate what's intended from what isn't.
Even with a chronological viewing American Gods will seek to baffle it's audience with its unconventional approach to storytelling. Episodes for the most part aren't self-contained and favors new plots, often times eschewing main plots altogether and starting new ones before revisiting them. Whether or not this approach is entertaining or not is up to the viewers themselves, but definitely adds to the series unpredictability and uniqueness. The characters are the main attraction in American Gods. And they are wonderfully portrayed by a fine lineup of Ian McShane, Rick Whittle, Emily Browning etc. even though good acting doesn't seem to be a crucial aspect for American Gods being a good.
Patriot (Amazon Prime)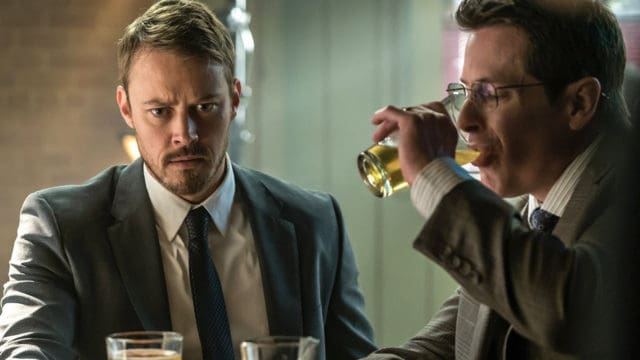 When you first start watching Patriot it might take some time to wrap your head around it to figure out exactly what you're watching. Saying the series is 100% original is a bit of a stretch though. The series has similar color scheme, uncanny violence, and effortless-looking black comedy style as Fargo (1996), or any other Coen Brother films as a matter a fact.
And just like those films, Patriot is more diverting than it is suspenseful, and provides a more of a scenic experience than an exciting one. But apart from the Fargo TV series the Coen Brother's style hasn't been replicated much, and that's what makes Patriot still so distinctive. Think The Brink meets Fargo. And series creator Steven Conrad decided to add even more distinctiveness by straying away from the typical American setting; which in itself can be a confusing aspect as the series jumps from Milwaukee, Amsterdam and Luxembourg without much warning.
Patriot is definitely a fresh take on the espionage genre. It is smartly written and its humor is pretty much highlighted over its poignant tone. The humor surprises you by putting our main character (played by Michael Dorman) in absurdly bungled and awkward situations. This series is a quirk-fest in almost every possible way, even the backstory of our main character being a former folk singer sounds risible. It can be confusing at times, more noticeably in its first couple episodes, but Patriot is a hilarious and refreshing series if you have the patience.
Harlots (ITV Encore/Hulu)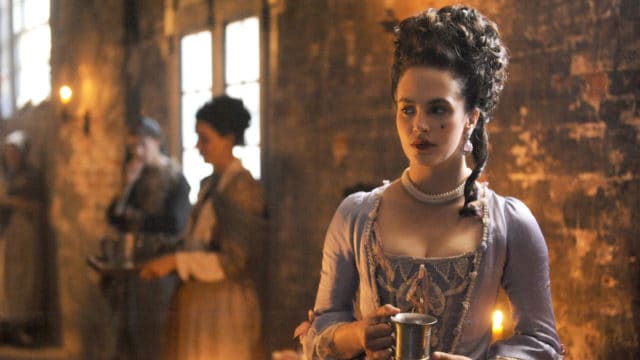 Finally, a British period costume drama that doesn't involve monarchs or political games and whatnot. Instead this series tells its story around the lesser-fortunate sex-workers living in the early 1970s. So by being what it is Harlots is already a refreshing series, and quite a good one too. It's engrossing, bawdy and occasionally dark, and the drama is more upfront than most of the period costume dramas we've seen on TV over the years.
Harlots is also much more bright and colorful compared to its peers, and the creators resists the urge to score this series with classical music, instead Harlots possesses a more upbeat and heavy-bass soundtrack. So yea, Harlots strays away from the now generic formula for costume dramas, but it does have its flaws. For a sex-themed series Harlots fails to express itself when needed. And I guess that's the case with most British dramas.
British TV pretty much refuses to make anything more explicit than Misfits (2009), Skins (2007) or Utopia (2013) etc. Harlots would've definitely benefited from more nudity and eroticism, or maybe from them not skipping pass 'disturbing moments' which would've left bigger impacts on viewers. Even so, Harlots is a wonderful series, well-produced, well acted with beautiful cinematography, but seems to be one of the most overlooked new series in 2017 so far.
Overrated
The new TV shows of 2017 that were over-hyped by the public but did not live up to their potential. Listed from least favorable —>
13 Reasons Why (Netflix)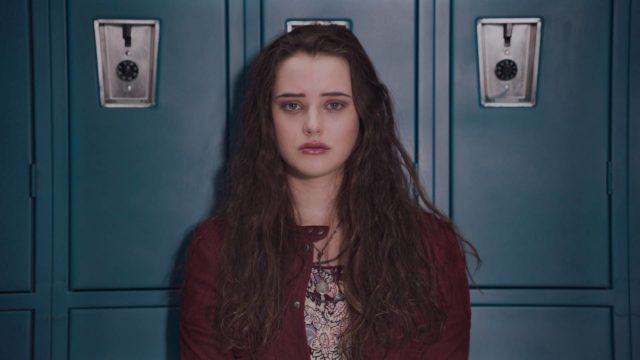 13 Reasons Why became quite the moot hit for Netflix overnight. It is debatable whether it's popularity stemmed from its look into dark-themed subject maters or from teen pop icon Selena Gomez being an executive producer for the series. I'm sure both factors a big part in 13 Reasons Why' popularity, and being an adaptation of the Jay Asher best-selling novel couldn't be anything else but a selling point for the series too.
Don't get me wrong, the story being told here is an important one, and the message it portrays is very serious but the problem with a show like this is the emotional connection one can have, skews their perception on its delivery. I can understand the strategic irony behind having 13 episodes to represent Hannah's 13 Reasons, but there just wasn't enough content to fill these 13 episodes, and in my opinion the series would've done better with 7 episodes to represent the 7 tapes that were made.
To fill the time 13 Reasons Why threw in side mysteries that felt lackluster and uninspired. Even the main mysteries themselves showed no surprises when they were revealed because in the mist of a drawn out narrative we saw the truth coming from a mile away. The cast on this series look like they came straight out of a Calvin Klein magazine. Teenagers are the main target audience for this series so it is understandable that the gorgeous faces and hot bodies would be appealing to the majority of viewers watching.
But most 'high school' characters in this series is played by an actors/actresses with minimum 20 years of age, and it shows. Age is the least of my problem with this cast though. With the exception of Katherine Langford (Hannah) and Dylan Minnette (Clay), the rest of the cast had such an emotionless approach to acting. Christian Navarro (Tony) was the head in that department, with his acting being even more vague than the badly written character. 13 Reason Why's more commendable attributes was its cinematography & editing. I can't help but think that this series would've been better if it was written by Stephen Chbosky (The Perks of Being a Wallflower), or even Paul Feig (Freaks and Geeks).
Taboo (BBC One/FX)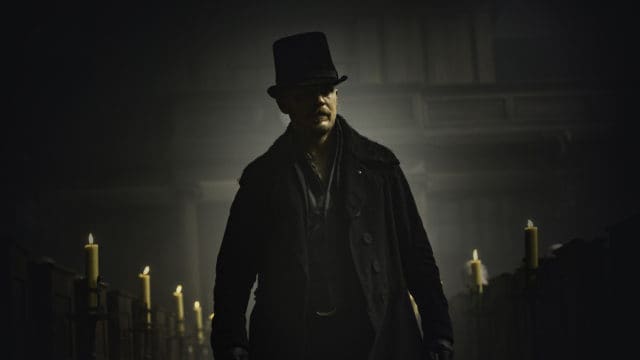 The best thing about Taboo is Tom Hardy. Much of Taboo's appeal derives from watching Hardy's charisma explode onto a small-screen costume drama, and his character just like ever other character he's ever played is perfectly portrayed. But the question is, besides the great acting by Tom Hardy and supporting cast Oona Chaplin, Leo Bill etc. what else does Taboo have to offer?
Its premise promises excitement and adventure but its plots ended up being unreasonably slow progressing. It's dark and gritty both in visuals as well as tone, and unrelentingly humorless. Any of those three qualities on there own would be fine, but put together makes for quite a tedious experience. The show itself looks too familiar and didn't give viewers much originality to grasp. Taboo took elements from Peaky Blinders, Black Sails and Penny Dreadful, and often times feels indistinguishable to either one of them.
Its political game resembles that of Black Sails, but even more lackluster especially if one doesn't care for seeing a group of old white men sit around a table discuss how they are going to bring down one man so they can steal his inheritance and become even richer. Its flashy cryptic 'black magic' scenes feels close at home to Penny Dreadful, and is one of Taboo's more intriguing aspects, but disappointingly it remained in the background for most of the first season.
Taboo's storytelling is muddle, and to top that off is enigmatic dialogue and useless characters. But despite all that Taboo I think is still a show with a lot of potential. An authentic-looking setting with an intriguing lead character just may be enough to stick through its first season and hope for better seasons in the future. But if it wants to maintain its audience, the series needs to do a better job of revealing itself, and develop supporting characters better so we actually care about them.
Good/Enjoyable
Other good and worthwhile new TV Series of 2017. Listed from most favorable —>
Z: The Beginning of Everything (Amazon Prime)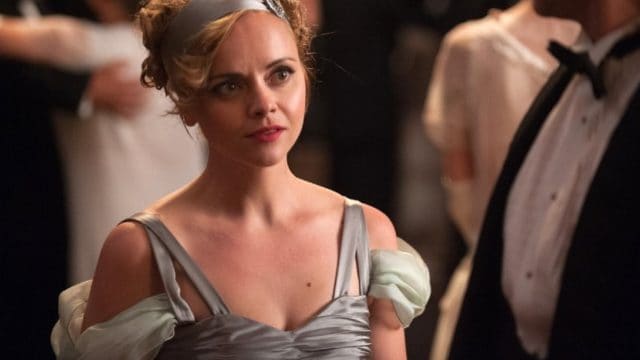 For a series about the private and public lives of the famous couple Zelda and F. Scott Fitzgerald, many would not expect Z: The Beginning of Everything to offer much unless they were already infatuated by their story from the books written about them. And for those who're already familiar with the story, finding this series disappointing might be understandable, but for those who are not familiar with this famous couple, Z: The Beginning of Everything can be surprisingly satisfying.
With its pleasing visuals, good acting and a 30-minute episode format that works well, Z: The Beginning of Everything is a master in the art of simple storytelling. The mise-en-scène accurately depicts the glamorous jazz era which makes for a consistently fun party-like environment. Being an adaptation of a book which is more focused on Zelda's perspective of the story. Zelda is depicted more as a heroine to F. Scott's villainous ways in their somewhat dysfunctional relationship.
Christina Ricci's performance was very good, but she's apparently older than her character is intended to be. Nothing much sets Z: The Beginning of Everything apart from most period drama, but it is definitely one of the more easygoing series of the sub-genre. It is well made, simple and occasionally fun.
The Mick (FOX)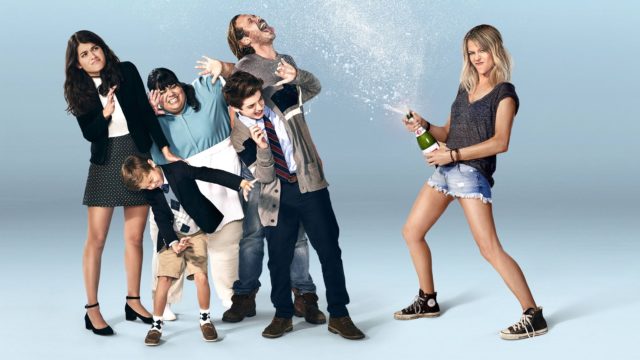 By far the funniest sitcom premiering in 2017 (well, that I've seen). From the co-producers of It's Always Sunny In Philadelphia, The Mick could have might as well been a spin-off since it possesses a near-identical tone and its rude style-of-humor. Though The Mick's premise is unoriginal and maybe even cliché, that doesn't make it any less funnier.
It's crude and absurd with many laugh-out-loud moments. It's willing to go for anything if it lands a laugh, which really pushes the barrier on it being a TV-14 rated show. The stand-out performance was from the lead actress Kaitlin Olson of course. She's pretty much the center of the series, being a terrible guardian to the 'spoiled and wealthy' three children of her sister, who has left the country without them to avoid being arrested. The season 1 finale cliffhanger left quite an impression and it seems next season will have somewhat of a different angle.
Sneaky Pete (Amazon Prime)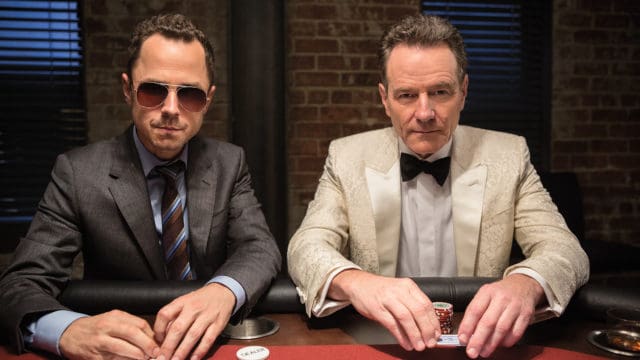 At first you might be rolling your eyes at what seems an absurd stretch of a premise, but soon enough you'll buying its always-on-edge predicaments and after a few episodes you'll be hooked into its story-upon-story acrobatics. Sneaky Pete may be a bit far-fetched but it's certainly not dull. This carefully crafted labyrinth of lies, swindles and half-truths threaten to implode at any minute.
And it's that suspense and tension, along with the absurd situations that our main character Marius (or 'Pete' as he now likes to be called) finds himself in that makes Sneaky Pete such a smart, riveting and often tense roller-coaster ride of a series. Sneaky Pete might not possess certain elements (like astounding cinematography and great acting etc.) for it to be considered top-tier television, and might even be sloppy at times when it comes to plot structure, but this series has such a strong command of tone and pacing that, like any good con artist, it persuades you to overlook the parts that might not add up. Despite a few flaws here, Sneaky Pete is undeniably fun and will be enjoyed by most.
Feud: Bette and Joan (FX)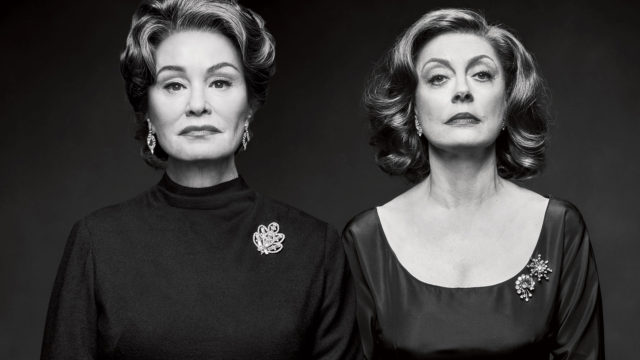 FEUD is another anthology series from Ryan Murphy on FX. Though it might not have gathered a buzz as big as Ryan Murphy's predecessors American Crime Story and American Horror Story, the first installment of FEUD is impressively well made. You might go in not expecting to like FEUD, whether because its premise is about a celebrity feud many have forgotten/not care for, or because it stars Jessica Lange, an actress who had become quite a generic feature in Ryan Murphy's American Horror Story series; but by the time you finish watching you'll come to appreciate FEUD for its brilliant writing and performances.
FEUD stands faithful to the style and glamour of 1960's Hollywood with costumes and set designs to accurately match the times. FEUD is precise in details, recreating events like, scenes from the hit film 'Whatever Happen to Baby Jane', and the Oscar Award Ceremony of 1963, all while giving viewers an inside look at how the film industry operated in the 60's (which isn't so different from how it is now). FEUD most commendable aspect is its acting performances.
Jessica Lange embodies not the voice of Joan Crawford but her manners, her facade sweetness and her fighting spirit to always go forward. Susan Sarandon is sublime as Bette Davis. She embodies the voice, the power and the actress's renown wit and laugh. She is breathtaking in every scene. FEUD is one of the most well-acted series of 2017 alongside Big Little Lies and The Handmaid's Tale.
The White Princess – miniseries (Starz)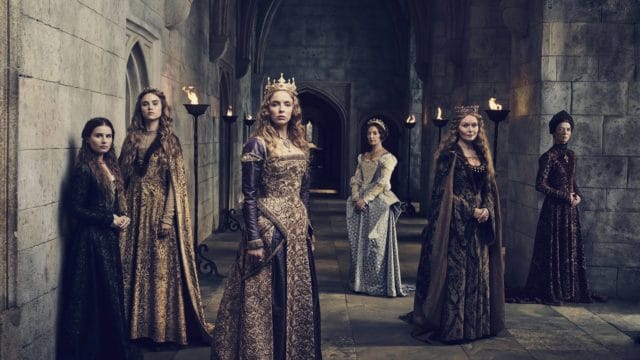 The White Princess, adapted from the 5th novel of Phillipa Gregory's The Cousins' War historical fiction book series, acts as somewhat of a sequel to the 2013 BBC One and Starz co-produced miniseries The White Queen. Though The White Queen was somewhat enjoyable, what sets this follow-up far apart from its predecessor is better pacing and plot structure. While The White Queen crammed 3 books into 10-episodes, 8 episodes proves to be a perfect fit for The White Princess' story.
Though I do think King Richard III and Elizabeth of York's relationship should have been fleshed out more, but besides that and the somewhat mediocre-good acting performances The White Princess isn't one with too many flaws. Production wise The White Princess shows us that it's a perfect example of what a period costume drama should look like, along with Harlots of course.
Three Girls – miniseries (BBC One)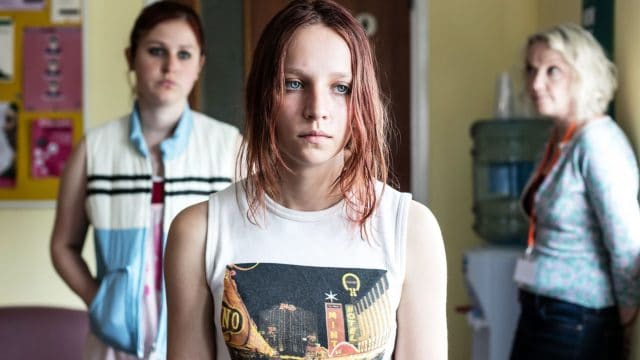 The 3-episode miniseries format British TV so often use is still a bit weird to me. Like, why not just make it into a 3 hour movie? Well, whatever the case, Three Girls tells a powerful true story on the experiences of three of the vulnerable young girls who were groomed, sexually abused and trafficked by British Pakistani men in Rochdale and of the failure of the authorities to do anything about it.
This story is a harrowing one, and what could make this series difficult to watch for many is its deep look into grooming and sexual exploitation. Three Girls truly exposes the British criminal justice system and all its petty flaws. But the one issue to be had with this series is the pacing. I feel it should have been 3 or so episodes longer so it could deeper engrossed its viewers, which would make for more of a heartfelt experience. But even so, Three Girls was still quite an emotion filled series.
Dear White People (Netflix)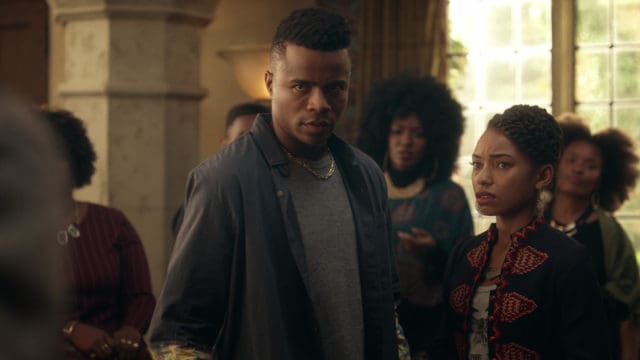 Dear White People is a continuation of the same-titled 2014 movie but with a mostly different cast. Though the movie was underwhelming (at least in my opinion), what makes this series better is that it's more comedic. Humor is that big element I now realized the movie was missing. The series takes itself less serious therefore coming off way less pretentious.
Dear White People works perfectly as a half-hour series, providing a sharp look at African-American students at a predominantly white Ivy League university while creating an assortment of appealing, well-defined personalities. Dear White People possesses a good plot structure, centering each episode around specific characters as we watch the story slowly unfold through their eyes. The series maintains a perfect balance between joy and trauma that exemplifies the duality of the black experience.
Though it does tend to push its subject matter in the audiences face, its writing is subtle and contemporary. Even the moments of parody feel relatable as opposed to over-the-top. On the downside, the dialogue overflows with modern-day slang and pop-culture references that will most likely be a tad outdated in the future. But in a sense that's makes it very genuine, but it begs the question whether Dear White People will lose its authenticity with days to come.
A Series of Unfortunate Events (Netflix)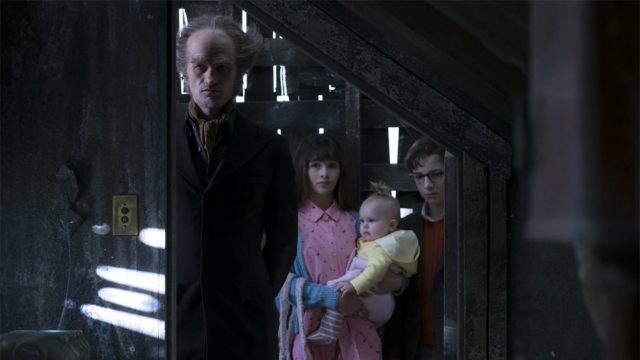 Comparing this new Netflix adaptation of Lemony Snicket's A Series of Unfortunate Events book series, to its previous 2004 movie adaptation proved that this story is one needed to be told exactly how this series chose to tell it. In this 'golden age of television', the higher quality shows are usually the darker and more thought-provoking.
However, in the case of A Series Of Unfortunate Events, this deep, dark tone is tweaked to create a more light-hearted show that does not come at the expense of the quality. The series lies in between 'adult' and 'kids' TV genres, creating a strange but funny tone suitable for the whole family. A Series of Unfortunate Events possesses a colorful, but dark sense of humor, some great acting, and well crafted dialogue that make the series worthy of a watch.
The longer TV episode format allows for a more complete story, with one book spanning two episodes (instead of the movie cramming in three books). It is a lot more nuanced than the movie for this reason, with extra scenes and dialogue filling in the backstory and adding depth to the characters. Yes, this series can be very absurd and many times might make you question why you are watching it. It is definitely for a certain audience, but at the end of the day this series of unfortunate events is not so unfortunate after all.
Dimension 404 (Hulu)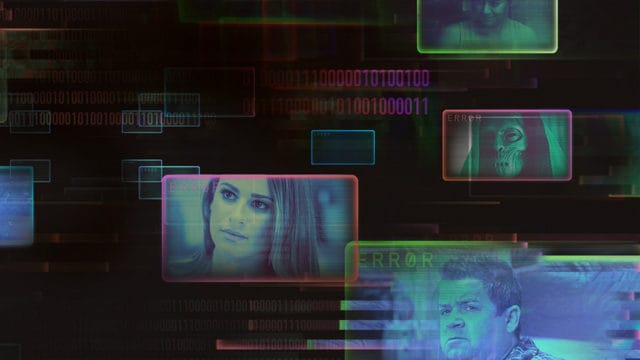 Along with Shut Eye and Freakish this is another very low-budget series Hulu has acquired. Just like Shut Eye did before it, Dimension 404 shows us that in a time where there are more movie-level produced TV series than ever before, the low-budget stuff can also be enjoyable. Comparisons to Black Mirror are inevitable since they're in the same boat of 'stand-alone episodes telling futuristic-based stories'.
Some would even go as far to say Dimension 404 is a cheap knock-off of Black Mirror, and we wouldn't have much means to disagree. With b-level actors, crappy CGI and an outdated looking intro, Dimension 404 in no way should ever be considered great. But Dimension 404's amusement stems from it never taking itself seriously. It's fun, cheesy, comedic, goofy. It knows exactly what it is and runs with it. It never tries too hard and it's more fun when you go in not expecting too much. Just like other series of this kind the episodes of Dimension 404 are subjective and it's highly unlikely for one to enjoy every one of them.
Santa Clarita Diet (Netflix)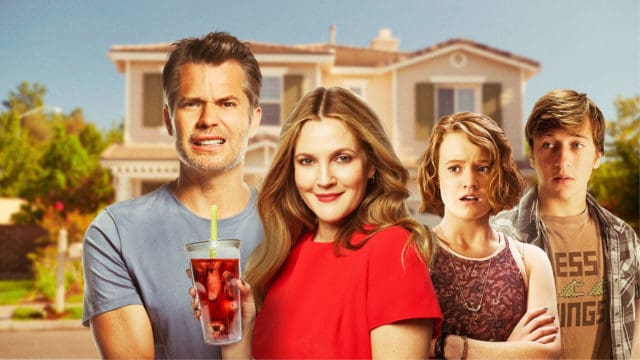 Santa Clarita Diet offers a fresh take on the zombie-TV sub-genre. It's more of a gory fun experience. Well, not as gory as Ash vs Evil Dead, Santa Clarita Diet has more of a sitcom feel and its comedic elements are more in the foreground. The premise should be enough to engrossed most viewers, but if you're a fan of absurdist/black comedy, pointing out obvious clichés, you'll be even more intrigued by Santa Clarita Diet.
Crashing (HBO)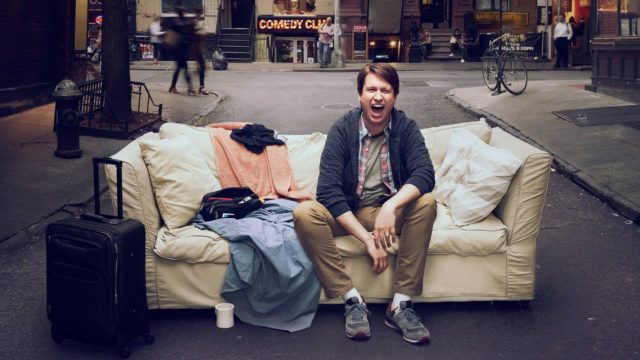 With a premise that is very similar to that of Louie, and having the same title as Phoebe Waller-Bridge's British sitcom (that premiered not too long ago might I add); at first sight it seems Crashing doesn't have any originality whatsoever. Maybe it doesn't, but it's still quite enjoyable nonetheless. Give it a couple of episodes and Crashing just might grow on you.
Crashing has enough gentle amusements to keep it on track. And its focus character Pete Holmes (who some might already know from his stand-ups) is very likable. Crashing is very good with the details of low-level nightlife. But what most makes the show entertaining are Pete's episodic adventures with characters who will help from him, challenge him and wake him from his self-satisfied sleep into a better sort of happiness. Though it might not be the most original or funniest series, Crashing is engaging enough to belong in the well-done category.
Born to Kill – miniseries (Channel 4)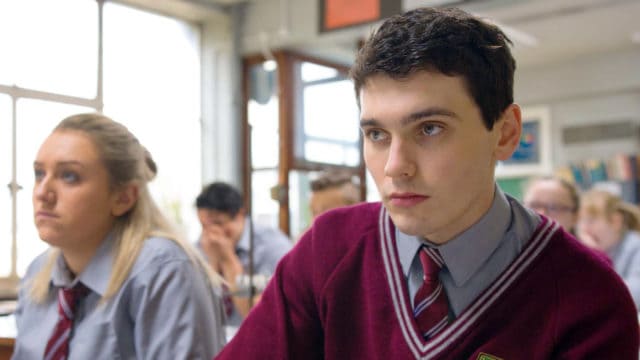 Another British miniseries I thought should've been a bit longer so the plot could have better development. And it shows, Born to Kill's final episode felt rushed, and overall the series just barely passes the mark to not being an underwhelming one. What makes this series a somewhat of a good one was how it captured a deeply creepy, sinister tone one which many other psychological dramas failed to achieve.
It's a slow burner, but you'll be swept along on a wave of anticipation, a prickly evil main character, melancholic music, and lighting which create an atmosphere of swirling impending threat. Jack Rowan delivers an astonishing performance and has a commanding presence. He posses heart-throb looks and an intriguing ability to sell this character's treachery and quirks. The title of the series 'Born to Kill' is so very on-the-nose and unfortunate. The show itself is a journey into troubled psychology masked by teenage angst and turmoil.
Underwhelming
The new TV shows of 2017 were displeasing and could have been made better. Listed from least favorable —>
Guerrilla – miniseries (Sky Atlantic/Showtime)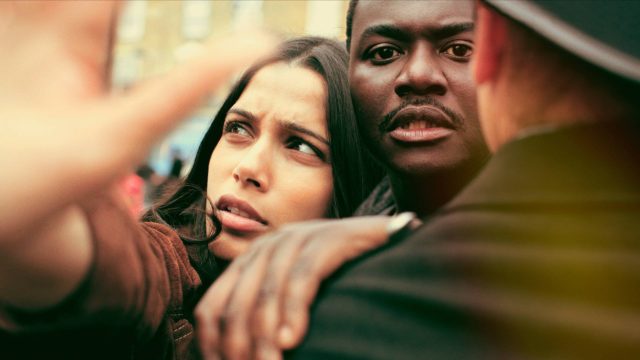 Guerrilla was promoted as a miniseries but its slow-paced plot and indefinite ending convinced me that Showtime and Sky Atlantic might have backed out of continuing this series from early on when they saw the final cut. Production is noticeably super messy, which stems from some of the worst editing I've ever seen from a TV series, to terrible lighting which may have been intentionally dark to set the mood but way too dim to be visually pleasing.
Production wise Guerrilla seems very cheap, and it makes the series on a whole feel like a waste of a good cast. Performances from Idris Elba and Freida Pinto are pretty much the only solid feature this series has to offer. Guerrilla takes on too much in too little of a space given the broad and fairly unexplored subject matter that it tackles, and even so, manages to be full of avoidable historical inaccuracies. The fact that this series is written by a black person is even more galling.
John Ridley best known for the critically acclaimed 12 Years A Slave and the Emmy award wining TV Series American Crime, seemed to not care at all for historical integrity when making Guerrilla. A TV series about the black resistance movement without a prominent black woman in a leading role is definitely erasure. And not only that, Guerrilla mostly favored jazz music over Reggae, Rock-Steady and Ska, despite Skinheads known admiration for Caribbean music. Guerrilla is so imperfectly made it's hard to take notice of any good qualities it might possess.
Anne (With An 'E') [CBC/Netflix]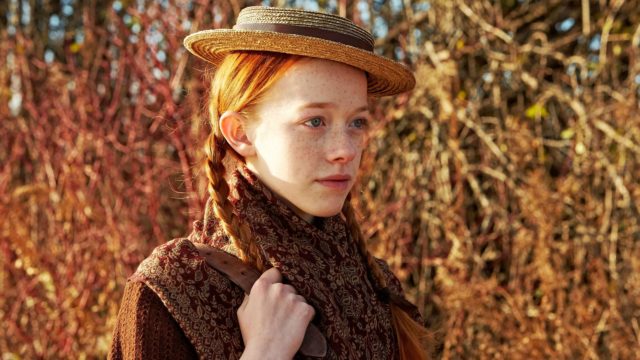 Based on the 1908 novel Anne of Green Gables by Lucy Maud Montgomery, Anne is said to be the most stylish adaptation of the book so far. But whether you were already fond of the story might be the deciding factor to whether or not you like this series. The first episode is intriguing enough to make you continue to the second, but from there the series just doesn't do enough to make those not already familiar with the story care about its existence. The lead actress a first sight is vibrantly energetic in her portrayal of Anne, but after a while her persona can become quite irritating. Anne is a niche series, one that might be better served to elementary school students.
I Love Dick (Amazon Prime)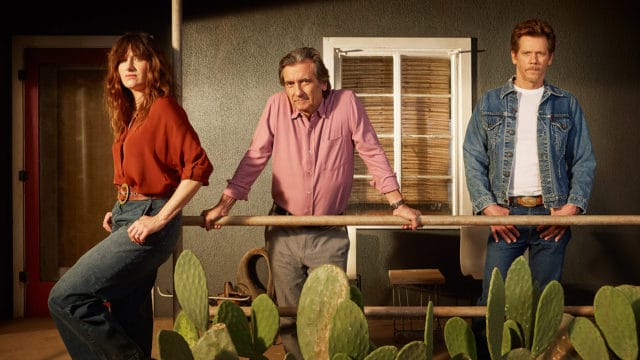 By the time it ended I was left wondering if someone just wanted to name a TV series titled 'I Love Dick' and get away with it. And truth be told, it did make me laugh, but my laughter was mostly aimed at its corniness and Kevin Bacon's absurd portrayal of the 'flat macho female fantasy' character named 'Dick'. It's questionable whether I Love Dick' humor was intentionally fueled by corny jokes and cringe-worthy moments, but those certainly were not impressing aspects. I Love Dick looked like a high school art project, and funny enough Art is one of the main subject matters in the series. The characters are all unlikable and at many times repulsive. I Love Dick really makes it difficult for viewers to get an idea as to what it's aiming for.
Girlboss (Netflix)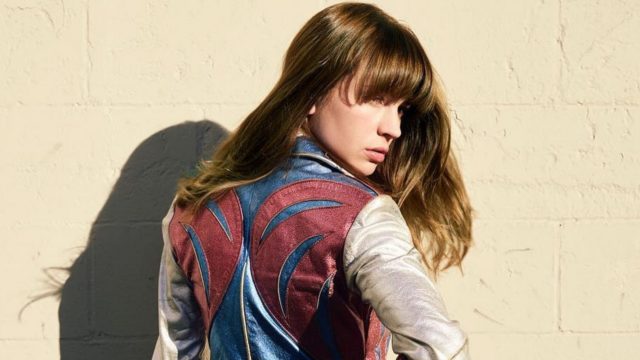 I like the slow build-up rags-to-riches story, but for Girlboss – a loose retelling of of how Sophia Amoruso started the company 'Nasty Gal' – that seems to the only redeeming aspect. Everything else is just so mundane. It's characters, its acting and especially its lackluster relationship plot where chemistry between the main actress and her love-interest is nowhere to be found. Girlboss suffers from pacing problems, though thankfully the episodes are kept under 30 minutes.
There were some charming moments but on a whole Girlboss seems indecisive on what it wanted to be exactly. Girlboss devotes its early episodes to doing nothing more than proving that Sophia is a surly a jerk. Though I have to admit, I did enjoy Sophia's feisty attitude and obnoxious behavior, and Britt Robertson the actress that played her proved to be the stand-out in the mediocre cast; but Girlboss' unlikable protagonist was the reason many viewers finds the series so unbearable.
It clearly isn't the type of series that would thrive from an unlikable main character. Girlboss clearly wants to be another contemplation of that delicate period on the cusp of full-fledged adulthood, but Girlboss ultimately feels too loose and thinly drawn to be on the same level as HBO's Girls or any other series that did it before them.
Marvel's Iron Fist (Netflix)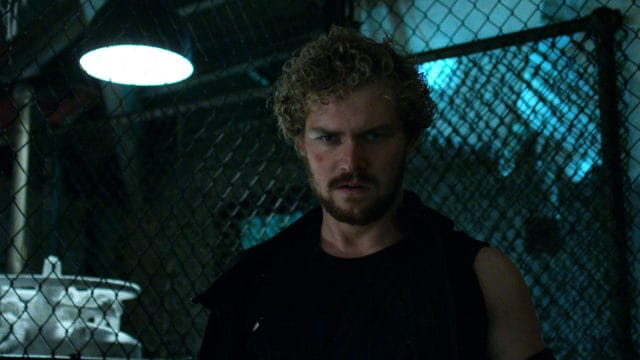 Iron Fist is the definitely the worst of the Marvel-Netflix 'Street Heroes' series. Despite a very good cast and a great origin story, Iron Fist is predictable and has no real sense of how to tell a cohesive story. It's vaguely written, the characters lack clear motives and the fight scenes are badly choreographed. Ultimately, Marvel's Iron Fist feels incredibly inessential, even laughably bad at times. It's a show that doesn't push for bigger themes, doesn't seek to have its own voice beyond the Buddhist philosophy spouted by a white guy. Iron Fist' best features is its cinematography. At times it can be enjoyable, but you first have to accept the fact that the series is a bad one and will never be anything but a guilty pleasure.
Tell us what's wrong with this post? How could we improve it? :)
Let us improve this post!