The beautiful game has captivated audiences for decades, both on and off the field. Modern football originated in Britain in the 19th century and has since evolved into the most powerful sport in the world. Beyond the exhilarating matches and the thrill of competition, the sport has inspired a plethora of cinematic masterpieces that bring its passion, drama, and human stories to life. From heartwarming underdog tales to intense rivalries and even real-life accounts of soccer legends, soccer films have become a genre of their own, resonating with fans and non-fans alike.
It is easy to see the intersection between soccer and filmmaking. The unraveling of seasons, the grass-to-grace tales of soccer players, and the ferocious rivalries between fans make intriguing storylines. Here we will explore the best soccer films of all time, showcasing the exceptional storytelling, emotional depth, and sporting brilliance that make them stand out. So grab your popcorn, lace up your virtual boots, and get ready to relive the triumphs, failures, and sheer joy of football through the lens of these timeless movies. The list below contains both fictional movies and feature length documentaries for football lovers who want variety.
1. Zidane – A 21st-Century Portrait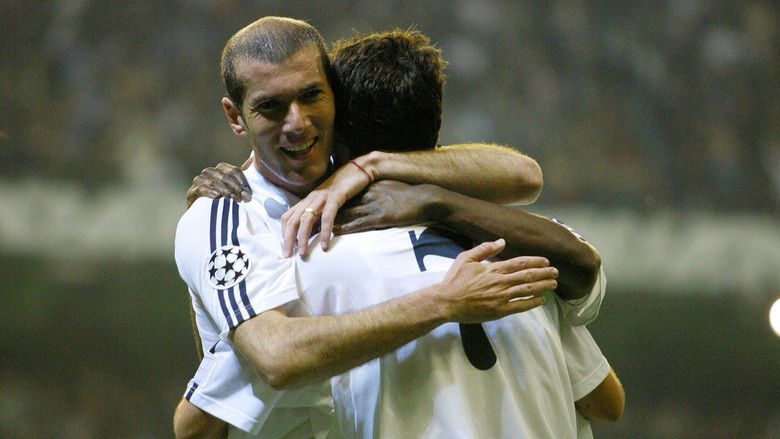 Directed by Douglas Gordon and Philippe Parreno, this experimental masterpiece offers an unprecedented and intimate portrayal of one of the game's most iconic figures, Zinedine Zidane. Inspired by a German movie from 1970 that had cameras on Manchester United's George Best for the entirety of a game, Zidane – A 21st-Century Portrait transcends the boundaries of traditional storytelling, choosing to explore the enigma and artistry of one player rather than relying on interviews or commentary. It provides an intimate glimpse into the mind and soul of a footballer who became an icon of the sport. Through its unconventional approach, the film captures the grace, skill, and intensity that defined Zidane's playing style and offers a deeper understanding of his on-field genius.
2. Bend It Like Beckham
Former England national team captain and Manchester United great David Beckham was revered for his freekick-taking prowess, a skill he honed to near perfection. Bend It Like Beckham is named after his ability to bend freekicks in a unique way. Directed by Gurinder Chadha, this 2002 British romantic comedy-drama captures the spirit of determination, friendship, and breaking societal norms through the lens of a young Indian-British girl with dreams of playing professional soccer. Set in London, the film follows the story of Jesminder "Jess" Bhamra, (Parminder Nagra), a talented and ambitious teenager who idolizes the legendary soccer player David Beckham. When Jess joins a local women's soccer team and befriends fellow player Jules, (Keira Knightley) the duo embarks on a journey of self-discovery, friendship, and pursuing their passion for the beautiful game. Bend It Like Beckham is the highest-grossing football sports movie after it grossed $76.6 million at the box office.
3. Diego Maradona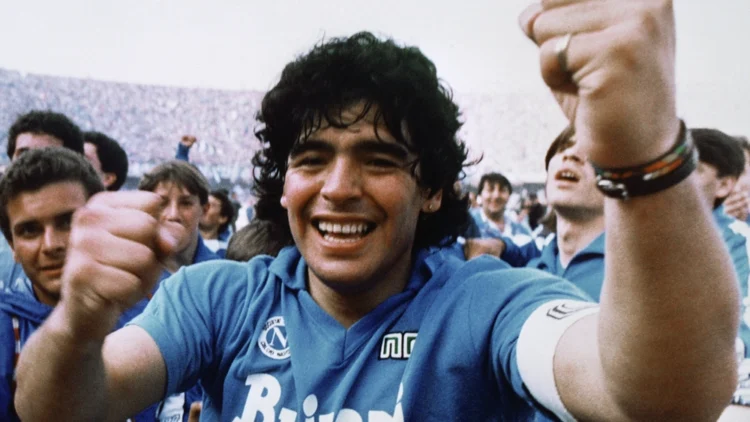 Centered on the life of football's most enigmatic character Diego Maradona, this two-hour-10-minute documentary film is directed by Oscar-winning director Asif Kapadia. Through a remarkable collection of archival footage, including intimate home videos and rare behind-the-scenes glimpses, Diego Maradona presents an intimate portrait of a flawed genius. Kapadia's masterful storytelling, combined with Maradona's own voiceovers and interviews with key figures in his life, creates a compelling narrative that transcends soccer. It goes beyond the field, shining a light on the impact of fame, the complexities of celebrity culture, and the sacrifices and consequences that come with his extraordinary talent.
4. Shaolin Soccer
Set in a world where soccer is transformed into a high-flying spectacle, Shaolin Soccer follows the story of Sing, played by Stephen Chow himself, a former Shaolin monk who assembles a team of misfit soccer players with extraordinary martial arts skills. Together, they aim to combine their unique talents and take on the powerful and corrupt Team Evil in a soccer tournament. With its infectious humor, jaw-dropping action sequences, and a dose of heartfelt storytelling, Shaolin Soccer has garnered a cult following around the world. It has become a beloved sports comedy that transcends cultural barriers and appeals to audiences of all ages, offering a unique and imaginative take on the sport we all love.
5. Looking for Eric
Looking for Eric is a heartwarming and poignant film that intertwines the world of soccer with a powerful human story. Directed by Ken Loach and released in 2009, this British-French comedy-drama centers around Eric Bishop, (Steve Evets), a middle-aged postman struggling with personal and emotional challenges. Eric finds solace in his admiration for the iconic Manchester United footballer, Eric Cantona. In a surreal twist, Cantona himself appears as a figment of Eric's imagination, offering guidance and support as he navigates the complexities of his life. The beauty of the movie lies in its capturing of the working-class neighborhoods of Manchester and the everyday struggles faced by ordinary football fans.
6. The Two Escobars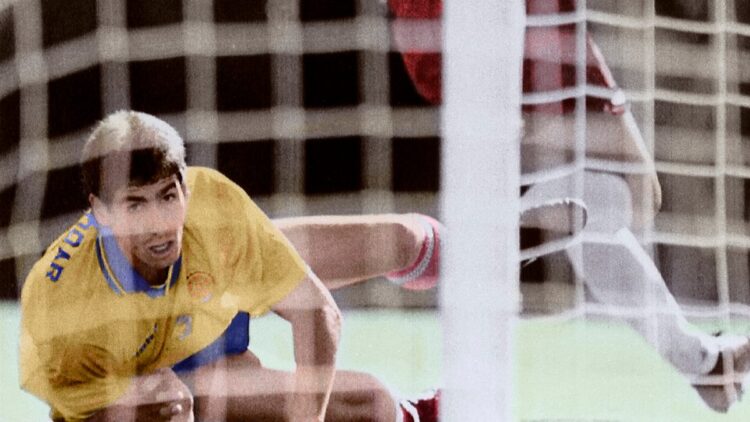 Directed by Jeff Zimbalist and Michael Zimbalist, this 2010 film explores the parallel lives of two men who shared the same last name but were unrelated: soccer player Andrés Escobar and drug lord Pablo Escobar. The Two Escobars is a thought-provoking documentary film that intertwines the worlds of soccer and drug trafficking in Colombia during the 1980s and '90s. The film delves into the captivating and tragic stories of these two individuals, examining how their lives became entangled in the tumultuous social and political landscape of Colombia at the time. Andrés Escobar was a talented and beloved Colombian soccer player who rose to prominence as the captain of the national team. Pablo Escobar, on the other hand, was the notorious leader of the Medellín drug cartel.
7. Escape To Victory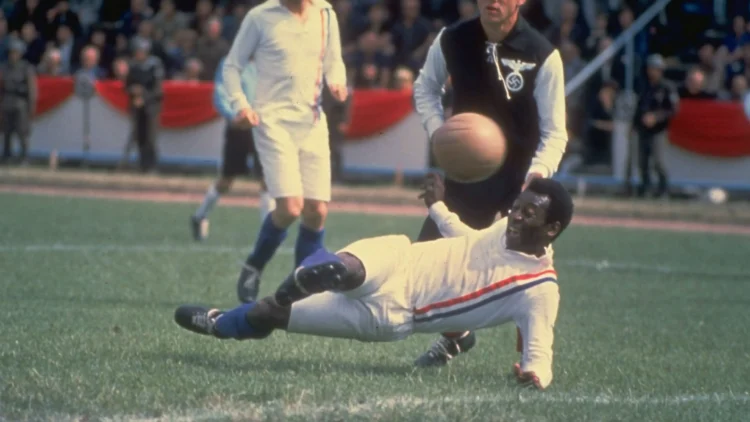 Starring Sylvester Stallone, Michael Caine, Max von Sydow, and legendary soccer player Pelé, Escape to Victory, is set in a German prisoner-of-war camp, the film tells the story of a group of Allied prisoners who come together to form a soccer team and face off against a German national team. This fusion of real-life football talent and Hollywood star power adds an extra layer of excitement and authenticity to the movies. The film captures the camaraderie and unity that sports can foster, transcending cultural and national boundaries. It highlights the power of teamwork and the resilience of the human spirit, as the prisoners find solace, purpose, and a sense of freedom in the game they love.Stephen Chow
Tell us what's wrong with this post? How could we improve it? :)
Let us improve this post!