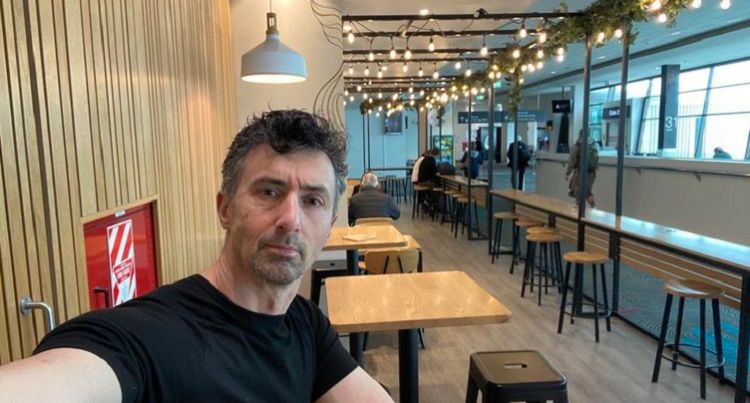 The entertainment industry is full of people who don't get nearly as much credit as they deserve, and Ben Fransham is one of them. Since making his on-screen appearance in 1994, Ben has been on a wild ride. Although it took a few years for his career to start gaining traction, Ben got a big opportunity in 2008 when he was cast in the TV series Legend of the Seeker. Since then, he has been working pretty consistently and he has built a solid resume. Some of his most recognizable projects include The Shannara Chronicles and Wellington Paranormal. No matter what kind of project he is a part of, Ben always gives 100%. Continue reading to learn 10 things you didn't know about Ben Fransham.
1. He Is a Dancer
Ben has been a performer for most of his life, but he wasn't always an actor. He actually started his journey as a dancer. Ben is a trained ballet dancer who toured with Footnote Dance Company. It's unclear exactly what inspired him to make the transition to acting.
2. He Has Done Quite a Few Stunts
Ben is the kind of person who isn't afraid to take risks, and that has also helped in him in his career in the entertainment industry. Ben has been a stunt performer on several projects including The Hunger Games: Mockingjay – Part 2 and several films in The Hobbit franchise.
3. He Is a Cat Person
Sorry to all of the dog lovers out there, but Ben seems to be more of a cat person. In fact, he has an adorable cat of his own named Lucy. Although there are lots of people out there who don't like cats for numerous reasons, all of the cat parents out there know there is something special about the bond between cats and humans.
4. He Likes Interacting With Fans on Social Media
Social media is all about keeping people connected, and that is exactly how Ben likes to use it. Ben enjoys communicating with his supporters on social media, especially Twitter. It's fairly common to see him responding to questions and comments and striking up conversations.
5. He Doesn't Have a Large Social Media Following
Despite being a pretty active social media user, Ben hasn't been able to build a large social media following. He has less than 2,000 followers on both Instagram and Twitter. Some of the reason for this could be the fact that neither of his profiles are verified so some people may not believe that they are really his accounts.
6. He Loves Doing Renovation Projects
Ben is thankful that he gets to make a living doing something he loves, but that doesn't mean that he doesn't like to find time for other things he enjoys. One of those other things is doing renovation projects around the house. He is a pretty handy guy and he loves the satisfaction of getting the job done.
7. He Likes to Stay Active
Keeping himself in good shape has always been important to Ben and it was even more important when he was dancing. However, working out for him doesn't mean spending countless hours in the gym lifting as heavy as possible. He also likes to stay active by doing things such as calisthenics and yoga.
8. He Enjoys Spending Time Outdoors
Even though Ben has been in the entertainment industry for more than 30 years, he has never gotten caught up in all of the glitz and glamour. He still really enjoys the simple things that life has to offer and that includes spending time out in nature. He loves going for walks, hiking, and hanging out by the water. There's no doubt that being outdoors is a great way for him to recharge.
9. He Has More Than 30 Acting Credits
While it's true that Ben's roles may not always be the biggest, the fact that he has managed to work so consistently is an accomplishment of its own. According to Ben's IMDB page, he currently has 34 on-screen credits. This includes a mix of TV shows, feature films, and short films.
10. He Likes His Privacy
Having a career in the entertainment industry tends to come with lots of attention. Unfortunately, this can make it hard for celebrities to enjoy their private lives. However, throughout his career, Ben has done a good job of keeping his personal life away from the spotlight. He has never been one to share a lot of details about his life outside of work and he instead likes to keep all of the attention on his acting.
Tell us what's wrong with this post? How could we improve it? :)
Let us improve this post!