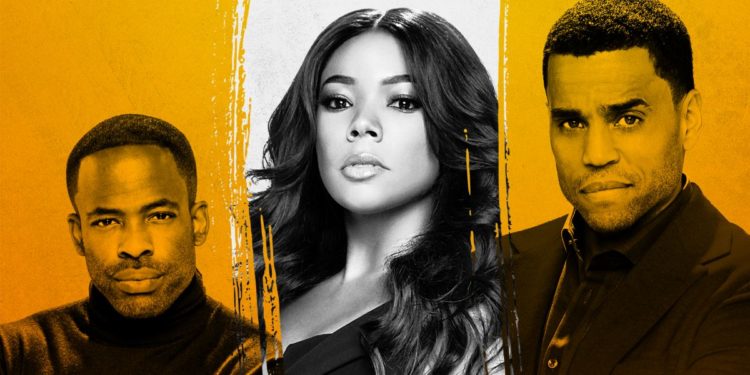 Being Mary Jane is a drama that started up in January of 2014 but has since come to a conclusion in April of 2019. It can claim a number of important honors, with an excellent example being its status as the first original scripted series to make it on to BET. As such, it can be said to have had a notable impact on the TV landscape of the United States. Here are 10 things that you may or may not have known about Being Mary Jane:
1. Created By Mara Brock Akil
Being Mary Jane was created by a veteran of the TV industry named Mara Brock Akil, who started out on Fox's South Central but has since played an important role in a number of other notable shows as well. It is interesting to note that she sometimes uses her own experiences with her own friends as a source of inspiration for her creations, which include this particular show.
2. Stars Gabrielle Union
The face of Being Mary Jane would be Gabrielle Union, who plays the titular role of Mary Jane Paul. In short, Union was an intern at a modeling agency when she was still attending UCLA, which resulted in the modeling agency asking her to become one of its clients when her internship came to a conclusion. Afterwards, it was discovered that Union was capable of acting as well, thus resulting in the launch of a career that has seen her in a wide range of roles in dozens and dozens of projects.
3. The Show Was Going to Be Called Single Black Female
There was a time when Being Mary Jane was going to be called Single Black Female, which would have been a very literal name for the show considering its basic premise. For those who are unfamiliar, Being Mary Jane is centered on a black woman named Mary Jane Paul who is searching for a "Mr. Right" while balancing her private life with her professional life as a very successful broadcast journalist.
4. The Pilot Was Filmed in Virginia-Highland
Speaking of which, it is interesting to note that the pilot for Being Mary Jane was filmed in the Virginia-Highland neighborhood, which is named thus because of the intersection of Virginia Avenue and North Highland Avenue. The place is famous for being one of the wealthier parts of Atlanta. Moreover, it is famous for its historic houses from the early 20th century, which have combined with a booming business presence to bring in a wide range of people interested in a wide range of things.
5. Complicated Love Life
Much of the fun of Being Mary Jane comes from the titular character's love life, which is full of complications. Due to this, the show can make an excellent choice for people who are looking for a drama with plenty of romantic ups and downs.
6. The Main Character Has a Number of Good Friends
Of course, no drama can succeed without a strong cast of side characters. For instance, the focus on Mary Jane Paul's personal life means that her family members play very important roles in the show as a whole. However, it is worth mentioning that she has a couple of very close friends as well. One would be Kara Lynch, who is the executive producer of Mary Jane's show, while the other would be Dr. Lisa Hudson, an OB/GYN who Mary Jane has known since they were in high school together.
7. Her Co-Anchor Is a Closeted Gay Man
Another one of Mary Jane's friends would be her co-anchor Mark Bradley. The two have a pretty strong relationship, as shown by the fact that Mark was willing to trust Mary Jane with the knowledge that he is a gay man who has been living with a male partner for a number of years. Something that is particularly notable because Mark is otherwise silent on the subject of his sexuality. Unfortunately, Mary Jane accidentally let the information slip out when arguing with Kara, who has chosen to keep it a secret while also seeking to convince Mark to tell her about his sexuality on his own.
8. Gabrielle Union Sued the People Behind the Show in 2016
In 2016, Gabrielle Union made a choice to sue the people behind Being Mary Jane claiming that they were combining Seasons 4 and 5 of the show for the purpose of paying her less because she was set to get paid more per episode in Season 5 when compared to Season 4. Furthermore, her legal representation stated that BET had made a promise to not shoot more than 13 episodes in a single season, meaning that if true, it would have violated that promise by shooting what amounted to two 10-episode seasons back-to-back.
9. The Show Has Come to a Conclusion
Very recently, Being Mary Jane came to a conclusion after seasons of dramatic turns. Said conclusion saw the resolution of Mary Jane's search for love. Moreover, it saw the birth of her son, who was the cause of her breakup with her fiance Justin.
10. The Conclusion Is As Dramatic As What One Would Expect
Perhaps unsurprisingly, the conclusion of Being Mary Jane was very dramatic in nature, so much so that it even came down to Mary Jane choosing between two very appealing candidates for the person that she wanted to spend the rest of her life with. However, it seems safe to say that the character has finally managed to find the happy ending that she has been searching for throughout the series. After all, she is not only married to someone she loves but has also managed to start a family of her own, which are huge personal landmarks to say the least. Chances are good that not everything was resolved to everyone's satisfaction, but the whole, Being Mary Jane received an ending that was well-suited to everything that preceded it.
Tell us what's wrong with this post? How could we improve it? :)
Let us improve this post!