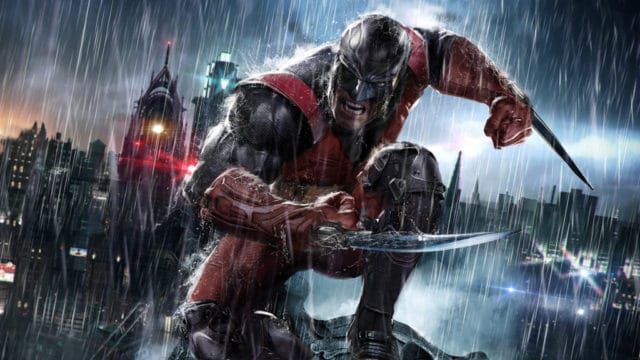 Anyone ever here of the comic Timothy Vigil? If not that's alright. Here's a little something about him. Timothy B. Vigil is an American comic book artist, mostly working in the horror/adult genre. His main graphic novel Faust (with co-creator David Quinn) was adapted by Brian Yuzna as the 2001 movie Faust: Love of the Damned. The followup Faust: Book of M, was nominated for the 1999 Bram Stoker Award for Best Illustrated Narrative. He received his first popular exposure for his work on the comic title Grips, published by the defunct publisher Silverwolf Comics.
Grips is what I want to focus on. Here's a full description of Grips on Comic Vine
Grips is one of several characters created by Kris Silver in 1986 and subsequently used to start SilverWolf Comics; later transferring over to Greater Mercury after SilverWolf shut down operations. Early work was drawn by Tim Vigil, and is widely credited for giving Vigil the popular attention that helped his career.
Grips is a normal human being in top physical condition but can force himself into pseudo-psychotic rages, letting him function outside the ordinary levels of other humans. He is also sadomasochistic; pain and injuries that would incapacitate others have the effect of invigorating and enhancing his physical strength and performance.
Grips has no use for criminals tending to believe they deserve no mercy. He acts on this belief as a matter of routine, attacking savagely with the blades he fashioned as part of his costume. Any criminal element he encounters usually ends up dead as a result of his vigilantism.
A notable distinction of Grips is that his alter-ego was a comic book writer and illustrator who created a character named Fat Ninja, which as a title also published by SilverWolf. Fat Ninja was actually created and written by Kris Silver. Ironically, this faux character was one of SilverWolf's most popular titles.
Fast forward to today and you see this amazing picture above by artist Uncanny Knack who said:
Flashback: Going way back to 1986 and the black and white indie comic scene and Grips launched itself on an unsuspecting public and quickly became infamous for the amount of extreme gore and ultraviolence and the highly stylized work of Tim Vigil. My PG rated homage to the character
If there are any filmmakers out there reading this, get to work.