After a movie has been written, filmed, and edited, it's not as simple as releasing the project as soon as it's completed. A lot of planning goes into the release of a movie. The reason for this is simple – money. There is massive amounts of investment at stake when it comes to a big budget movie. So, this means that film studios have to come up with a solid release schedule in order to give their movie the highest chance at performing.
Often times, two movies can be released on the same date, causing them to go head-to-head. However, in a world where people love to binge watch, this can actually be a good thing for cinema. On July 21, 2023, Christopher Nolan's Oppenheimer, and Greta Gerwig's Barbie were released on the same day. Shortly after the news was announced that the two movies would share the same release date, the term "Barbenheimer" was coined; and it quickly became the talk of Hollywood and has sparked the biggest box office head-to-head in decades. So, let's a deep dive into the cinematic Barbenheimer craze.
The Barbenheimer Craze Explained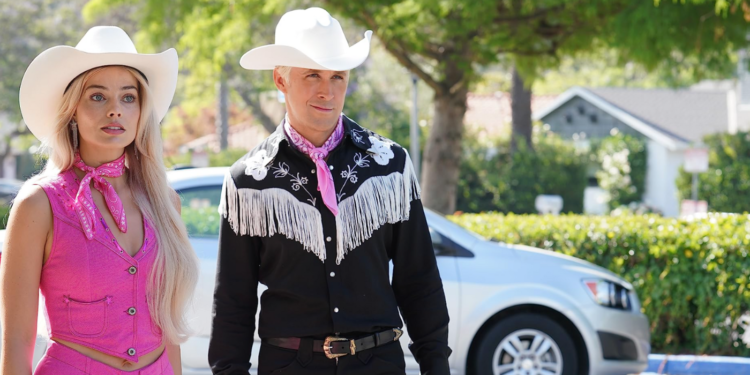 Barbie and Oppenheimer are two of the most anticipated movies to be released over the last few decades. While they are completely different films, they have both gathered massive amounts of traction. For months before the release of the two films, a massive hype was built off how different the movies were and the vastly different theatrical experiences promised. What's more, both movies are helmed by two of the most acclaimed directors working today. While initially, it seemed the audience loyalties would be divided, fans instead decided to make an experience out of attending both, leading both movies to seismic success within days of being let out into the world.
Barbie is a fantasy adventure starring Margot Robbie as the popular children's doll Barbie. Ryan Gosling plays her love interest, Ken. The film follows Barbie as she experiences a crisis of existence that sets her on a journey to the real world. With Ken in tow, the two set out on a journey of self-discovery.
Oppenheimer tells the true story of J. Robert Oppenheimer, played by Cillian Murphy. The biopic focuses on Oppenheimer's role in the development of the atom bomb. Standing at 180-minutes long, Oppenheimer is a true epic alongside Nolan's critically acclaimed classics Inception, and Interstellar. Much like Barbie, it boasts a stellar cast, including Emily Blunt, Robert Downey Jr., and Matt Damon.
Barbie Vs Oppenheimer Opening Weekend at the Box Office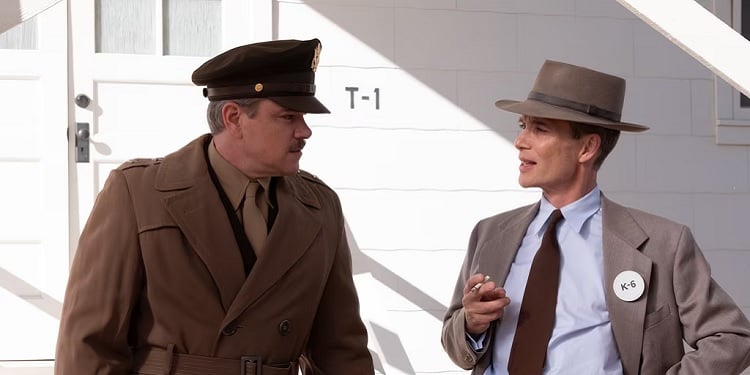 After a lacklustre summer season in 2023, the "Barbenheimer" phenomenon has delivered the strongest opening weekend of the year. Instead of the movies competing against each other, they have actually helped each other perform. This is because heaps of moviegoers have ventured to the cinema to watch both films in one day. Furthermore, while neither of the two films fit the typical summer blockbuster mould, they have amassed huge revenue already. This has surprised many film critics and analysts, as summer blockbusters have a tendency to be action driven, which neither film isn't.
Following a marketing campaign from toymaker Mattel and Warner Bros., Barbie's estimated $155 million North American debut was the most of the year. Whereas Oppenheimer raked in an estimated $80.5 million in North America, much above the $50 million projections. Outside of the US, Barbie made an estimated $182 million at the international box office. According to Comscore, Universal's Oppenheimer made $93.7 million outside of the United States for its international opening weekend. Globally, Barbie has delivered $337 million global debut, while Oppenheimer made $174 million at the global box office.
With both films glaring with such success so soon, this has served as an epic boost for cinema. After COVID-19 caused Hollywood to shut down in 2020, Barbenheimer has sprung new life into the ecosystem of cinema with its impressive box office debut. Therefore, the weekend commencing July 21, 2023, marks the biggest since 2019.
Is There a Clear Winner In The Barbenheimer Box Office Race?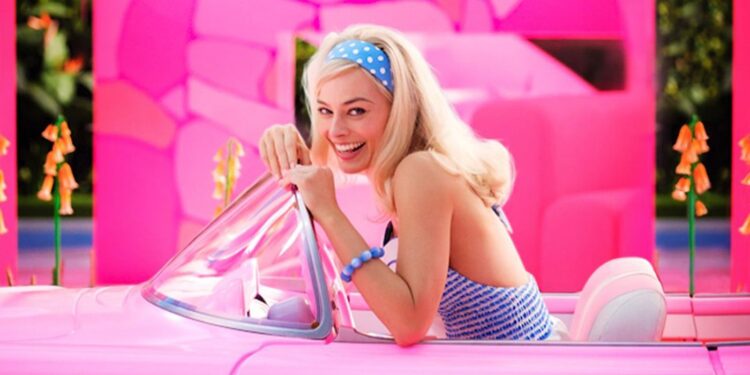 While both Barbie and Oppenheimer have both excelled at the box office, Barbie has brought in the most revenue so far. Therefore, this makes it the clear winner financially. However, Oppenheimer is ahead of the race in terms of critical acclaim. As of the time of writing, Nolan's epic has shot itself to number 23 on IMDB's top rated movies of all time list. It also has a solid 88/100 on Metascore. Barbie has not yet made its way onto IMDB's prestigious list. Additionally, it is falling behind on Metascore with a still impressive 80/100.
However, the true winner here is cinema in general. Moviegoers are flocking to the theaters boosting fanfare to its most triumphant state since the likes of Jurassic Park and Titanic were released in the mid 90s. Both studios that the movies belong to are also revelling in the success. This in turn will create massive opportunities for future projects. With that said, there is already ample conversation around a Barbie 2. When asked about the possibility of a sequel, Margot Robbie told Time that the story "could go a million different directions from this point."